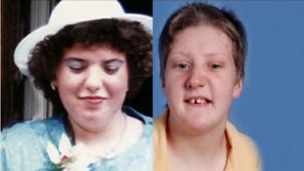 Tackling crime motivated by hate or prejudice across Nottinghamshire.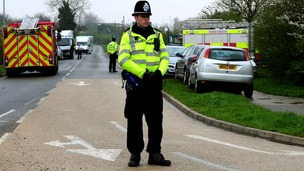 Leicestershire Police are trialling a new scheme where cameras are attached to police vests.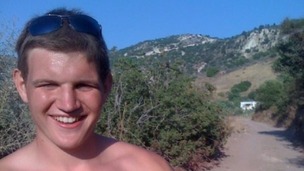 On the third anniversary of the death of Ricky Burlton, police release more details about the man wanted in connection with their inquiry.
Live updates
Arrest over Coventry shooting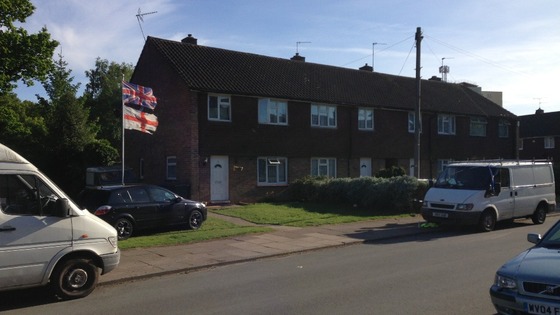 There was a police cordon and forensics at the scene of the shooting in Faseman Avenue, Coventry.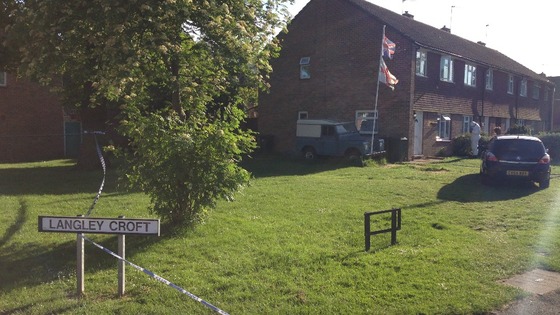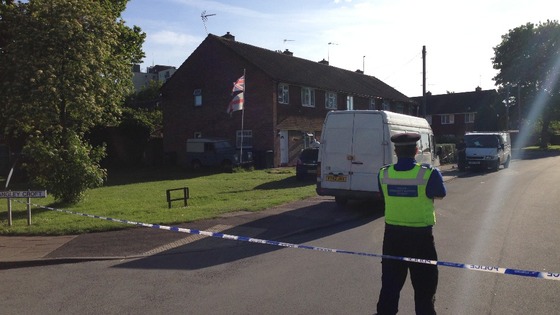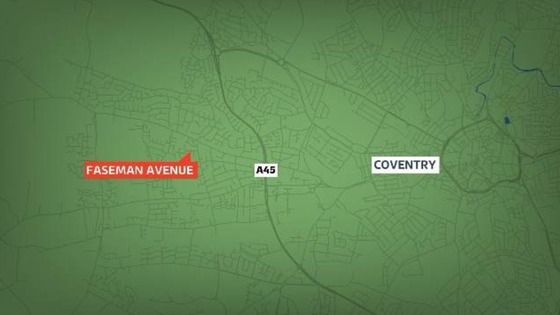 An investigation has begun after what police are calling a "targeted shooting" in Coventry.
A man was discovered with gun shot injuries at a block of flats in Faseman Avenue in the Tile Hill area of the city, just after 2pm this afternoon.
Police say his injuries aren't life threatening.
Advertisement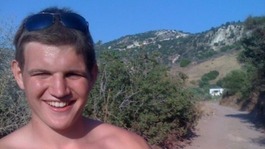 On the third anniversary of the death of Ricky Burlton, police release more details about the man wanted in connection with their inquiry.
Read the full story
Calendar
Chris Pain has stepped down as East Midlands chairman of UKIP amid a police investigation into racist remarks on Facebook.
UKIP's party Chairman Steve Crowther said: "The NEC has decided to suspend judgement pending the outcome of Lincolnshire Police's investigations into the allegations, and into the alleged hacking of Cllr Pain's Facebook account.
"Mr Pain is to step down as chairman of the party's East Midlands Regional Committee in the meantime. He will continue to represent the electors who voted him onto Lincolnshire County Council.
UKIP deplores racism, but is also aware that the party is under concerted attack from political organisations such as Hope Not Hate who are attempting to thwart our progress.

"We will deal with any proven instance of genuine racism appropriately, but will resist politically-motivated campaigns designed to inhibit our growing popular support.

"We are aware of the increasing amount of internet hacking and counterfeiting, and will continue to work with the police and service providers to establish the veracity of any such allegations which may be made, and their sources."
– Steve Crowther, UKIP party chairman
Track your beat bobbies
A scheme has been launched in the West Midlands which lets you keep an eye on bobbies.
Officers are using tweets and maps to show exactly where they have been during their shift.
Keith Wilkinson has been to find out.
Track your beat bobbies
You can track your beat bobby by following @TiptonGreenNPT on Twitter.
Advertisement
Track your beat bobbies
Track your beat bobbies
Our route map for this morning will be uploaded at lunch time. #trackacop
Track your beat bobbies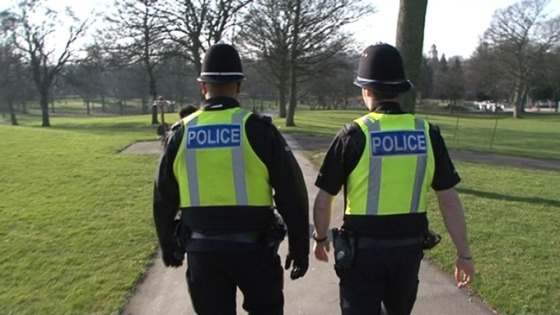 Following complaints that there are not enough visible police officers on our streets, beat bobbies can be tracked by GPS in one part of the region.
It is being tried out for the first time in Sandwell in the West Midlands.
West Midlands Police will hook up PCs from Sandwell's Tipton Neighbourhood Team to a GPS system which allows the public to keep tabs on their patrol route and community work.
Using a smartphone application the team will regularly upload route maps to their twitter feed - @TiptonGreenNPT - meaning residents, as long as they follow them on Twitter, will be able to see exactly where officers have been on the beat.
National
A ban on naming one of the UK's most notorious prisoners who killed three children in 1973 was lifted yesterday.
David McGreavy lived with the Ralph family at their home in Worcester for two years, he was left to babysit when he killed four-year-old Paul, and sisters Dawn, two and Samantha who was only nine months old.
In 2009, he was granted anonymity but the ruling has now been lifted by the High Court.
Speaking to Daybreak, mother Dorothy Urry said the killer of her children should "never, ever be released".
She said she was never allowed to go back into her home after the death of her children, and people who lived nearer her blamed her for leaving them with David, she added, "it's just heartbreaking and I have a job to go back up there to the children's grave even".
Load more updates
Back to top