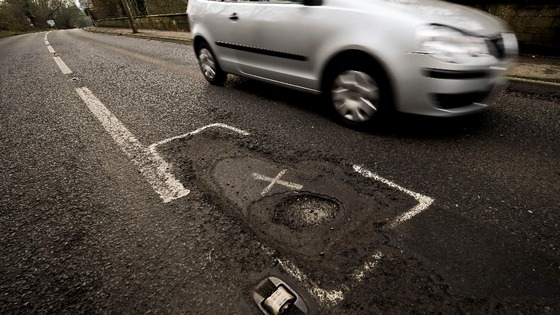 Figures released from a report out today from the 19th Annual Local Authority Road Maintenance (ALARM) survey suggest the complete cost to fill the backlog of potholes across the Midlands will reach £167million.
The cost across the East Midlands is much higher at £117million compared to the West Midlands at £50million.
Almost 10,000 potholes were filled across the West Midlands last year with more than 17,000 filled in the East. This is compared to a national average of 15,195.
The high numbers of potholes we have seen is partly down to the amount of rainfall we saw this winter.
The Asphalt Industry Alliance's Chairman, Alan Mackenzie is urging the Government to invest in more preventative measures to help save costs.
The Government has recently made significant additional funds available to help combat the results of relentless rainfall this winter but money spent on repairing damage never goes as far as money invested in planned, preventative maintenance.
It costs at least 20 times more per square metre to fill a pothole than it does to resurface a road.