Leicester City fans were seen cheering manager Claudio Ranieri's side as they watched the game at a local bar in Camogli in Italy.
Leicester City fans were seen chanting outside the King Power stadium after captain Wes Morgan lifted the trophy for the Foxes.
The city centre was a sea of blue as thousands of fans gathered for celebrations in Leicester.
Some fans have said they still can't believe the Foxes have actually lifted the trophy.
Advertisement
Leicester City manager Claudio Ranieri was seen moved to tears this afternoon as world-famous tenor Andrea Bocelli revealed a Leicester shirt during surreal but touching renditions of 'Nessun Dorma' and 'Con Te Partiro'.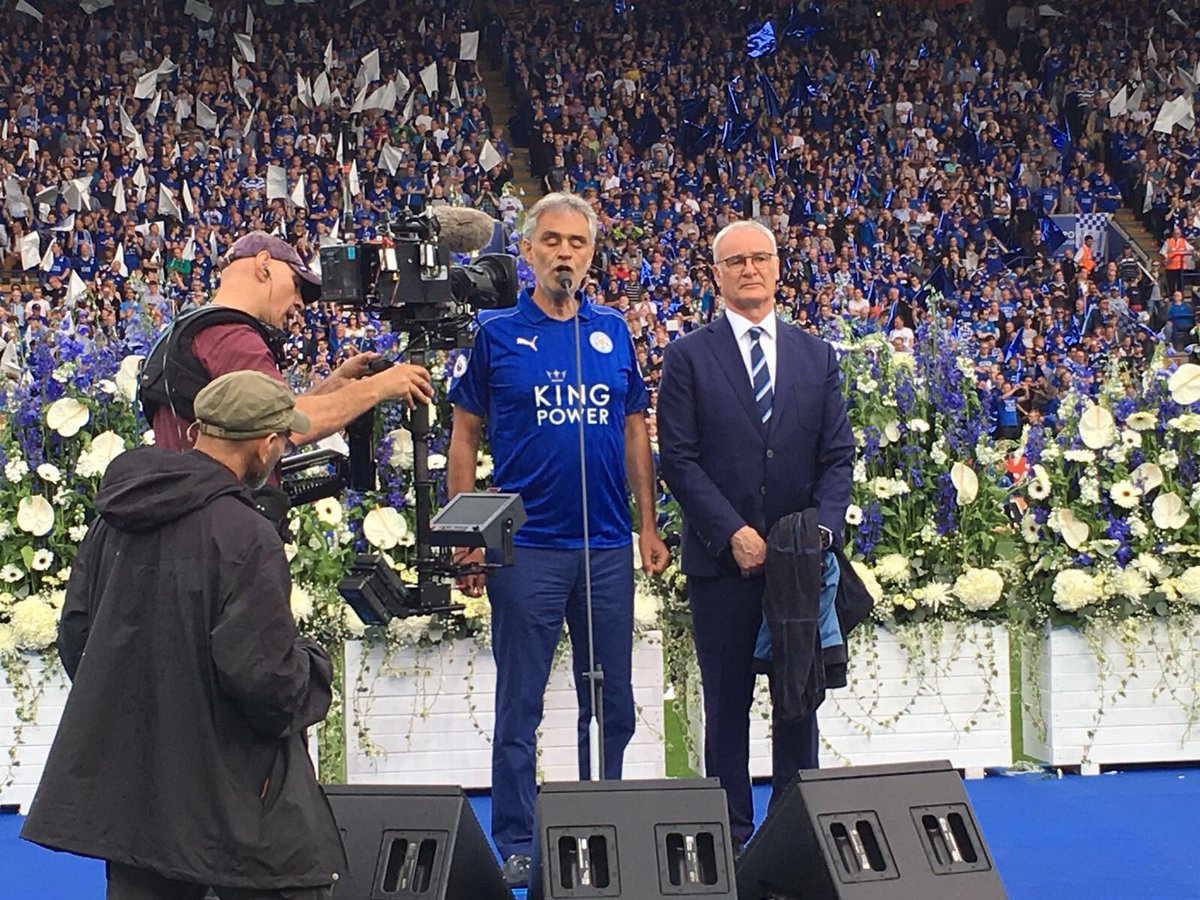 Ranieri stood there proudly as the songs were belted out and was smiling again soon after, with Everton not only giving them a guard of honour but allowing them to take an early lead.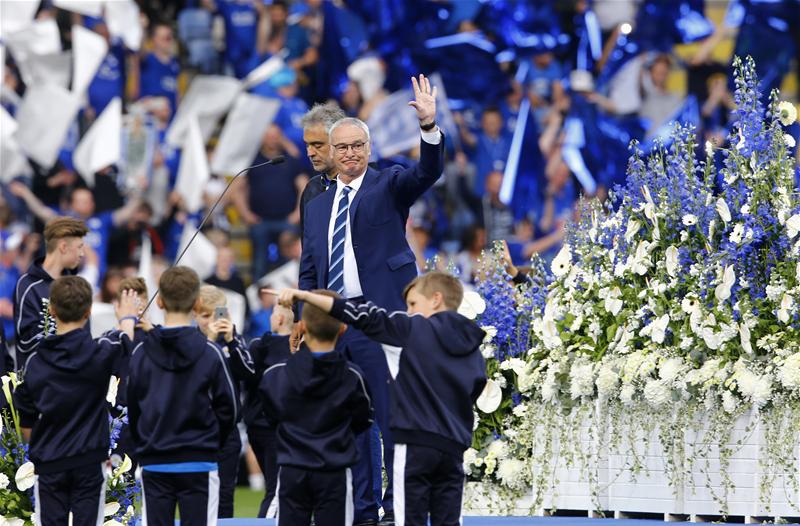 Leicester celebrated their remarkable Premier League title triumph in style with a convincing 3-1 victory over Everton
Read the full story ›
Advertisement
Leicester City fan and a season ticket holder for 15 years, Steve Worthy will present the winning trophy to the Foxes captain Wes Morgan after the game with Everton.
His 97-year-old grandmother, Gladys Kenny, has been a fan since 1949 and had a season ticket at Leicester till last year.
With another goal from Jamie Vardy, it's Leicester City 3-0 Everton.
65 - Vardy rattles a shot into the bottom left corner for 3-0 and his second goal of the game. We love it. #LeiEve
The celebrations continue in Leicester as captain Wes Morgan prepares to lift the Premier League trophy after the Foxes' game against Everton.
Around a thousand Italian fans are in Leicester today who set off from Milan yesterday.
They may not have tickets, but they certainly have an appetite for a celebration. Michael Sibert has more:
Load more updates