It's the largest Eid event in Europe, and today's figure smashed last year's record 88,000 people in attendance.
Read the full story ›
Police say they are putting on extra patrols during Eid celebrations, which are taking place across the Midlands today.
Europe's largest event is taking place today in Small Heath Park in Birmingham, with 100,000 people expected for prayers and festivities.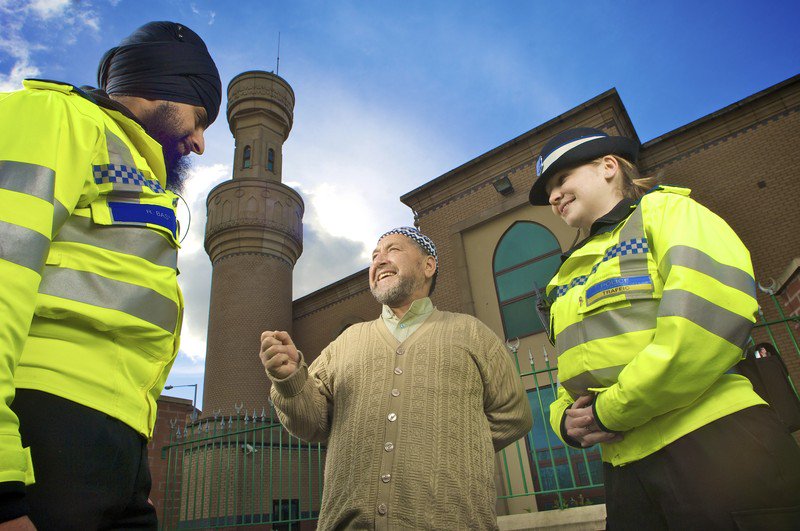 Be aware of your personal safety, stay with your friends and family and look out for one another #Eid2017
Staffordshire Police also said they would be increasing their numbers at the end of Ramadan, in the wake of the Finsbury Park terror attack at a mosque in North London.
We want people to enjoy the festivities but to remain alert and vigilant. We depend on information from the public, who are our eyes and ears, which helps us to keep safe.
– Assistant Chief Constable Nick Adderley, Staffordshire Police
Advertisement
Prayers will be held at 9am at Small Heath Park, before a day of activities take place.
Read the full story ›
Officers are also talking to the Muslim community ahead of the holiday to try and discourage previous anti-social behaviour.
Read the full story ›
West Midlands health authorities have issued guidance on how to stay safe whilst fasting for Ramadan in hot temperatures.
Read the full story ›
The fourth annual Ramadan Festival is underway in Leicester, with up to 15,000 people expected to attend the four-day event, which ends on Sunday.
The festival includes Islamic arts exhibitions, prayer facilities and about 60 stalls selling a variety of foods, clothes and gifts. It's all to celebrate the Holiest time in the Muslim calendar.
The event is still open until midnight, so as many people as possible are able to collectively break their fasts.
Advertisement
Young Muslim volunteers have been raising money for Syrian refugees by running a cake delivery service.
The 'Cakes for Syria' campaign is taking place throughout the month of Ramadan and they have already exceeded their £25,000 target.
The West Midlands alone has sold 1741 cakes with £8.705 raised so far for the campaign.
Cakes can be ordered by calling anytime the Cakes4Syria call centre on 01274 952144 or texting 07511724372 (12 noon - 8pm).
Cakes cost £10 with £5 going towards Islamic Relief's Syria appeal.
Deliveries take place on Sundays and Thursdays until 27 or 28 July which heralds the end of Ramadan.
People at the Ismaili Muslim Community Centre, in Hamilton in Leicester, were donating food for the homeless during the holy month of Ramadan.
Community leader, Zuli Hassam, explained the project and said:
We are packaging essential items, both food and non-food items, all of which are going into boxes that have been donated by members of our community. Some items have been procured through donations that we have received and this is all an effort that we are engaging in for the month of Ramadan.
Children were also among those volunteering to pack boxes for the homeless and one young boy said how people were working together:
It's a really good way to bring the community together and everyone's involved so its a really good way for the community to do good things for others too.
Another volunteer, a young girl, said it was great to help others less fortunate:
I thought it was a great cause to be helping others. so it's good to help others that are less fortunate than us. So as you can see everyone's working as a team together, so it's great to be able to help those that don't have stuff that we take for granted.
24-hours after more than 100,000 Imams urged British Muslims not to fight in Syria, Muslim community leaders said only a small minority are being radicalised.
Today, people at the Ismaili Muslim Community Centre, in Hamilton in Leicester, were donating food for the homeless during the holy month of Ramadan.
Volunteers at the centre said Islam is a peaceful religion and say the faith has been demonised by recent events.
Zuli Hassam, leader at the Ismaili Muslim Community Centre, in Hamilton in Leicester said:
This is a small group of people who have chosen something - either because they have been radicalised in this way or they have been manipulated - but they are a very small minority. The majority of Muslims are peace-loving, law-abiding citizens who care for each other and who care for society.
Hasina Kassam, who volunteers at the centre, spoke of how extremism has given people a false perception of Muslims and said:
It's very sad, it's all misunderstood and unfortunately we all get labelled with one brush. But we're part of the Ismaili community and the Aga Khan is our spiritual leader. We're all into humanity, we all want to serve one another, we're all regarded as brothers and sisters. There's no division.
Muslims in Leicester will be packing up aid parcels today for a local homeless charity as part of Ramadan celebrations.
350 people supported by Action Homelessness will receive a parcel containing toothpaste, shampoo and some food.
Shehnaaz, one of the volunteers said
Voluntary service is a long standing tradition in the Ismaili Muslim community and a value which we have grown up with. I feel very privileged and excited to take part in the Share a Smile campaign.
Load more updates