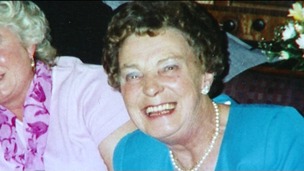 Tracey Holmes said her mother was treated 'worse than an animal' while she was in the Alexandra Hospital in Redditch.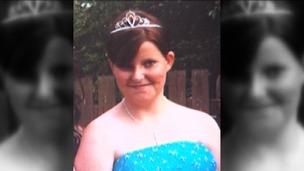 A family from Redditch who lost their daughter suddenly in 2010 to a heart condition have arranged free First Aid training in the town.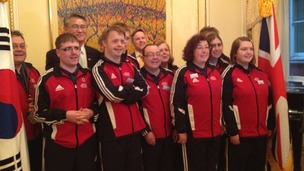 Clare Lines, a Special Olympic skier from Redditch, travels to South Korea today (January 25) to take part in the Winter Games.
Live updates
Axe gang robber jailed
The full background of a terrifying raid on a Redditch family, during which a mother was threatened with an axe, remains a mystery, detectives have revealed.
Imran Aslam, from Dudley, was one of four men who attacked a couple in their own home as their children were in the bath in July 2011 - but he has refused to cooperate with the police investigation into the incident.
Det Cons Lindsey Coleman, of West Mercia Police, said his lack of cooperation meant the reason behind the raid, and the identity of his partners, was still unknown.
She welcomed his eight-year prison sentence.
This incident was a terrifying ordeal for the family.

The gang were extremely aggressive, showing no regard for the fact that there were young children in the house and it has had a long term impact upon them all.
It has been a long and complex inquiry and while we still don't know the full background to this incident, because Aslam has not spoken to us about that, we hope it gives the family some peace of mind that he has received a lengthy jail sentence.

Fortunately offences of this nature are extremely rare but when they do happen we will use all the resources available to us to bring offenders to justice.
– DC Lindsay Coleman, West Mercia Police
Axe gang robber jailed
A mother-of-two was threatened with having both her hands cut off in front of her young children if she did not cooperate with a gang of robbers.
The woman, in her 30s, was punched, kicked and threatened at her home in Redditch while the two youngsters were in the bath.
Her partner was also attacked.
The gang stole watches, phones, cash and a Volkswagen Golf car after snatching the keys. The Golf was found dumped in Netherton in the early hours of the following day.
Only one of the four men has been caught. Imran Aslam, aged 30, of Buffery Road, Dudley, has been jailed for eight years after admitting two charges of robbery.
Advertisement
Axe gang robber jailed
A man has been jailed for his part in a terrifying robbery which saw a mother threatened with an axe while her two young children were bathing upstairs.
The woman and her partner, both in their 30s, were at home in Wirehill Drive, Redditch, in July 2011 when Dudley man Imran Aslam and three other masked men knocked on their front door.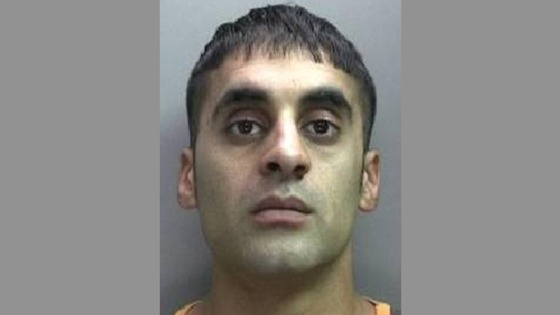 When the woman answered, they barged in, dragging her upstairs and kicking and punching her.
The couple's children were taking a bath and were ordered to stay in the bathroom while the gang raided the house for valuables.
Aslam, aged 30, of Buffery Road, Dudley, was jailed for eight years at Worcester Crown Court.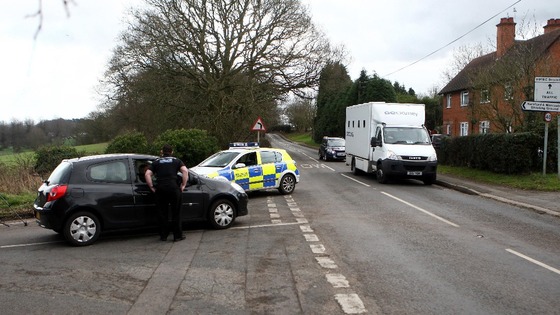 Two men have been found guilty of breaking a "ruthless and resourceful criminal" out of custody after prison staff took short-cuts with security.
John Anslow, an alleged murderer, was being taken to court in Stafford in January 2012 when he was freed from his secure van.
The court heard the two men who helped him were wearing balaclavas and had sledgehammers and a shotgun.
Anslow, 33, who has admitted conspiring to escape from custody, had moments earlier left HMP Hewell near Redditch in Worcestershire.
Stuart Reid, 52, from Coventry, and Robert Riddell, 41, from Birmingham, have been convicted by a jury.
Ambulance updates
A man was seriously injured when he was hit by a car in Redditch overnight.
The man, who was in his 30s, had been in Rough Hill Drive, Crabbs Cross, just before 11pm when he was hit by the car.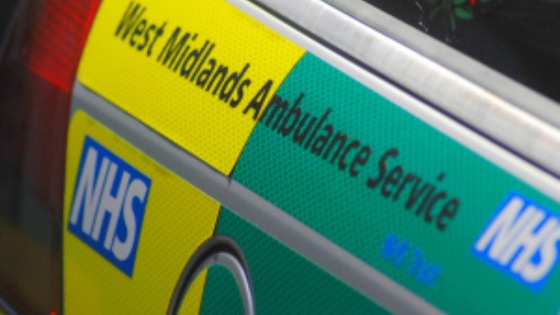 He suffered a severe head injuries in the accident and was taken to the Queen Elizabeth Hospital in Birmingham for treatment.
Club's stadium plans blocked
Redditch Borough Council have defended their position after plans for Redditch United to build a new £3.3million stadium were blocked.
The council have said they hope to hear from Chris Swan, who runs the club, at a committee meeting next week.
Mr Swann has been invited to attend the Council's Overview and Scrutiny Committee on Nov 4 to afford him the opportunity to present his proposals to Members.

RBC considers this is the correct forum for this discussion to take place and any live debate prior to the meeting would pre-empt this discussion.
Redditch Borough Council have explained some of the reasons for blocking the proposals:
The area of land the new stadium would lie on is designated to public or green space.
Restrictive covenants are placed on the land which the plans would breach.
The plans would require the council to put up some of the costs, and should they rise, the council would bear the cost.
The council may need to fund preliminary work and surveys ahead of the project.
Council officers were put off by the size of the project.
Maintenance costs are not factored in.
The land values advised by both sides are very far apart.
Advertisement
Club's stadium plans blocked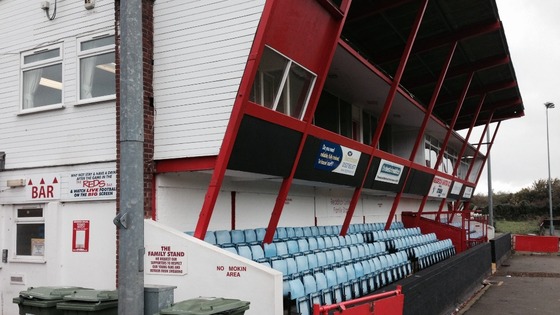 The future of Redditch United is unclear, after a council has blocked plans for a new multi-million pound stadium.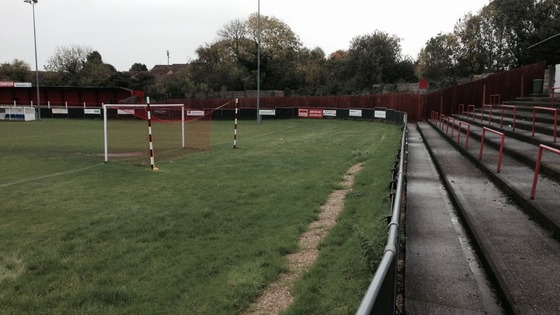 Plans had been drawn up to replace the current ground with a £3.3million stadium nearby. The plans were part of the development proposal drawn up by Chris Swan and his team, who rescued the club from administration in 2011.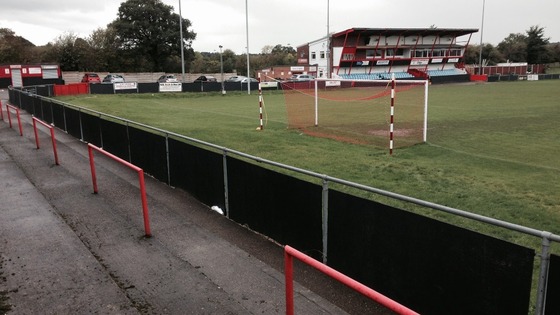 The club say a new stadium is necessary to enable progression up the league ladder, and provide facilities for teams in the community.
Club's stadium plans blocked
Multi-million pound plans to build a new football stadium in Redditch have been blocked by the borough council, raising fears for the club's future.
Redditch United have been playing in the borough for 122 years, and had lodged an application to build a £3.3million new home near its current base in Bromsgrove Road.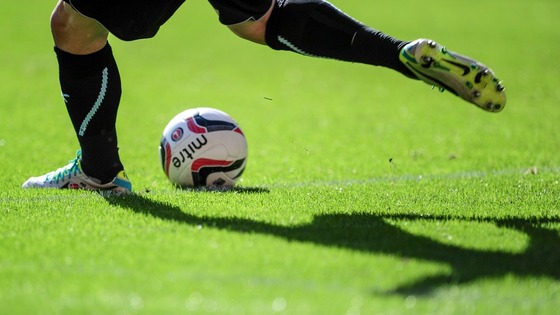 The club was rescued from administration in 2011 by businessman Chris Swan, who drew up the proposal as part of plans to develop the club.
This included expanding the number of junior, ladies and disabled teams on offer, as well as boosting the first team's chances of making conference league status.
But the council rejected the plans - making future expansion more difficult.
Councillors have now urged club bosses to consider redeveloping the current stadium instead of moving.
NHS apology after neglect
A hospital has apologised to the family of a woman who was diagnosed with pneumonia but who actually had terminal cancer.
Her family says as well as getting her condition wrong, she was denied basic care and wasn't allowed to die with dignity.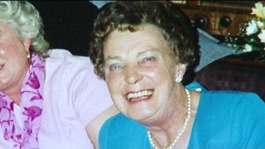 Tracey Holmes said her mother was treated 'worse than an animal' while she was in the Alexandra Hospital in Redditch.
Read the full story
Load more updates
Back to top