Live updates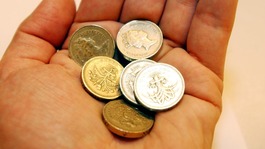 Tens of thousands of suspected counterfeit coins have been seized in a large-scale police operation in Wombourne in Staffordshire.
Read the full story
Queen's Diamond Jubilee
Worcestershire Medal Service has been awarded a £7 million contract to create thousands of commemorative medals for the Queen's Jubilee.
The company beat international competition, and the Royal Mint.
Advertisement
Back to top