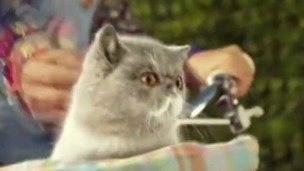 Lift-cadging cat from Rugby sings along as it gets a ride in a bicycle basket.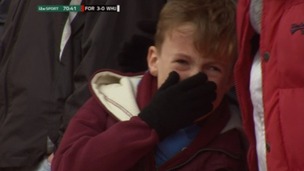 A young West Ham fan seen tearfully reacting to his side's humiliation at Nottingham Forest has been offered a VIP apology by the club.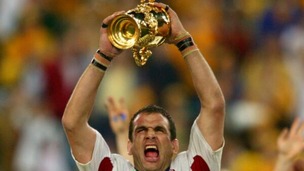 The RFU relived England's rugby triumph of 10 years ago, moment by moment, in a live tweet stream complete with highlights - and that kick.
Live updates
A motorcyclist has died after a crash in Warwickshire.
West Midlands Ambulance Service said the collision with a car happened at around 11:15pm last night on Easenhall Road, Harborough Magna, near Rugby.
The rider was confirmed dead at the scene.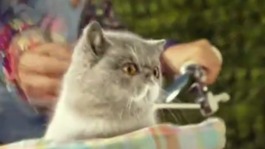 Lift-cadging cat from Rugby sings along as it gets a ride in a bicycle basket.
Read the full story
Advertisement
Book finally returned to Warwickshire library 63 years later
A children's book borrowed from a public library in Warwickshire 63 years ago has been returned during an eight-day fines amnesty.
Staff at Rugby Library were handed the copy of The Adventures Of Pinocchio last week, and found it had a return date of New Year's Eve in 1950.
We always wanted to use the fines amnesty to welcome people back who haven't visited us for a while and we hope the borrower is enjoying our services again.

We are pleased that after all this time the borrower felt that they could return the book.

If the book been been returned after the amnesty ended, the unnamed library user would have faced an 18p per day penalty, although the local authority caps its late-return fines at £5.22.
– Colin Hayfield, Warwickshire County Council
Police looking for two people suspected of armed robbery
We are working with police colleagues in Leicestershire because we believe the same people are involved in all three incidents.

The camouflage jacket and motorcycle helmet seen in the CCTV images are particularly distinct, especially when worn together and we would like to hear from anyone who knows of anyone with clothing matching these two items.
– Detective Inspector Roy Wheelwright, Rugby CID
Police looking for two people suspected of armed robbery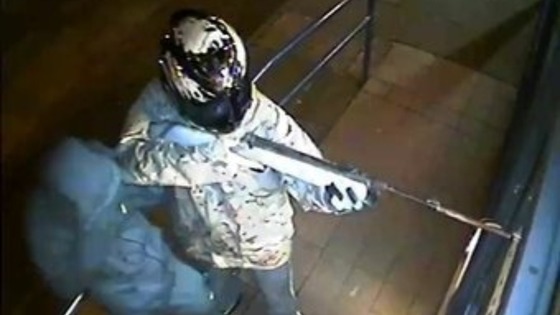 Police have issued CCTV images of two people they want to trace in connection with two robberies and an attempted robbery at Corals Bookmakers in Rugby and Leicestershire during the past week.
The image shows one of the offenders wearing a ¾ length green and Khaki camouflage jacket with a "Scorpion" make motorcycle helmet which is grey and heavily patterned with a blue visor.
The image shows the offender holding what appears to be a long barrelled air weapon which is being pointed at the door of one of the premises.
A second person stands beside the offender, dressed in a dark NIKE hooded top with the hood pulled up. Witness reports this person also having a dark coloured scarf across their face.
In the first robbery on 6.25pm on Tuesday 11 February the two offenders entered Corals Bookmakers on The Green in Bilton. One was brandishing what appeared to be an air weapon.
After threatening the cashier they left with a quantity of money, running between the butchers and the Doctors Surgery and may have escaped across fields towards Cheshire Close in Rugby.
The following evening (Wednesday 12 February) an attempted armed robbery was reported at 7.30pm at Corals Bookmakers in Hillmoreton Road, Rugby, when two offenders dressed in similar clothing, one with what appeared to be a gun, tried to enter the bookmakers.
They escaped down Shenstone Avenue when they realised the door to the bookmakers was locked.
In Burbage, also on Wednesday 12 February, at shortly before 8.30pm two offenders, again wearing similar clothing, and one carrying what appeared to be a firearm, entered the Corals Bookmakers in Tilton Road.
One of them went behind the bookmakers counter and stole a small quantity of money before they both ran away on foot.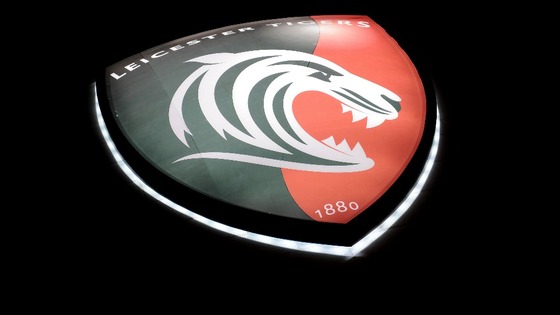 Leicester Tigers have beaten Gloucester today in the Aviva Premiership.
The final score was 11-8 to the Tigers.
Advertisement
Ambulance updates
A cyclist has been taken to hospital after being hit by a car in Warwickshire.
Paramedics were called the junction of Dunchurch Road and Orson Leys in Rugby at around 5.45pm yesterday.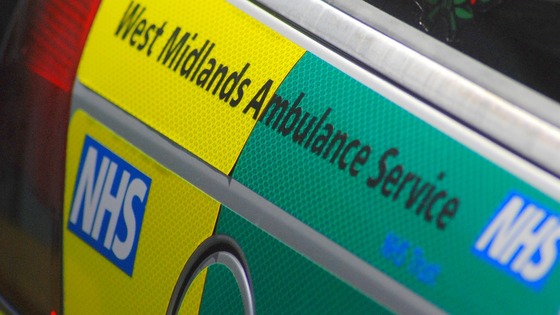 The cyclist, who was in his 20s, had concussion and cuts to his face, arms and legs and pelvis.
He was taken to the University Hospital Coventry and Warwickshire for further treatment.
Worcester Warriors face Leicester Tigers tonight in the Premiership in one of their toughest games of the season.
They are still looking for their first Premiership win, and tonight they face the champions. But Director of Rugby, Dean Ryan, and player, James Percival, still believe they can defeat Leicester.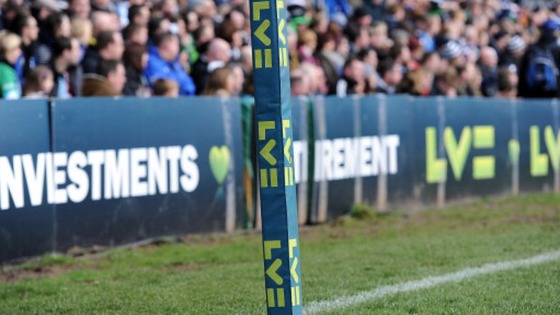 Worcester Warriors lost their LV= Cup tie with the Exeter Chiefs 3-42 at Sixways Stadium today.
The Warriors will have to pick themselves up for their tie with Leicester Tigers on Friday if they are to restore some pride.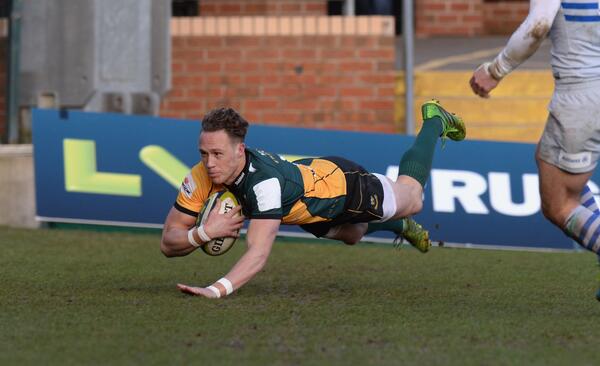 Northampton Saints beat Saracens 20-16 at Franklin's Gardens in the LV= Cup.
Load more updates
Back to top