A dance group based in Sandwell and Birmingham have been named the UK's Best Bhangra Dance Group at a top awards ceremony.
Read the full story ›
Advertisement
A man from Sandwell has been charged with the murder of missing woman Lydia Pascale. The man who's 32, is due to appear in court tomorrow morning.
Police say a second man who's 37 and who was arrested on suspicion of murder, remains in police custody. Lydia was last seen on the 19th of November in West Bromwich.
Officers say Lydia is still missing, but they are now treating her disappearance as a murder inquiry. They're appealing for information.
Two men, aged 32 and 37, have been arrested on suspicion of kidnap following the disappearance of a woman from Sandwell.
Lydia Pascale, 26, has been missing for over a week after she was last seen on Wednesday 19th November. Police are continuing their search for her.
She was born in Romania and has been in the UK for about a year, staying at addresses in Smethwick and Coventry.
Lydia is 4ft 11ins tall, slim with black shoulder length straight hair and blue eyes. She was last seen wearing a black jacket and white jeans.
As part of the investigation a property in High Street, West Bromwich, has been sealed off by police whilst forensic enquiries are carried out.
Police say they are "conducting a search" at a house in Birmingham Road in West Bromwich.
Councils in the Black Country have joined forces with West Midlands Police in an unprecedented bid to ban boy racers.
Wolverhampton, Dudley, Walsall and Sandwell councils have submitted an application to the High Court in Birmingham with support from officers in the region, in the hope of introducing a blanket ban against so-called car cruising.
Police say car cruising, when people meet up to race or show off their cars' speed or handling on the roads, has claimed at least four lives on Black Country roads in recent years, and caused many more crashes.
Regular meets, held at hotspots like the Black Country Route in Bilston, Wolverhampton, and the Birmingham New Road from Dudley to Wolverhampton, can attract hundreds of cars and even more spectators each time.
Advertisement
Can you help us find missing Sandwell teenager Jacob Butler aged 14 from Rowley Regis? please call 101 http://t.co/Hc0gamziUq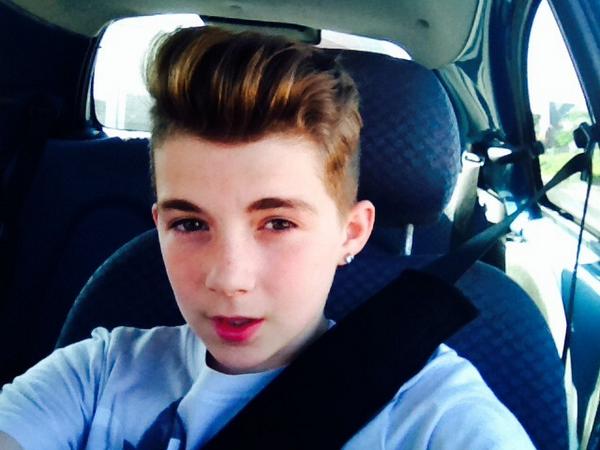 Police say they're getting increasingly concerned for the welfare of a 14-year-old boy from Sandwell who's been missing for a week.
Jacob Butler disappeared from his home in Rowley Regis on Saturday 4 October, but officers say he may have been seen on Kates Hill in Dudley since then.
Jacob is described as white, slim build, 5'2" with short straight blonde hair.
He was last seen wearing a blue Adidas tracksuit with a grey Adidas t-shirt.
His family are becoming increasingly concerned for his safety and wellbeing and urge him to get in touch as soon as possible.
Officers have been searching the local area and have also been speaking to Jacob's family and friends to build a thorough understanding of the places he might visit.
Jacob, or anyone who has seen him, should call Sandwell police immediately on 101.
Police in Sandwell have been donating bags of compost to local groups after seizing them from illegal cannabis factories.
Officers carried out a number of successful warrants in the Wednesbury area, but ended up with enough compost to fill a police van.
The team decided to present the untouched bags to local allotments and school gardens.
"Much of the property that we seize from cannabis factories has to be destroyed.

"Electrical equipment is often tampered with making it extremely dangerous while plant pots and opened compost could contain seeds of the illegal drugs.

"However, during some recent warrants we have been able to seize bags of compost which had not been damaged or opened so decided to make use of them rather than send them for destruction."
– PCSO Andrew Gilbert
Sixteen-month-old Lilly Taylor is fighting for her life after plunging from the first floor window of her home in Tipton, West Midlands.
Read the full story ›
Work is underway on a £1.9 million new bus and rail interchange.
The scheme to transform Cradley Heath bus and rail interchange will include improved waiting facilities and passenger information.
It's being paid for through the Better Bus Area Fund which is a £10 million pot to improve public transport in Brierley Hill, Merry Hill and Cradley Heath.
The work is due to be completed in the New Year.
Load more updates