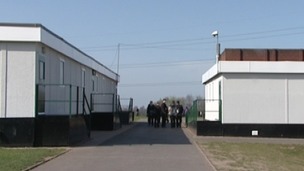 Perryfields High School had to borrow a million pounds from Sandwell council to create 28 new classrooms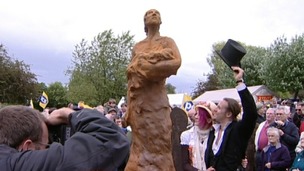 A statue has been unveiled to commemorate a strike by 800 women chain makers credited by improving many working lives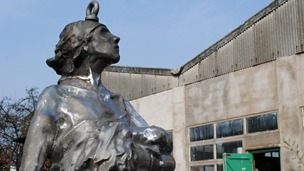 A monument to commemorate the women chainmakers' strike of 1910 will be unveiled today in Sandwell.
Live updates
'Banjo Bobby's' crime ditty
Thieves don't want to take risks by smashing windows or forcing doors because if they do it means they're more likely to be caught and end up in prison.

We've seen a significant drop in burglaries and car crime across Sandwell ? and if this song jogs the mind of just one person to brush up their security, and prevents an offence, it will have been worth it.
– Sergeant Giles Dean, West Midlands Police
'Banjo Bobby's' crime ditty
A West Midlands Policeman has written a song as part of a burglary crackdown using a rather unique instrument.
Sandwell Police Sergeant Giles Dean has used the 'banjolele' - a banjo-ukulele hybrid - to spread security messages.
His song "When I'm burgling your house" urges residents to keep windows firmly shut as part of maintaining basic home and car security.
Watch his performance of the song in the video above.
Advertisement
Toddler hit when taxi attacked
Detectives are trawling through CCTV footage to try to identify who hurled a brick through a taxi window, leaving a toddler with serious head injuries.
The two-year-old girl was left with a deep wound to the back of her head which was bleeding heavily after the house brick smashed through the rear window of the cab.
She was travelling with her mother along Dudley Road in the Wednesbury area of Sandwell when the brick was thrown.
Det Cons Debbie Hickinbottom said the child's 26-year-old mother has been left "deeply shaken" by the attack.
Fortunately the child was not permanently harmed and she has made a speedy recovery.

However the incident has left her mother deeply shaken.

We are checking local buildings for CCTV, but meanwhile we are hoping that a member of the public may have witnessed something which will lead us to the culprit.
– DC Debbie Hickinbottom, West Midlands Police
Toddler hit when taxi attacked
A toddler was left injured and bleeding heavily after yobs hurled a house brick through the window of a taxi she was travelling in.
The two-year-old girl was with her mother in the cab as they travelled home along Dudley Street in Wednesbury, near the junction with Potters Lane.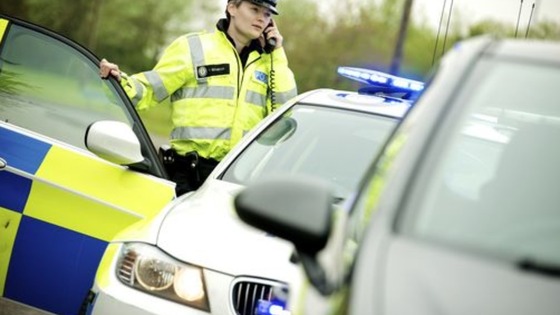 The 26-year-old mother heard a loud smash and felt something hit her head, while the youngster began to cry.
When checked, the child had a deep gash on the back of her head, which was bleeding heavily.
She was taken to hospital and needed stitches for the injury.
Police are now appealing for witnesses to the attack, which happened at around 9.30pm on October 8.
Cannabis raid finds 900 plants
Officers from West Midlands Police have discovered more than 900 cannabis plants in a drugs raid at a factory in Sandwell.
The warrant was executed at Phoenix House, Castle Street, Tipton, in the early hours of this morning.
Cannabis raid finds 900 plants
A drugs raid was carried out at a Tipton factory unit after people in the area reported suspicious activity, police have said.
A total of 916 cannabis plants worth around £415,000 was found at the unit in Phoenix House, Castle Street, in the 2am operation today.
PC Mark Devereaux from the Tipton Green neighbourhood team, said:
Officers were acting on local intelligence about suspicious activity at the factory units.

We want to reassure our local community that we will always act on information that comes through to us.
Ten men have been arrested and bailed in connection with the factory.
Advertisement
Cannabis raid finds 900 plants
More than 900 cannabis plants worth around £415,000 have been discovered in a drugs raid a factory unit in Sandwell today.
Ten men were arrested on suspicion of cultivating cannabis during an early morning drugs raid at Phoenix House in Castle Street, Tipton, at 2am today.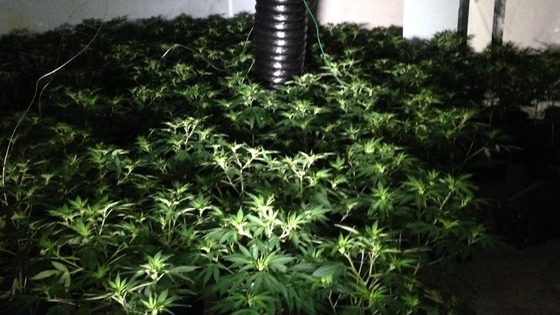 A total of 916 plants were found inside, worth almost half a million pounds.
The men, all aged between 25 and 29, have now been bailed while investigations continue.
Sandwell Police are searching for a Hungarian man who has been missing for two days.
Concerns are growing for Vladimir Markus after he left the house he was sharing in Drayton Road, Smethwick around 1.30pm on Tuesday 8 October.
Over the last few days his housemates became worried about the 49-year-old's behaviour. He did not take any of his belongings with him.
We are concerned for Mr Markus' wellbeing as he does not have any family in this country.

He came here less than two months ago to work for a construction company, but he has not arrived for work.

We know he frequents the Bearwood area, so we are appealing for anyone who has seen Mr Markus to contact us urgently.
– PC Matt Wilson

Mr Markus is described as a 5'6" tall slim white man with short grey hair and brown eyes. He also has some gold teeth.
Jail for pensioner's attackers
A pensioner attacked and robbed in her own home has welcomed the 10-year sentence of the distraction burglar who stole from her.
Sandra Mowbray, aged 43, from Oldbury, tied up the 91-year-old and gagged her with a tea towel while she searched her house.
The woman, who lost a lot of blood from a head wound when Mowbray pushed her to the floor, said the experience had been "very frightening".
I am pleased that the sentence given by the court has taken into account the brutal way that this woman attacked me.

It was very frightening and I am glad she will not be able to do this to anyone else for the foreseeable future.
Although I received a nasty injury, I am thankful that I am fully recovered and determined that this will not stop me from being independent and living in my own home.

The police and my family have been very supportive, so I am very lucky, but I am a lot more careful now.
Jail for pensioner's attackers
A 91-year-old woman was gagged with a tea towel and tied her hands behind her back in a terrifying attack by a woman who pretended to be from the council.
Details of the pensioner's ordeal were released as her attacker, Sandra Mowbray, was jailed for 10 years for two distraction burglaries at the woman's home in Kendal Rise, Oldbury.
She told the woman she needed to read her meter after visiting the house in June, before stealing cash from her purse.
Mowbray then returned a week later, pretending she had left her keys, before pushing her elderly victim to the floor, binding and gagging her while she raided the house for money and jewellery.
The woman suffered a deep gash to her head which needed stitches.
Load more updates
Back to top