Police investigating a fatal collision on New Year's Eve are appealing for a key witness to come forward. The crash happened just before 8pm on Saturday 31 December at the junction of Hagley Road West and Wolverhampton Road, Sandwell.
Officers have already spoken to a number of witnesses, but they say they need to speak to one key witness, who could have significant information.
This witness was a woman driving a car that was waiting to turn right from Hagley Road West into Wolverhampton Road South. I know she did stop and speak to other witnesses at the time, however she was unable to stay.

This woman potentially has information that is significant to our investigation. I would like to emphasise that she has nothing to do with the collision and I would appeal to her to contact either myself or a member of my team.
– Sergeant Paul Hughes
Stuart Langford targeted vulnerable young boys, offering them money and gifts in order to control and sexually abuse them.
Read the full story ›
Advertisement
We currently have 6 appliances & 1 HP dealing with a severe factory fire on Cornwall Road #Smethwick
A Sandwell teenager has been jailed for life for killing a man and injuring another following a row over a stolen television.
Read the full story ›
Sandwell and West Birmingham Hospitals NHS Trust are issuing Finnish-style 'Baby Boxes' for newborns to sleep in.
Read the full story ›
A mystery ticket holder from West Bromwich has just 24 hours to come forward as the rightful owner of a £1 million EuroMillions jackpot.
Read the full story ›
Advertisement
The husband and daughter of a woman who died after a gastric band operation have been speaking to ITV News Central about their loss. Lisa Twining, from Tipton, died last month after the band became infected.
Operations to fit the bands are carried out in the thousands by the NHS every year, and they are considered an effective way to lose weight when other methods have failed.
But as this family found out to their cost, the procedure is not without its risks. Rebecca Burrows reports.
The widower of a woman from Tipton who died after having a gastric band fitted said he would not wish the procedure 'on his worst enemy.'
Read the full story ›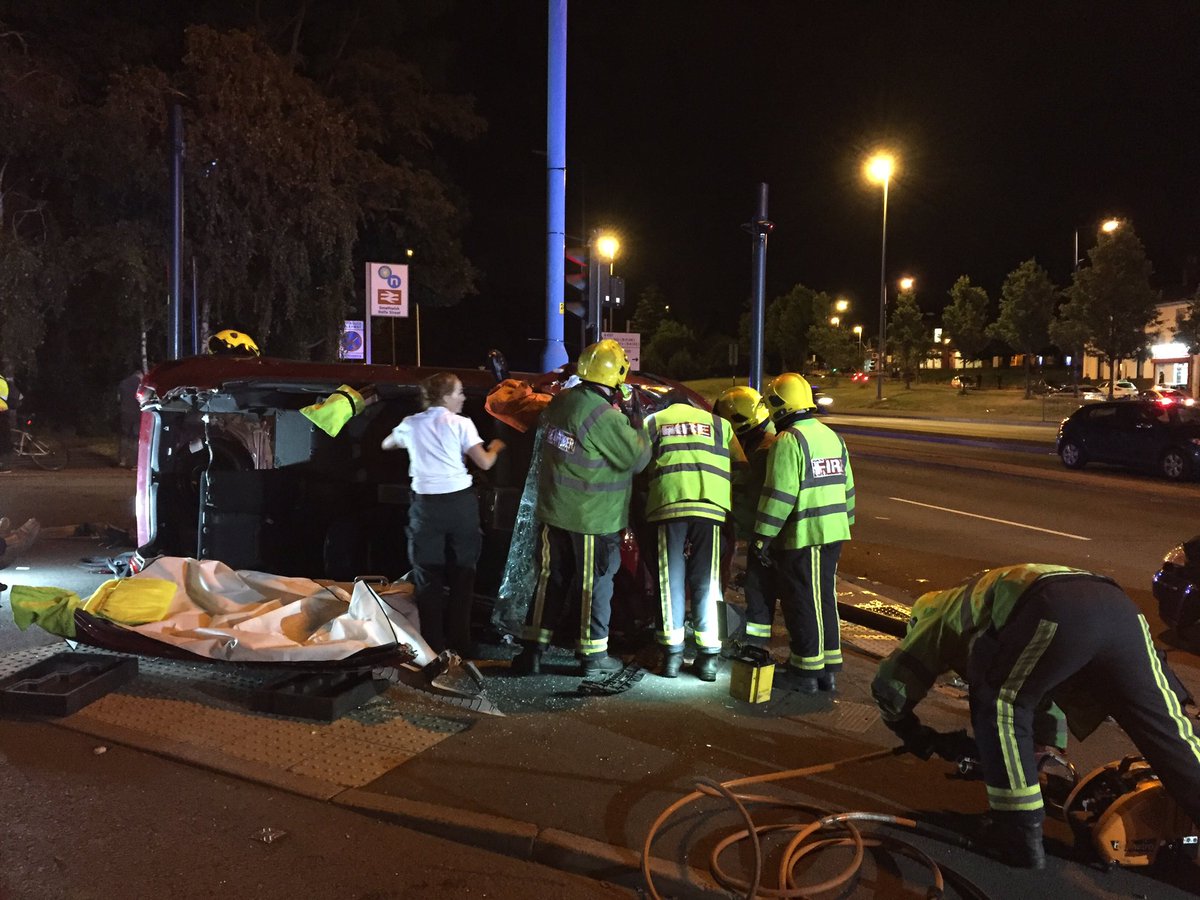 Emergency response crews have rescued one person after a crash in Smethwick last night.
Sandwell & Birmingham Mela: Sat 16th - Sun 17th (Victoria Park, Smethwick)
Thousands of visitors will head to Victoria Park in Smethwick this weekend for the UK's biggest Asian festival
The festival combines live international music performances, stalls, food, arts, community showcases, workshops and a funfair.
Over 100 artists and groups are set to perform at the event including Bollywood singer Mika Singh and artists Sukshinder Shinda, Zack Knight, Resham Anmol, Hardy Sandhu and Zora Randhawa.
The Mela is months of hard work and dedication by the team. This year we have put in the extra effort and are bringing something really special. Staging Mika Singh will make the Mela even bigger and attract a much diverse audience. Mika is India's biggest Bollywood singer and he will rock the UK audience!"
– Danny Singh, Director of Sandwell & Birmingham Mela
Road closures and parking restrictions will be in place on the following roads on event days between 11.30 and 19.00:- Corbett Street, Suffrage Street, Scribbans Close, Pritchard Close, Ballot Street, Exeter Road, Jordan Close, Barnstaple Road, Tiverton Road, Dawlish Road, Victoria Park Road, Ron Davis Close, Pool Road, Salcombe Road, Amity Close, Pool Road, Allan Close
Load more updates