Councils in the Black Country have joined forces with West Midlands Police in an unprecedented bid to ban boy racers.
Wolverhampton, Dudley, Walsall and Sandwell councils have submitted an application to the High Court in Birmingham with support from officers in the region, in the hope of introducing a blanket ban against so-called car cruising.
Police say car cruising, when people meet up to race or show off their cars' speed or handling on the roads, has claimed at least four lives on Black Country roads in recent years, and caused many more crashes.
Regular meets, held at hotspots like the Black Country Route in Bilston, Wolverhampton, and the Birmingham New Road from Dudley to Wolverhampton, can attract hundreds of cars and even more spectators each time.
Can you help us find missing Sandwell teenager Jacob Butler aged 14 from Rowley Regis? please call 101 http://t.co/Hc0gamziUq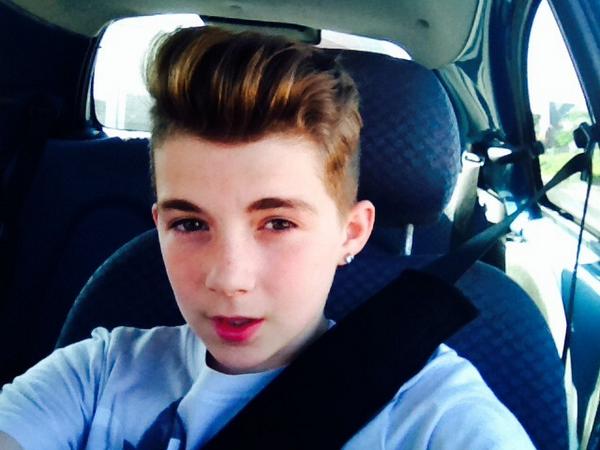 Police say they're getting increasingly concerned for the welfare of a 14-year-old boy from Sandwell who's been missing for a week.
Jacob Butler disappeared from his home in Rowley Regis on Saturday 4 October, but officers say he may have been seen on Kates Hill in Dudley since then.
Jacob is described as white, slim build, 5'2" with short straight blonde hair.
He was last seen wearing a blue Adidas tracksuit with a grey Adidas t-shirt.
His family are becoming increasingly concerned for his safety and wellbeing and urge him to get in touch as soon as possible.
Officers have been searching the local area and have also been speaking to Jacob's family and friends to build a thorough understanding of the places he might visit.
Jacob, or anyone who has seen him, should call Sandwell police immediately on 101.
Advertisement
Police in Sandwell have been donating bags of compost to local groups after seizing them from illegal cannabis factories.
Officers carried out a number of successful warrants in the Wednesbury area, but ended up with enough compost to fill a police van.
The team decided to present the untouched bags to local allotments and school gardens.
"Much of the property that we seize from cannabis factories has to be destroyed.

"Electrical equipment is often tampered with making it extremely dangerous while plant pots and opened compost could contain seeds of the illegal drugs.

"However, during some recent warrants we have been able to seize bags of compost which had not been damaged or opened so decided to make use of them rather than send them for destruction."
– PCSO Andrew Gilbert
Sixteen-month-old Lilly Taylor is fighting for her life after plunging from the first floor window of her home in Tipton, West Midlands.
Read the full story ›
Work is underway on a £1.9 million new bus and rail interchange.
The scheme to transform Cradley Heath bus and rail interchange will include improved waiting facilities and passenger information.
It's being paid for through the Better Bus Area Fund which is a £10 million pot to improve public transport in Brierley Hill, Merry Hill and Cradley Heath.
The work is due to be completed in the New Year.
Police are investigating a fire in Smethwick after a mother witnessed a man sticking a pipe through her letterbox and pouring liquid through it.
The fire service were called and were able to extinguish the fire before any serious damage was done but police say it could have been a lot worse.
Forensic experts have examined the scene for evidence and officers are conducting house to house enquiries in a bid to trace the suspect.
Advertisement
Two men left an on-duty parking warden badly hurt after knocking him unconscious in a vicious racially-motivated attack in Sandwell, police revealed today.
The warden was working in Brick Kiln Street, Tipton, on the evening of August 11 when he was set upon by the men, who showered him with racist abuse before one of them punched him in the face.
The 46-year-old managed to take a picture on his digital camera during the attack, and police are now hunting the two men caught on the high-quality image.
Det Cons Sarah Russell appealed for anyone who recognises the men to get in touch.
This was a vicious and completely unprovoked assault on a man who was simply doing his job.

Thankfully he was able to take a photograph of two suspects on his digital camera. The image is very clear indeed and there'll be people out there who recognise the men we are looking for.

I would urge anyone who knows who they are, or the men themselves, to contact us as soon as possible.
– DC Sarah Russell, Force CID Violent Crime Team
A police officer responding to a report of a raid on a Sandwell cash machine has been attacked with a sledgehammer.
The 41-year-old was one of two officers who were first to arrive at the scene and was targeted by one man in a three-strong gang.
The attack happened shortly before midnight last night during a botched raid at the Tesco Express store ATM on Hamstead Road.
As the window of his police car was smashed the officer was struck in the head and arm with the sledgehammer.
The group then fled in what is believed to be a dark coloured, high powered, Audi A6 estate which was using false number plates.
Chief Inspector Havrvi Khatkar, from West Midlands Police, said:
Day in day out our officers put their safety on the line to protect the public from some exceptionally dangerous criminals.

Thankfully in this case the officer escaped major injury, but these were clearly desperate thieves who must be tracked down.

As the gang drove off, the boot of the car was open. People who were in the area at the time may remember this. I'd urge those people to get in touch along with anyone who saw a dark coloured estate in the area before the crime.
The officer, who is from Sandwell and joined the force in 2007, was taken to hospital and discharged following treatment for multiple cuts, bruising and severe swelling to his face and arm.
The store was closed at the time and no one else was injured. All three men were dressed in dark coloured clothing and had their faces covered.
CCTV footage which may have captured the crime on camera has been secured and is currently scrutinised by detectives.
Tools used in the raid and which were left at the scene have been seized by police for detailed forensic examination.
Currently attending a 7 pump fire in a factory unit in Hainge Road in Tividale - 2 Main Jets 1HR Jet and 2 BA in use.
A 100m cordon around West Bromwich High Street has been lifted after explosives experts found a suspect package was not a threat to the public.
A small cordon is still in place around the shop where the package was found.
WEST BROM road closures now lifted and High St open; small cordon at affected premises. Package deemed sterile & no public danger.
Load more updates