Teen rapper murder trial continues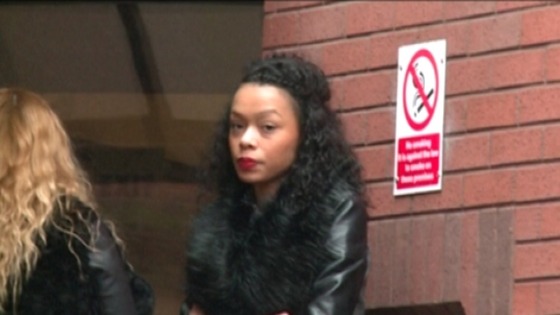 Birmingham Crown Court has heard from 19-year-old Rudie Lee who has a 20-month-old child with the accused, Armani Mitchell. She told the jury the couple regularly argued over custody and access to the child.
On September 20th last year they were both at a party in TCs in Selly Oak although they did not go there together.
Rudie Lee said Armani Mitchell saw her at the bar and said she should be at home looking after their baby.
She said he held up his hand and told her she had five minutes to leave or he would beat her up. She says she told him to shut up and walked away.
Later the same evening Rudie Lee was with the murder victim Joshua Ribera - an 18-year-old grime and rap artist known as Depzman. She said he appeared to be very drunk and told her he felt sick, so she offered to take him home.
CCTV from inside the club and played to the jury showed the pair heading for the exit and passing Armani Mitchell in a corridor.
Armani Mitchell turned and went after the two of them. Rudie Lee said off-camera there was an argument during which Joshua Ribera punched Armani Mitchell in the face. She said he then went back into the club to cool off.
Armani Mitchell and Joshua Ribera clashed again later the same evening outside the club when the defendant stabbed Joshua Ribera in the heart. He died in hospital early the next morning. Armani Mitchell admits stabbing Joshua Ribera but denies murder. The trial continues.