An historic steam locomotive made a farewell trip today after many years of service on the preserved Severn Valley Railway.
The train the 83-year-old engine pulled between Bridgnorth and Kidderminster was packed with well-wishers who came out for what was being called The Last Trip.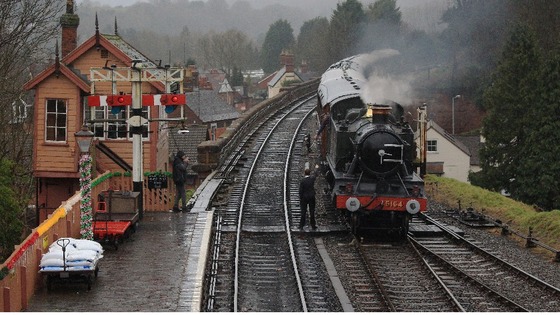 The former Great Western Railway tank engine, number 5164, has been at the Severn Valley line since 1973.
But today it was withdrawn to await a major overhaul it must have before it can return to service. Yesterday the engine made a number of journeys with a face chalked onto the front, shedding a tear.