Commuters in Shropshire have had a dramatic start to the working week after firefighters were called to reports of a fire on board a train in Shropshire.
The train had to stop at Whitchurch railway station, and fire-fighters were called shortly before 7:30am this morning.
A legitimate excuse for the delay to my journey to the office this morning - my train is on fire! http://t.co/5Jffy7wshC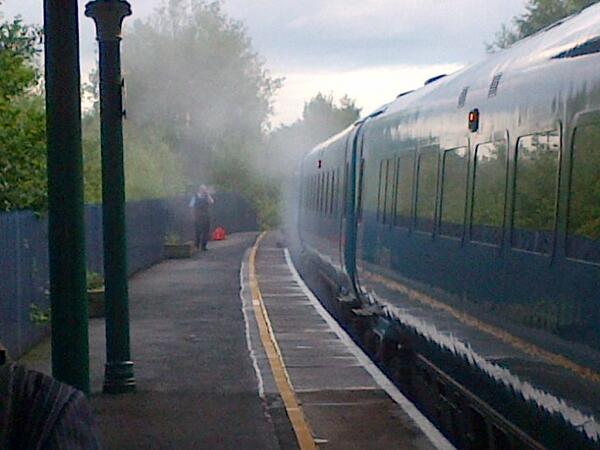 One fire engine dealt with the incident, and Shropshire Fire & Rescue service says it has been using thermal imaging cameras, but no fault could be found with the train.
Passengers have been tweeting pictures of smoke coming from the engine compartment.
Rush hour services between Shrewsbury & Crewe have been heavily disrupted. The train is being recovered and taken to Wrenbury Station, and the incident has now been handed over to Cheshire Fire Service & Arriva Train engineers.