Millions have watched a video of a brave ten-year-old shaving off all her hair to raise money for the hospice who helped her dying dad.
Read the full story ›
More than 300 students will watch a car crash 'victim' released from the wreckage of a vehicle by firefighters at a road safety education event in Newport today.
The demonstration in front of students aged 18 to 25 will be staged at Harper Adams University this evening by Shropshire Fire and Rescue Service.
Martin Richardson, Crew Manager at Newport Fire Station, will provide a live commentary for students as a team of eight firefighters carry out the extrication to simulate what happens in a real road traffic collision.
We want to bring it home to them that a number of road traffic collisions we attend, involve that age group. A car can be a very dangerous machine when handled irresponsibly
– Martin Richardson, Crew Manager at Newport Fire Station
He said excess speed, misuse of alcohol and drugs, peer pressure, mobile phones and poor car maintenance were the main reasons behind the high number of road crashes among men in the 17 to 29 age group.
Advertisement
A brave ten-year-old has shaved off all her hair in front of her classmates to raise money for the hospice which cared for her dying dad.
Read the full story ›
A kitten is recovering at an animal rescue centre after he was believed to have been thrown from a vehicle on the M54.
Read the full story ›
Police are appealing for witnesses after a Cocker Spaniel puppy was attacked by what were believed to be Staffordshire Bull Terriers.
Read the full story ›
In an exclusive interview, Prince Harry has urged society to do more to get rid of the stigma surrounding mental health.
Read the full story ›
Advertisement
Prince Harry is joining injured veterans from Walking with the Wounded today as they take part in the Walk of Britain.
Read the full story ›
Prince Harry is joining injured former British soldiers trekking the length of the country on their own personal roads to recovery.
Read the full story ›
A major search took place today in Shropshire after a small plane went missing in the Highey area.
A lot of resources now on site and searches taking place. Interoperability between all services to locate plane http://t.co/w38Daw2nju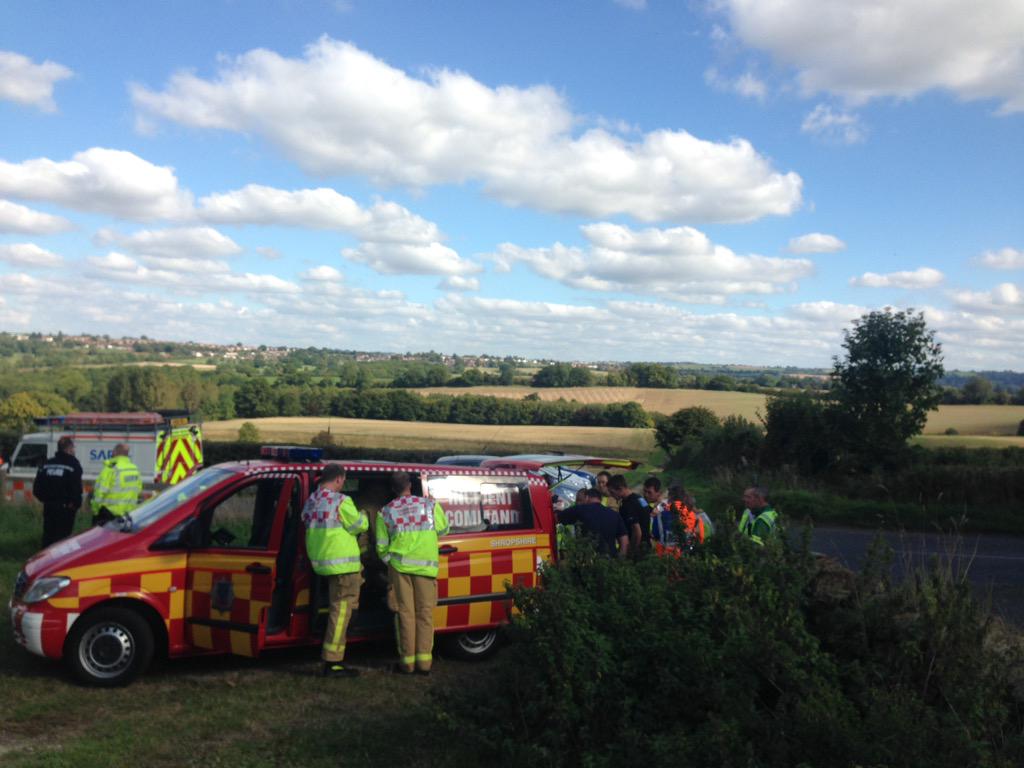 A member of the public rang the police just after 11am, reporting what was believed to be a light aircraft in difficulty in the Billingsley area of Bridgnorth.
Emergency services attended along with the National Police Air Service (NPAS).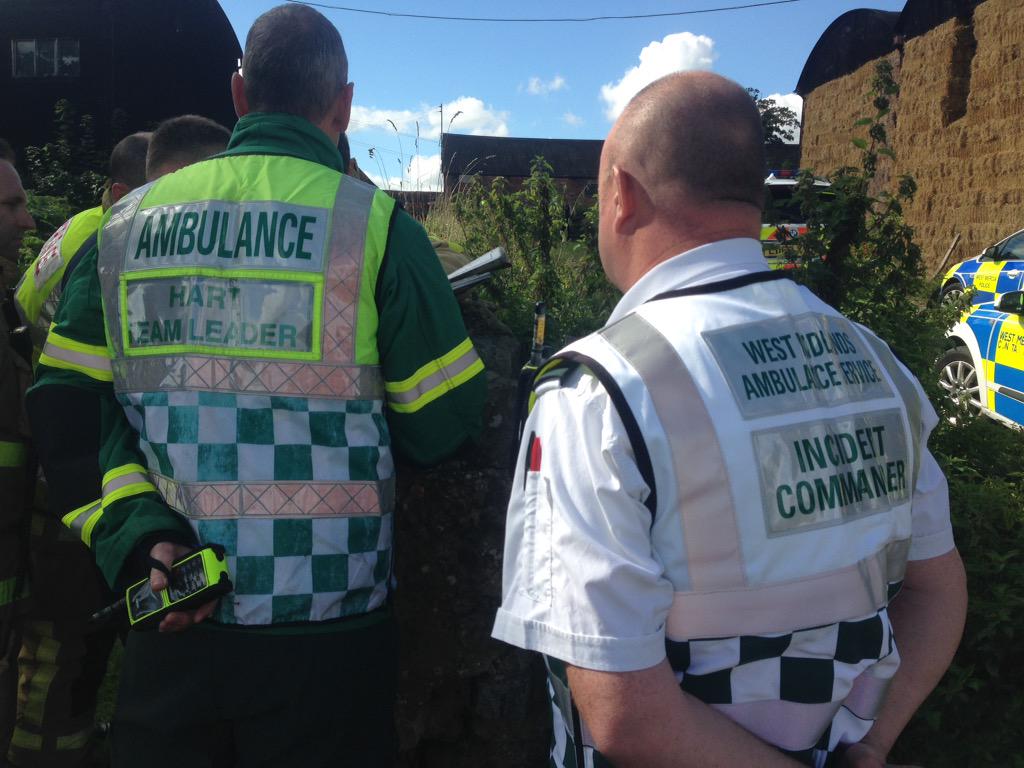 A spokeswoman for West Mercia Police said airports and flying clubs had been contacted to to establish whether any aircraft had gone missing.
But she added that no wreckage had been recovered and there have been no further reports or sightings.
West Midlands Ambulance Service sent an ambulance, three paramedic officers, the Hazardous Area Response Team and the Midlands Air Ambulance from Cosford to the area to search.
Despite an extensive search along the B4363, nothing was found and the officially 'stand down' was given shortly after 3.00pm.

Based on the initial information, it was important that a full search of the area was completed.
– Spokesman, West Midlands Ambulance Service
Shropshire Councillors will meet today to discuss ways the county can play its part in addressing the growing refugee crisis.
The debate over how Shropshire can help those people seeking refuge in the United Kingdom will be part of a full council meeting taking place this morning.
The Council has said it 'should join others in taking urgent action to help refugees' and has stated that it:
believes that we all have a moral responsibility to aid and resettle refugees
it is the duty of the government and all councils to react to this humanitarian crisis by helping shelter families classified as refugees under 1951 Refugee Convention.
Local agencies have already agreed to work together to establish what will need to be done to support refugees coming to Shropshire.
Load more updates