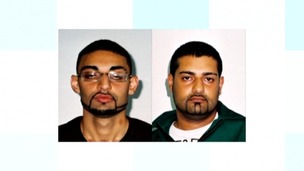 A major criminal inquiry into a child prostitution ring in Shropshire has ended after securing the conviction of seven men.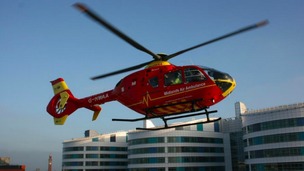 A man who was saved by the Midlands Air Ambulance when his helicopter crashed, has opened an education centre in Worcestershire.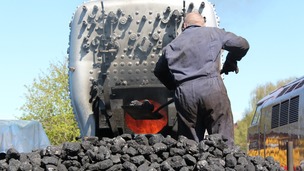 Not long ago it would seem unthinkable...the Midlands running out of coal. But that's exactly what's happening.
Live updates
Inquest into quarry deaths
Children found dead in quarry had throats cut
An inquest has heard how three children found dead in a disused quarry in Shropshire last summer had each had their throats cut. The body of their father was found nearby at the foot of a 60ft cliff.
Ceri Fuller, who was 35, had taken his children from their home in Gloucestershire to the beauty spot and was reported missing before their bodies were found.
Fire recruits' dramatic training
New Shropshire recruits put through intensive fire training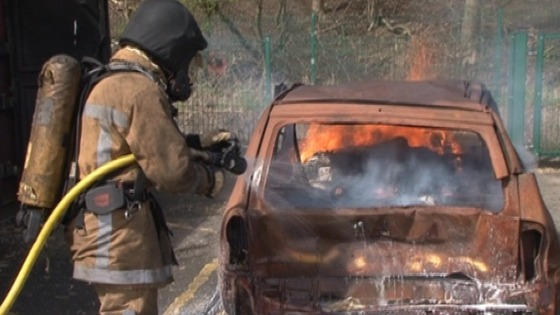 Shropshire Fire & Rescue Service is in the process of training its latest group of trainee retained firefighters.
The service relies on retained members of staff to provide emergency cover across the county.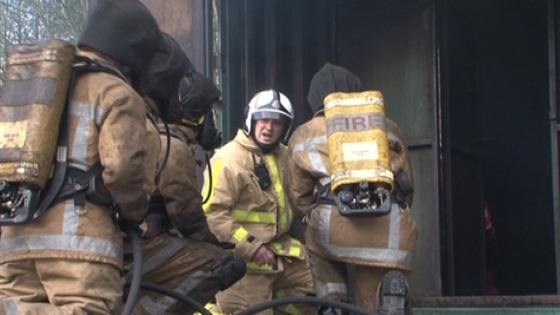 Retained crews have day jobs which they work a the same time as being on-call to attend emergencies.
There are more than 300 retained firefighters employed by Shropshire Fire & Rescue, who must stay within five minutes of their home station when they're on shift.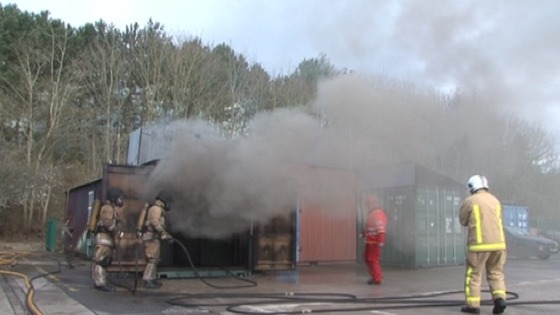 Advertisement
Inquest into quarry deaths
Quarry deaths: children had their necks slashed
An inquest into the deaths of a father and his three children, who were found dead in Shropshire last July, has started today.
Ceri Fuller, his son Samuel, and his two daughters Rebecca and Charlotte, were discovered at a beauty spot in a disused quarry near Shrewsbury.
Two forensic pathologists announced that all three children had their necks slashed.
Their father, Ceri Fuller, died from injuries likely to be caused from a high fall.
Fire fighting training day
Retained firefighters put through final days of training in Shropshire
Shropshire Fire and Rescue Service has released a video showing voluntary recuits being put through a firefighting training course ahead of today's event.
The 'On The Run' day, which takes place in Telford, will put 10 new recruits through their paces – from practising BA skills on a mock car fire, to feeling their way through a smoke filled house.
Retained fire fighters join fully employed personnel on jobs which require additional support. There are 320 retained firefighters in Shropshire.
Veteran's memorial name plea
Private Samuel told his family 'I'm going now and don't expect to be back'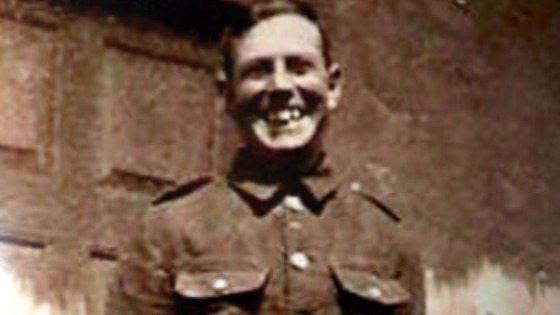 Private Samuel was a soldier in the London Regiment according to his great niece, Alison Corfield.
She says he fought in the Battle of the Somme, which began in July 1916.
"He was killed on September 30 1916. He died of wounds and is buried at St. Pierre cemetery in Amiens. There is a family story that when he joined up he said: 'I'm going now and I don't expect to be back.'"
Veteran's memorial name plea
War veteran's family tried to hide memorial error with mud
Alison Corfield says she is delighted by the parish council's decision to correct her great uncle's memorial name.
Mrs. Corfield, from Shrewsbury, says her family had tried to hide the extra "s" by covering it with mud.
She wrote to councillors arguing that a change would be appropriate as the 100th anniversary of the start of hostilities approached.
Advertisement
Veteran's memorial name plea
Parish council: "We will cover costs of memorial name change"
We will be making the amendment to the war memorial and will be covering the cost.

We have also spoken to the local vicar and she has said that once the correction has been made there will be a re-dedication and we will be inviting the family to attend.
– Donna Thomas, Shepreth Parish Council
Veteran's memorial name plea
Woman wins fight to have war veteran uncle's grave name spelled correctly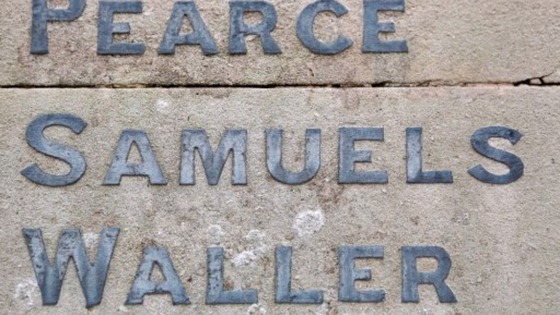 A woman from Shrewsbury has won a fight to have her great uncle's name spelled correctly on a village memorial 97 years after his death during the First World War.
Alison Corfield says the mis-spelling of Private George Samuel's name as "Samuels" on the memorial in Shepreth, Cambridgeshire, caused great distress to her parents after the war ended.
Baby dog bite inquest
Verdict of accidental death after baby boy attacked by family dog
An inquest has heard how a died when he was attacked by the family dog.
Baby Harry Harper, who was only eight days old, was attacked as he slept in his home in Telford last year. Charlotte Grant reports.
Baby dog bite inquest
Family of week-old baby release statement following inquest
The family of an eight-day-old baby boy has released a statement following an inquest that recorded 'accidental death', after he was bitten by a pet dog in November 2012.
Harry Harper died at his grandparents' home in Telford, Shropshire.
Phil Shakesheff from West Mercia Police, read out the family statement outside Wellington Civic Centre today (April 9).
Load more updates
Back to top