Residents in Smethwick have been asked to keep their doors and windows shut, after a severe fire in the area last night.
Can residents near to the fire in Wattville Road, Smethwick keep windows and doors closed due to smoke in the area
The Fire Service has announced that a Smethwick primary school will be shut for the day after a huge industrial fire nearby.
Wattville Primary School, on Watville Road - which is currently closed - will not open as usual today.
The fire is believed to have started at 3am this morning at the Middlemore Industrial Estate.
Emergency services are still at the scene, and the police have closed roads in the area.
Due to fire in Smethwick, Wattville Primary School will be closed this morning, further information from school to follow
Wattville Primary School in Smethwick has been confirmed closed for today due to industrial fire close by
Advertisement
Road closures: Wattville Rd from Downing St to Junction Rd, Cross St, Downing St to Booth St. Please check local transport links.
Fire in Smethwick under control, firefighting in progress using 3 aerial appliances, local roads remain closed
Currently at a large fire involving several industrial units in smethwick. Surrounding roads closed http://t.co/PY8qeQ9cLo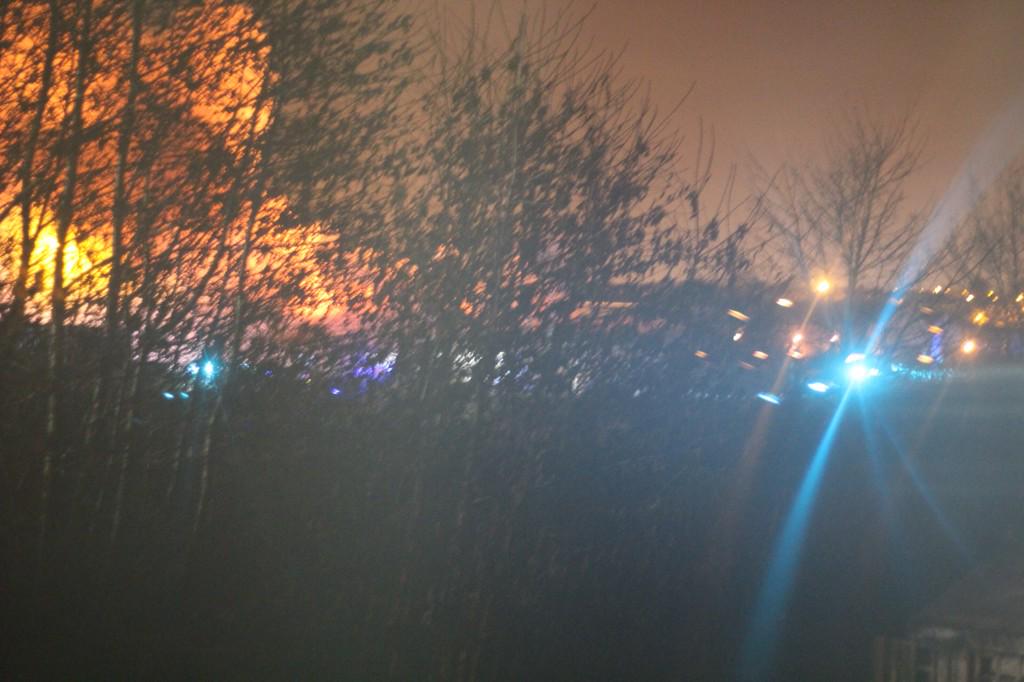 Around 55 firefighters are dealing with a severe fire in Smethwick.
West Midlands Fire Service say the blaze broke out at around three o'clock this morning at the Middlemore Industrial Estate.
A number of nearby roads have been closed. The fire has now been brought under control.
Around 55 firefighters are dealing with a severe fire in Smethwick.
West Midlands Fire Service say the blaze broke out at around 3:00am at the Middlemore Industrial Estate off Wattville Road.
10 fire appliances and 2 aerial appliances dealing with a large fire in Smethwick. Further details to follow.
Update:Severe fire in range of mixed use industrial units, clothes, electrical goods and stationary supplies. Surrounding roads closed.
Advertisement
A man has died and three others were injured - two seriously - after a car crash in Smethwick.
The car containing the four passengers crashed outside St Marks Community Project in Thimblemill Road shortly after 10.45pm last night (Saturday).
When ambulance staff arrived they found four occupants who had been involved in the RTC (Road Traffic Collision; three of which required immediate medical help.

One man was out of the car, in a critical condition and deteriorating quickly.

Sadly, the man went into cardiac arrest and despite the best efforts of doctors and paramedics, nothing could be done to save him and was confirmed dead on scene.
– West Midlands Ambulance Service spokeswoman
A second man, in his 30s, was trapped inside the wreckage and a third was trapped beneath the vehicle.
They are being treated at Birmingham's Queen Elizabeth Hospital.
A fourth man with minor injuries was taken to Sandwell Hospital.
A family say they are living in fear after witnessing a man set fire to their home when he poured petrol through their letter box.
Marzana Chowdhury was at home with her 15 year old son Taher when she heard what sounded like running water. Then she saw a pipe had been pushed through her door and someone was pouring liquid in. She saw a man set light to her door.
The fire brigade were able to put it out before their was serious damage.
The family who have lived in the house for 20 years said they had no idea why their home was attacked.
Police are appealing for witnesses
A man accused of murdering Glynis Bensley, from Smethwick, has been remanded in custody.
Zoheb Majib of Cheshire Road was arrested by police in the Highgate area of Birmingham on Thursday night.
The 20-year-old appeared before Wolverhampton magistrates today where he was ordered to appear before the city's crown court on Monday.
Glynis Bensley was found in Cheshire Road last Wednesday, just before midnight. A post-mortem examination found she died of head injuries.
Read more: Third person arrested over Smethwick murder
Police are investigating a fire in Smethwick after a mother witnessed a man sticking a pipe through her letterbox and pouring liquid through it.
The fire service were called and were able to extinguish the fire before any serious damage was done but police say it could have been a lot worse.
Forensic experts have examined the scene for evidence and officers are conducting house to house enquiries in a bid to trace the suspect.
Load more updates