Jaguar has unveiled their latest model at a glitzy ceremony in London tonight.
The new XE will be built at Land Rover's plant in Solihull. It is expected to arrive in showrooms sometime next year with prices starting from £27,000.
CCTV images have been released of two people after a man had his teeth knocked out during an attack in a park.
Police say the 69-year-old was walking his dog in Shirley Park at around 9:45am on 9 July.
A man punched the dog walker in the face, causing him to lose four of his front teeth.
"We have carried out numerous inquiries in the area, including a CCTV trawl, and we have come across this image of two people who we are keen to identify."
– Detective Constable Ruth Morris
Advertisement
A man from Solihull who killed his partner after learning she wanted to end their relationship is beginning a life sentence in prison today.
Clarke Dean stabbed his long term partner Michelle Giles at their flat on Anchor Lane in August last year.
He will serve a minimum of 15 years for her murder.
The Highways Agency will carry out resurfacing work on a section of the M42 near Birmingham Airport, from Saturday August 30 for 15 nights.
The work will be carried out on the northbound carriageway on the section between junctions 5 and 6 near Solihull, close to Birmingham Airport.
Between 9pm and 6am, the northbound exit slip road at junction 6 of the M42 will be closed.
The northbound M42 will be reduced to one lane during the work between junctions 5 and 6, with a 50mph speed limit in force.
Northbound traffic looking to access Birmingham Airport at junction 6 of the M42 will be diverted off at junction 5 of the M42, and via the A41, Damson Parkway and the A45 onwards to the airport.
Traffic that misses junction 5 should proceed to junction 9 at Curdworth and turn around to head southbound back to junction 6 of the M42.
The trophies stolen by thieves at The National Motorcycle Museum in Solihull are worth tens of thousands of pounds, according to the museum's director.
James Ewing told ITV News that some of the silver plates and trophies that were taken in a burglary last night date back to the 1920s.
"They clearly targeted the trophies to melt them down, but the cash value for that would be very little compared to the enormous historical value. In that sense, the trophies are priceless."
– James Ewing, Director of the National Motorcycle Museum
Irreplaceable trophies and displays stolen from the National Motorcycle Museum in Solihull
Read the full story ›
Advertisement
The world's oldest wing walker is preparing for his latest attempt in Bournemouth later.
Solihull's Tom Lackey, 94, first took on a charity wing walk over a decade ago after the death of his wife.
He's raised more than a million pounds for various causes.
We need to identify this man after a supermarket guard was bitten when trying to stop a shoplifter. Call now on 101 http://t.co/MacdMBnTe6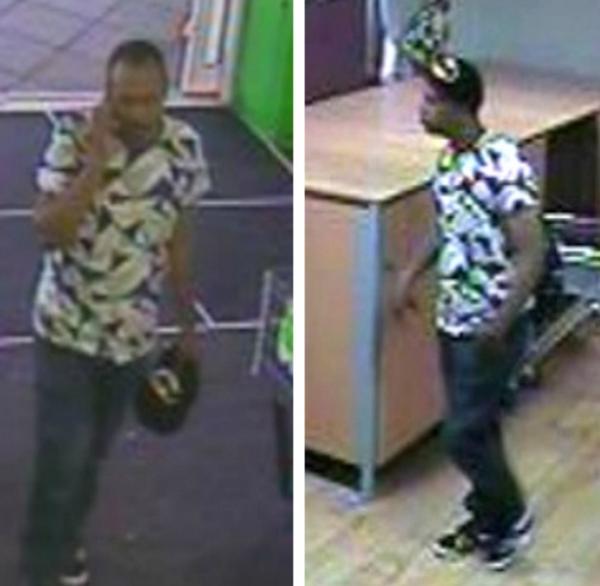 Solihull security alert is all over. Army bomb disposal experts identified the item as a WWII Luftwaffe incendiary bomb. Now taken away.
– West Midlands Police
Police have confirmed the device which caused the evacuation at Touchwood shopping centre in Solihull was a Luftwaffe incendiary bomb.
Army bomb disposal experts arrived at Solihull police station this afternoon and removed the World War Two weapon.
Solihull Council have announced on Twitter that both the Touchwood and John Lewis car parks are now open to the public again after the incident.
Temporary closure of Touchwood and John Lewis car parks due to incident at Touchwood – please follow signs to alternative car parks
Touchwood shopping centre in Solihull was evacuated after an unexploded grenade was brought into the police station.
The grenade was found by a resident when clearing out a shed and is believed to be from the Second World War.
The police station has been evacuated as a precaution until bomb disposal teams arrive to assess the device.
Touchwood was originally included in the cordon but on further review and advice from explosive experts, the centre has now be re-opened.
Load more updates