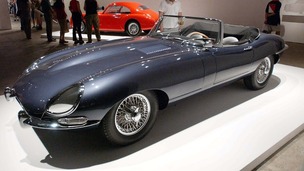 Founded in 1922 as the Swallow Sidecar Company, Jaguar Land Rover Limited has become one of Britain's most enduring brands.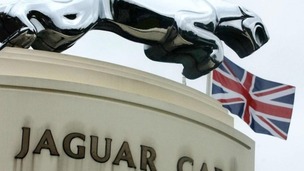 Jaguar Land Rover says it's creating 1,700 new jobs and investing another £1.5bn into its factory at Solihull.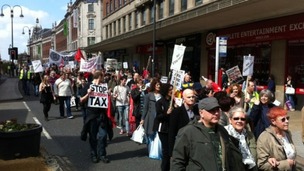 A woman from Solihull has taken her own life, leaving a note for her son blaming the Government for her actions.
Live updates
Police to auction fraud's hoard
Property with an estimated worth of £675,000 is being auctioned by police this week after it was seized from a conman in Solihull.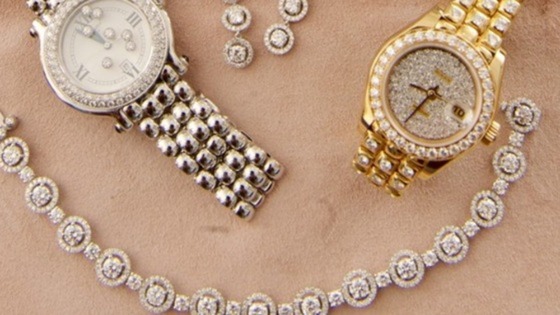 Tommy Scragg avoided paying more than £26m in tax. He was jailed in March 2011 for 17 years - one of the longest sentences ever for fraud.
Police to auction fraud's hoard
Jewellery and sporting memorabilia worth more than half-a-million pounds, which was seized from the home of a Solihull conman, are to be sold by police at auction.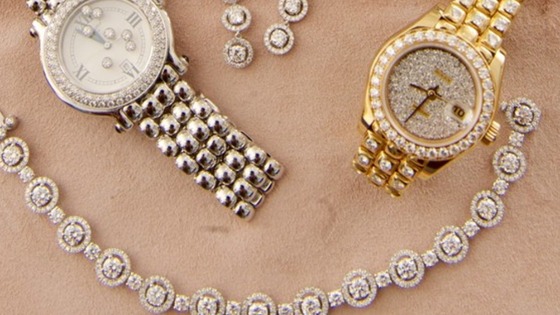 Diamond watches, gold cufflinks and ladies jewellery are amongst the hoard of valuables which belonged to Thomas 'Tommy' Scragg, who was jailed in July 2012 for a multi-million pound tax fraud.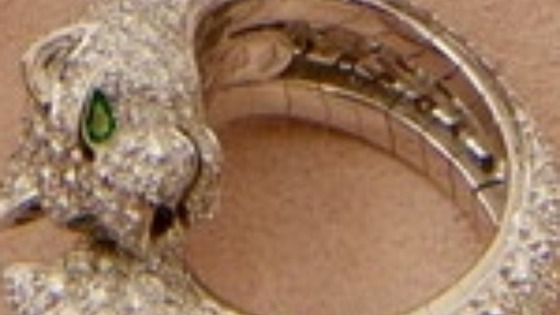 The bulk of the 57-year-old's property consisted of around 70 football and boxing collectables, including a pair of boots worn by Wayne Rooney in the 2007 FA Cup Final and a signed pair of Muhammed Ali's boxing shorts.
The items, valued at around £675,000, have sat in West Midlands Police storerooms since 2008 when they were seized from Scragg's country house following a raid by detectives from the force's Serious and Organised Crime Unit.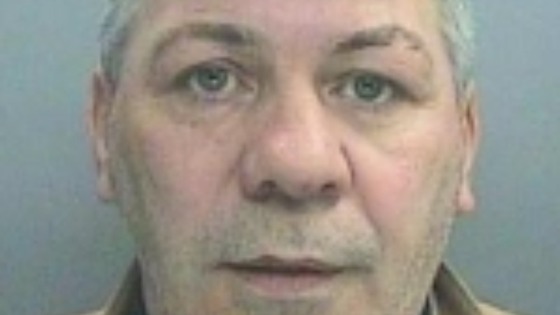 Scragg is currently serving one of the longest sentences in British criminal history for fraud after being jailed for 17 years following three separate criminal convictions, the latest of which was in March 2011.
His Wolverhampton-based business, Moya Payroll, managed staff wages for several construction industry companies but he used the company as a front to steal over £26m in tax over a five year period between 2002 and 2007.
Another investigation by West Midlands Police uncovered a further £8m of stolen PAYE tax in a 10-month period from April 2007 to February 2008.
Advertisement
Police updates
A brazen burglar who raided the home of a sleeping pensioner - and then used her own phone to call a cab and escape with his haul - has been jailed.
Georgio Hyde, aged 19, broke in through an unlocked door just before 3am on June 2, and pocketed the 81-year-old woman's mobile phone before taking the TV.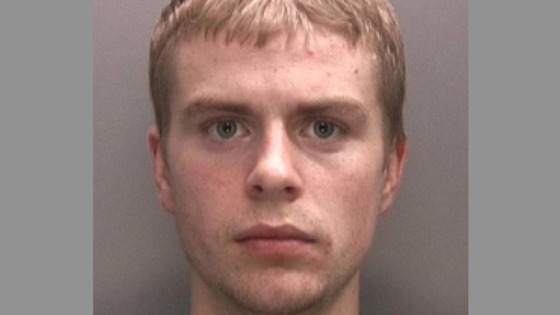 He then used the phone to call a taxi to take him and the stolen TV back to his home in Winchester Drive in Chelmsley Wood, Solihull.
But it was this call which proved his downfall after police examined the stolen phone's history and managed to get a recording of the booking from the taxi firm.
A local officer recognised his voice and, after a four-month manhunt he was arrested.
Hyde was jailed for 876 days at Birmingham Crown Court.
West Midlands based car manufacturers Jaguar Land Rover (JLR) have announced they are looking to take on more female students at their sites at Lode Lane in Solihull and the new i54 business park factory in South Staffordshire.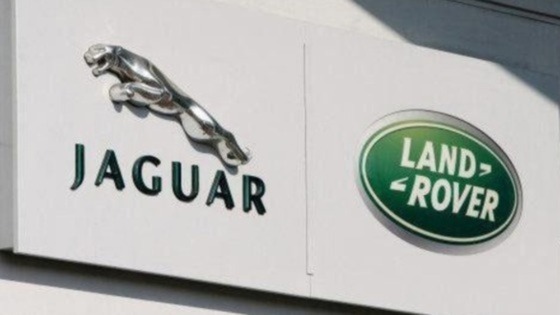 The company launched its 2014 recruitment campaign yesterday and hopes to take on 150 new recruits. They also unveiled a brand new initiative targeted at teenage girls in an effort to inspire more female engineers of the future to get involved.
JLR provide the UK's largest automotive apprenticeship scheme with 500 students across its five sites in the country. However, out of those 500, only 24 are female apprentices.
Commenting on the launch of the new programme, Mike Wright, Executive Director of JLR said: "The Automotive sector is incredibly competitive and never has the challenge and opportunity for engineers in this industry been greater."
"It is therefore critical that Jaguar Land Rover attracts the next generation of engineers and innovators to help."
The new Range Rover Sport, built at Jaguar Land Rover (JLR) in the West Midlands, has set the fastest recorded time for a land vehicle crossing on one of the harshest and most challenging desert environments in the world.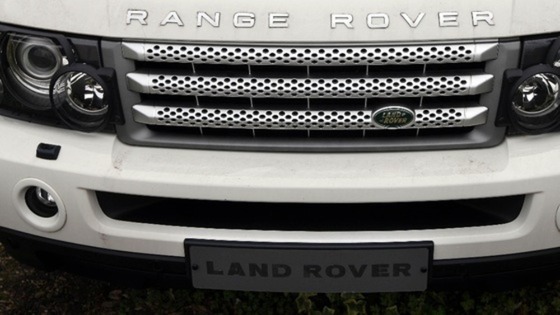 The record, set in Dubai, United Arab Emirates, saw the new model cross a harsh desert known as 'The Empty Quarter' in a fastest recorded time of 10 hours, 22 minutes. The desert is the second largest after the Sahara and known for temperatures exceeding 50 degrees Celsius.
The time was set by a standard production new Range Rover Sport with a 5.0 litre supercharged V8 petrol engine, running standard tyres. The only modification to the vehicle coming out of the JLR site at Lode Lane in Solihull was the fitment of an underbody protection plate.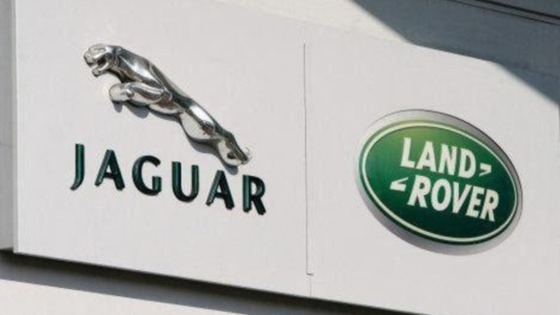 The challenge is the second that the new Range Rover Sport has completed in recent months, following its record hill climb for a production SUV at Pikes Peak in America in June.
In September, the luxury car maker revealed a £1.5billion investment into its plant at Solihull, creating 1,700 new jobs.
And earlier this year, the company also announced it would be increasing its investment into its new factory at the i54 business park in South Staffordshire to £500million, employing a total of 1,300 people.
Thieves steal gems worth £60k
A couple say they've been left devastated after raiders stole jewellery worth £60,000 from their home in Solihull.
During the burglary CCTV caught two men forcing their way into the house when they made off with engagement and wedding rings and jewel encrusted watches.
The couple are now offering a £5,000 reward to anyone who can return the items. Chris Halpin reports.
Advertisement
Thieves steal gems worth £60k
Detective Constable Mark Delaney from Solihull CID is investigating the theft of jewellery worth £60,000 from a house in the town on Saturday October 26.
He's urging anyone who might know the whereabouts of the items to contact him or his team.
Anyone with information is urged to contact Crimestoppers on 0800 555 111.
Pictures: See some of the items which went missing in the burglary
Thieves steal gems worth £60k
A woman who had £60,000 of jewellery stolen from her home in Solihull has described the moment she realised her prized possessions were missing.
Two men broke into Lisa Wilson's home on Warwick Road while she was out on Saturday October 26.
She had been to visit her parents with her 16-year-old son who has recently come out of hospital.
Police are appealing for anyone who has information about the thefts to contact them or call Crimestoppers.
Thieves steal gems worth £60k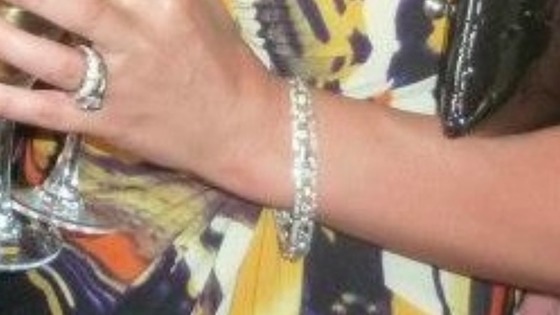 These pictures show some of the items of jewellery worth a total of £60,000 which were stolen from a house in Solihull on Saturday October 26.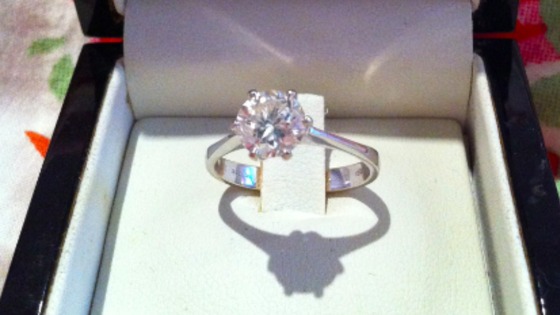 The owners are now pleading with anyone for information to come forward, and are offering a £5,000 reward.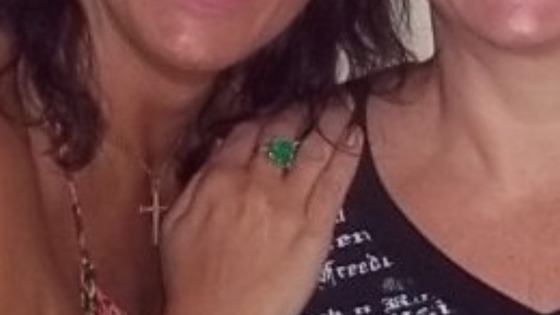 Thieves steal gems worth £60k
A couple who had jewellery worth £60,000 stolen from their home in Solihull are offering a £5,000 reward for its return.
Lisa & Martin Wilson's home on Warwick Road was broken into on Saturday October 26th shortly after 10.00pm.
Rings with precious gemstones and a diamond encrusted watch were stolen, all of which were uninsured.
Martin says the loss of the jewellery, some of which were family heirlooms, has been devastating for his wife and their two teenage children.
Load more updates
Back to top