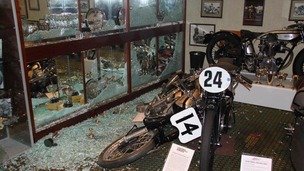 Irreplaceable trophies and displays stolen from the National Motorcycle Museum in Solihull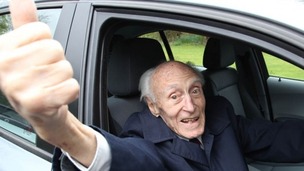 With more than 200 British drivers over the age 100, a new ITV documentary will look at why and how they still get behind the wheel.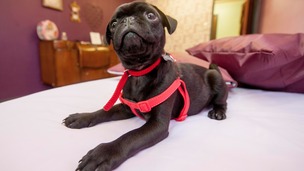 A new kind of B&B has opened in Solihull called 'In The Dog House'...
Live updates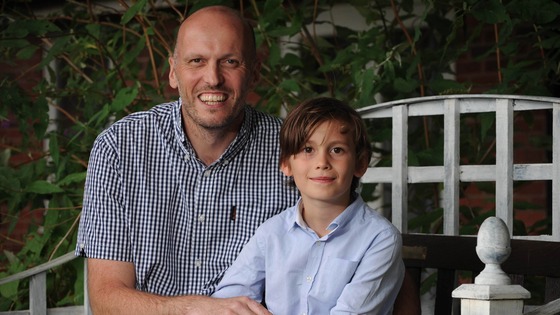 A family from Solihull say they still feel "very blessed" despite a father and his young son being diagnosed with brain tumours just months apart.
Joshua Gebruers, 7, was diagnosed in January with Arteriovenous Malformation (AVM), a tumour in the brain which puts sufferers at high risk of stroke.
After Joshua started radiotherapy his dad Pete, 42, was then diagnosed with his own cancerous brain tumour. He's been a life expectancy of 14 months to two years.
Joshua's mother Lucy Gebruers, 38, said: "When Joshua was diagnosed I thought my world had fallen apart."
"I am exhausted but you have to do what you have to do. If I can keep us in this house by doing three jobs, I'll do three jobs. If I have to do four, I have to do four."
– Lucy Gebruers, Joshua's mother

Both Joshua and Pete are now undergoing radiotherapy, while the former pilot is also having chemotherapy.

"It probably sounds crazy but it could be so much worse,'' she said.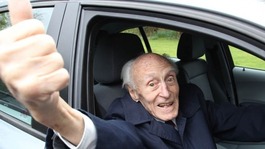 With more than 200 British drivers over the age 100, a new ITV documentary will look at why and how they still get behind the wheel.
Read the full story
Advertisement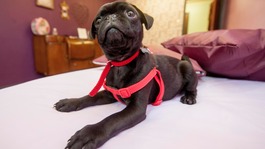 Inquest finds woman killed herself after being stressed due to 'bedroom tax'
The brother of a woman from Solihull who killed herself and left a note behind saying it was because of the so-called 'bedroom tax', has defended the housing policy.
Kevin Owens said it may have just been the excuse to kill herself that she had been looking for.
An inquest ruled today that Doreen Bottrill killed herself after becoming stressed about moving house, as she didn't want to pay the subsidy for having a spare room.
But the coroner's court also heard she had tried to commit suicide before, and had a history of depression.
Read: Solihull woman killed herself after 'bedroom tax' worry
Inquest finds woman killed herself after being stressed due to 'bedroom tax'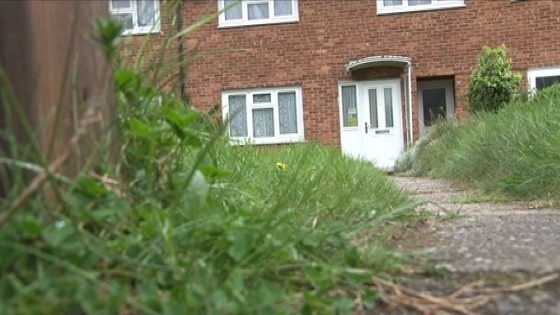 An inquest has found that a woman from Solihull killed herself after becoming anxious and stressed about moving out of her house because of the so-called 'bedroom tax'.
52-year-old Doreen Bottrill, who was also known as Stephanie, climbed over a safety barrier and walked out in front of a lorry on the M6 motorway on 4 May 2013.
The coroner recorded a conclusion of suicide over her death, saying:
Given the evidence of notes left of her intention, I am satisfied she intended to take her own life.
– Zafar Siddique, Area coroner for Birmingham and Solihull

The inquest heard a statement from Ms Bottrill's GP, Dr Bindu Nair, who said Ms Bottrill saw her on the day before her death, and she had been "clear headed" and given a frank account of her history of anxiety.
She informed me she had called her children in the early hours of May 3 2013, saying she couldn't cope with the stress and wanted to end it all, and had written a note planning to jump off a bridge.

She expressed unhappiness at being pushed by the housing department to make a decision in half an hour, in reference to being made to move into a smaller property.
– Dr Bindu Nair's statement to coroner

Last year, Ms Bottrill's son claimed she had left a note blaming the Government for her death, due to the extra £20 per week she would have to pay due to the 'bedroom tax'.

Under these rules, residents have to pay a subsidy for spare rooms, or move into a smaller house.

Solihull Metropolitan Borough Council said Ms Bottrill was not forced to move from her house, adding she would have received financial help to stay, and she had been offered 11 alternative houses and chosen two to decide on.

Dr Nair added in the statement to the coroner that Ms Bottrill was "happy to move but it was the way in which she was forced to make a decision" which had caused her "considerable anxiety and stress".

The inquest also heard that Ms Bottrill, of Meriden Drive, Kingshurst in Solihull, had a history of stress and depression since 1993, including previous attempts to kill herself.

A police investigation into the crash last May concluded there was nothing the lorry driver could have done to avoiding hitting Ms Bottrill.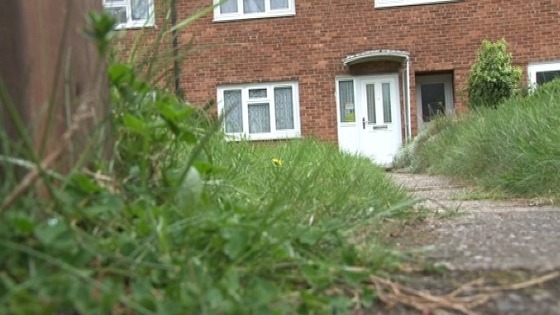 An inquest is due to get underway today into the death of a mother from Solihull.
Stephanie Bottrill died in May last year when she was struck by a lorry on the M6, after reportedly leaving a note for her family blaming the Government for her death.
She had said she was worried about how she was going to be able to afford the extra £20-a-week payments for the so-called 'bedroom tax'.
Advertisement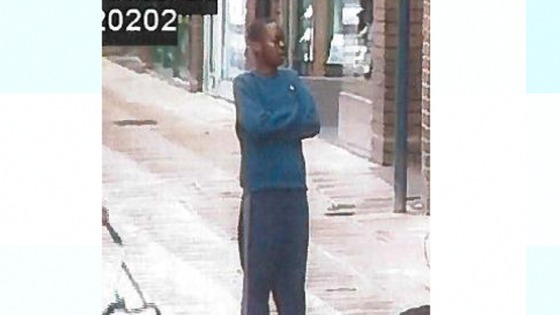 Police have released a CCTV image of a boy suspected of threatening a teenager with a knife over a bottle of pop in Solihull town centre.
The 14-year-old boy was in Manor Square at around 7pm on 6 July when he was approached by two boys demanding his half-drunk bottle of Coca Cola.
When he refused, the victim was threatened with a knife and forced to hand over the bottle.
Police have arrested one boy on suspicion of the offence but still want to another in connection with the incident.
Investigating officer Det Con Tom Finch, said:
This was a potentially nasty incident involving a knife which left the young victim very shaken.

It is vital that we speak to this person as soon as possible - if you know him, please do the right thing and call us with the information on 101.
Anger as thief steals 51 roses from grave left by grieving widower
A suspected grave thief wanted for stealing 51 red roses has been caught on CCTV.
The flowers had left by a grieving husband just one day after he laid his wife to rest - one for each year they had spent together.
Security footage from the Robin Hood Cemetery in Solihull shows a woman walking through the gardens, before stopping and picking up the armful of roses Maurice Powell had left for his wife Sandra.
Read: Widower angered after thief steals flower bouquet laid at cemetery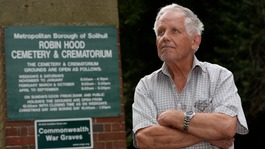 A widower from Birmingham says he's angry after a thief stole flowers he left for his late wife - just a day after her funeral.
Read the full story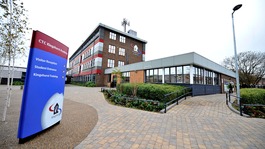 A teacher in Solihull has been banned from the classroom for life after 4 separate incidents of violence against students.
Read the full story
Load more updates
Back to top