The trophies stolen by thieves at The National Motorcycle Museum in Solihull are worth tens of thousands of pounds, according to the museum's director.
James Ewing told ITV News that some of the silver plates and trophies that were taken in a burglary last night date back to the 1920s.
"They clearly targeted the trophies to melt them down, but the cash value for that would be very little compared to the enormous historical value. In that sense, the trophies are priceless."
– James Ewing, Director of the National Motorcycle Museum
Irreplaceable trophies and displays stolen from the National Motorcycle Museum in Solihull
Read the full story ›
Advertisement
The world's oldest wing walker is preparing for his latest attempt in Bournemouth later.
Solihull's Tom Lackey, 94, first took on a charity wing walk over a decade ago after the death of his wife.
He's raised more than a million pounds for various causes.
We need to identify this man after a supermarket guard was bitten when trying to stop a shoplifter. Call now on 101 http://t.co/MacdMBnTe6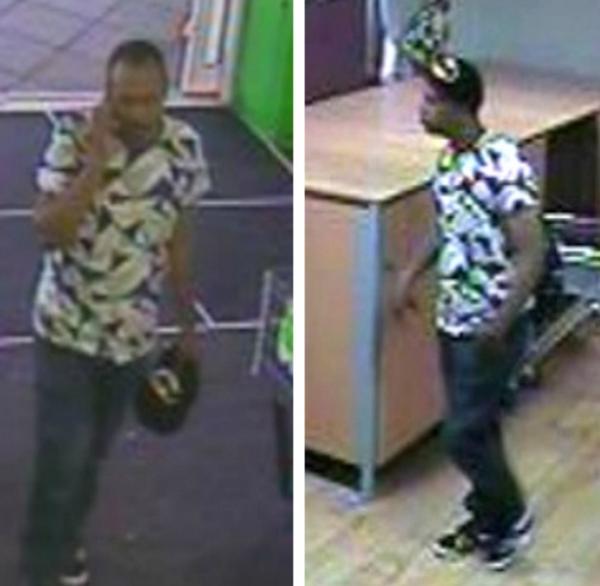 Solihull security alert is all over. Army bomb disposal experts identified the item as a WWII Luftwaffe incendiary bomb. Now taken away.
– West Midlands Police
Police have confirmed the device which caused the evacuation at Touchwood shopping centre in Solihull was a Luftwaffe incendiary bomb.
Army bomb disposal experts arrived at Solihull police station this afternoon and removed the World War Two weapon.
Solihull Council have announced on Twitter that both the Touchwood and John Lewis car parks are now open to the public again after the incident.
Temporary closure of Touchwood and John Lewis car parks due to incident at Touchwood – please follow signs to alternative car parks
Touchwood shopping centre in Solihull was evacuated after an unexploded grenade was brought into the police station.
The grenade was found by a resident when clearing out a shed and is believed to be from the Second World War.
The police station has been evacuated as a precaution until bomb disposal teams arrive to assess the device.
Touchwood was originally included in the cordon but on further review and advice from explosive experts, the centre has now be re-opened.
Advertisement
Selectors choosing the 6,000 volunteers who will help out during the Rugby World Cup in England next year are in Solihull speaking to people who want to be part of it.
The volunteers who get selected by England Rugby 2015 following the try-outs will be part of 'The Pack'.
The process at Solihull College involves finding out more about the Rugby World Cup, and even a one-to-one interview.
The exhibition space has a history section, interactivity, a motivational video for would-be volunteers, and a real-life changing room to try kit on for size - where people can smell 'heat spray' scent.
The Red Arrows flew over the West Midlands today, and this spectacular footage was sent in by viewer, Sue Garbutt, who was in Elmdon Park in Solihull this afternoon.
Police are continuing to question a 19-year-old man on suspicion of causing death by dangerous driving after a crash near Solihull.
A man died and a child was seriously injured when two cars collided on Bills Lane in Shirley yesterday afternoon.
A family from Solihull say they still feel "very blessed" despite a father and his young son being diagnosed with brain tumours just months apart.
Joshua Gebruers, 7, was diagnosed in January with Arteriovenous Malformation (AVM), a tumour in the brain which puts sufferers at high risk of stroke.
After Joshua started radiotherapy his dad Pete, 42, was then diagnosed with his own cancerous brain tumour. He's been a life expectancy of 14 months to two years.
Joshua's mother Lucy Gebruers, 38, said: "When Joshua was diagnosed I thought my world had fallen apart."
"I am exhausted but you have to do what you have to do. If I can keep us in this house by doing three jobs, I'll do three jobs. If I have to do four, I have to do four."
– Lucy Gebruers, Joshua's mother
Both Joshua and Pete are now undergoing radiotherapy, while the former pilot is also having chemotherapy.
"It probably sounds crazy but it could be so much worse,'' she said.
Load more updates