A suspected grave thief wanted for stealing 51 red roses has been caught on CCTV.
The flowers had left by a grieving husband just one day after he laid his wife to rest - one for each year they had spent together.
Security footage from the Robin Hood Cemetery in Solihull shows a woman walking through the gardens, before stopping and picking up the armful of roses Maurice Powell had left for his wife Sandra.
A widower from Birmingham says he's angry after a thief stole flowers he left for his late wife - just a day after her funeral.
Read the full story ›
Advertisement
A teacher in Solihull has been banned from the classroom for life after 4 separate incidents of violence against students.
Read the full story ›
Chelmsley Road in Solihull is closed in both directions after a crash between a car and a bus.
We are currently in attendance at an RTC Chelmsley road Solihull. The road is closed in both directions, please avoid http://t.co/1g0MuaN6aQ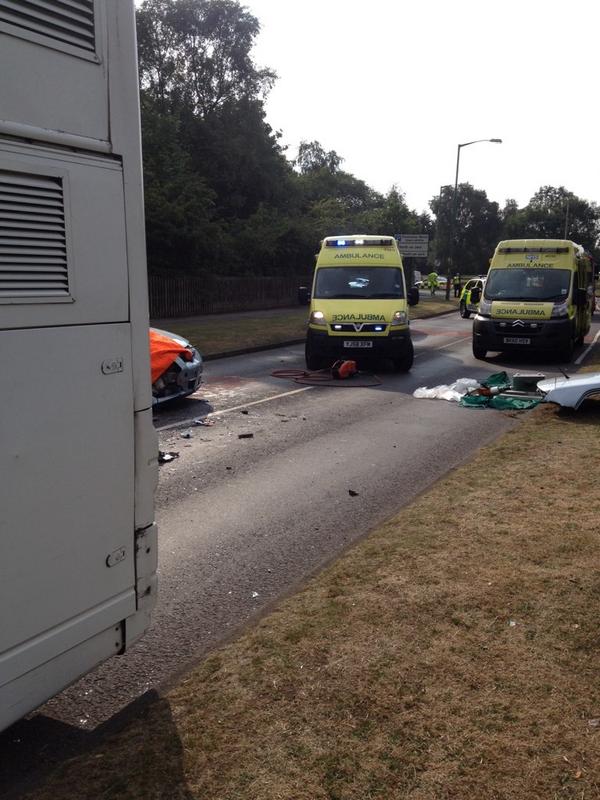 1 person has been extricated from this car and we are attending to the driver of a Bus. Please drive safely #rtb http://t.co/m5xO0x8X23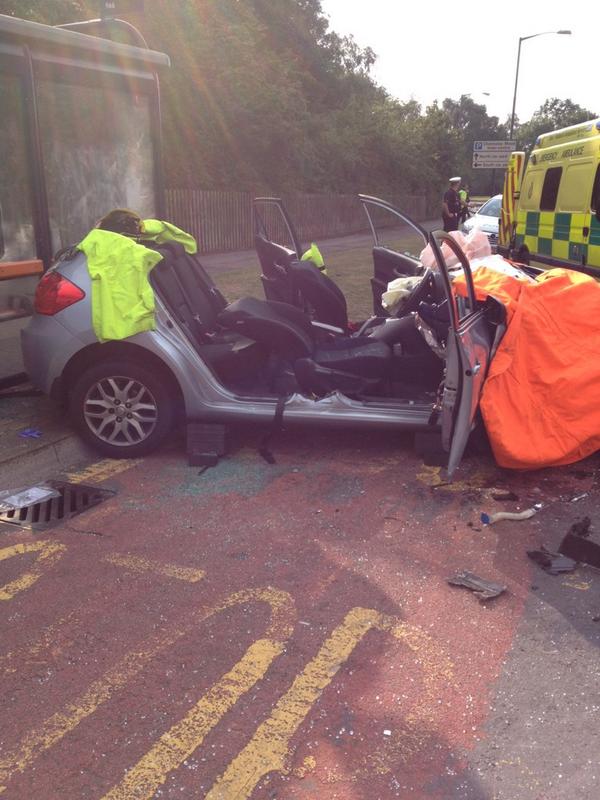 Housing charity Shelter uncovered several areas of England where the number of adult children living with their mum and dad is much higher than other parts of the country.
Castle Point in Essex where 45% of working 20- to 34-year-olds live with their parents.
Knowsley in Merseyside where the figure is 42%.
Solihull 38% of young working adults still live in the home they grew up in.
An appeal to find matching bone marrow for a woman from Solihull who is fighting blood cancer has led to a ten-fold increase in Asian donors in the Birmingham area - but she still needs to find a match.
Riya Dandekar, who is 21, has a rare form of blood cancer called Anaplastic Lymphoma, and has been told her best chance of survival is a bone marrow transplant.
But the Anthony Nolan charity, which runs the bone marrow register, says Asian people are underrepresented on it, and despite the surge in donors, Riya still doesn't have a match.
Visit the Anthony Nolan website for information on how to sign up to the register.
Advertisement
The police watchdog has chosen not to launch an inquiry into the circumstances of a suspected double murder in Solihull which occurred shortly after officers left the scene.
The Independent Police Complaints Commission (IPCC) said the deaths of Pin Chang, 58, and his 50-year-old wife Quoi, would now be subject to a local conduct investigation by West Midlands Police.
The couple were found with fatal stab wounds at their home in Hermitage Road on July 7th around 45 minutes after police had left the property at 4.48am.
Officers from West Midlands Police were initially called to the address at 3.56am by the ambulance service and received a further call from a resident at 5.17am.
A 23-year-old man arrested on suspicion of murder after police returned to the semi-detached house has yet to be questioned and remains under police guard in hospital.
If further concerns arise during the course of the local investigation that might merit this decision being reconsidered, the matter can, and should, be referred to us again.
– Independent Police Complaints Commission spokesperson
The matter was referred to the IPCC, who have now referred this back to the force to investigate as a local investigation.
– West Midlands Police spokesperson
The way West Midlands Police handled a double stabbing in Solihull last week has been referred to the IPCC.
Read the full story ›
Unipart Automotive has today denied it's going into administration. A spokesman for the company said: "we have no intention of doing so."
They made the statement after filing a notice of intent to appoint KPMG as administrators.
The move can give firms some protection in law during difficult trading conditions.
Unipart Automotive is based in Solihull and has 170 branches around the country selling spare parts for cars. It employs 1600 people.
A spokesman for the company said they had turned the business around and were within touching distance of going into profit. Under the previous owners, he said, the business had been loss making.
He said the firm is talking to three investors about putting more cash into the business
Load more updates