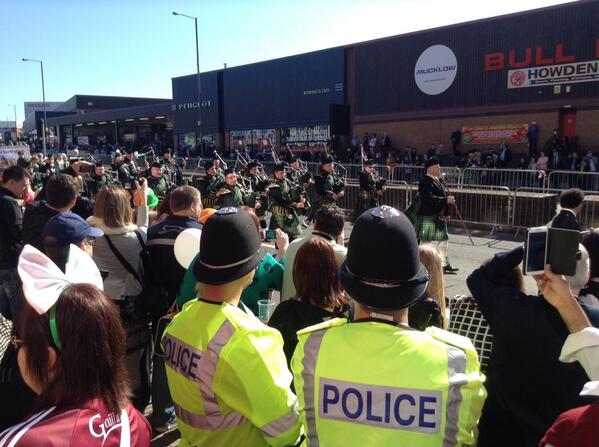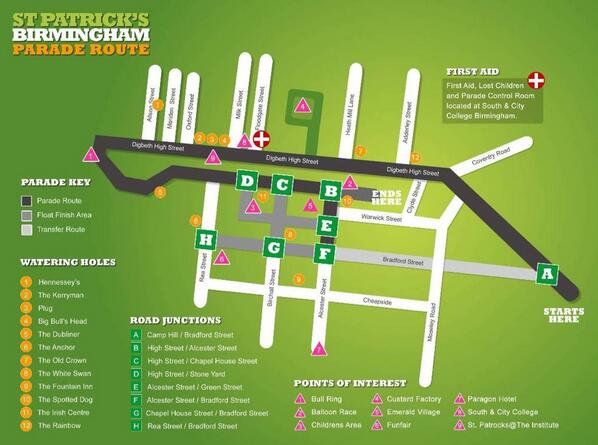 Advertisement
Rugby fans are celebrating a better-than-usual St Patrick's Day as Ireland won the Six Nations yesterday.
Thousands of people have turned out in Birmingham for the city's St Patrick's Day celebrations. Around 80,000 people are expected to be at the event which is one of the biggest in the world.
A confetti blast will start the UK's largest St Patrick's Day Parade at 12pm today in Birmingham.
The theme this year is Irish Myths and Legends. There will be seven marching bands for the parade which normally attracts around 80,000 visitors.
The parade will start in Digbeth High Street at 12pm and will head towards St Martin's Lane.
Final preparations are underway as organisers of the annual St Patrick's Day Festival put together a packed programme of music, entertainment - and of course, the Parade.
With this year's theme being Irish myths and legends, the Parade will be led by Olliphoist, an Irish dragon who fled the country in fear after St Patrick had banished all the snakes.
Olliphoist will be followed by six marching bands, a VIP bus carrying the Lord Mayor and Lady Mayoress, numerous floats, vintage cars, and various other groups - including children from a local primary school who will be depicting the tale of the Children of Lir.
Advertisement
Preparations have begun across Birmingham ready for the traditional St Patrick's Day celebrations at the weekend.
The festival peaks with the annual parade on Sunday.
The Library of Birmingham has already confirmed it will be 'going green' for the occasion.
As this photo shows, we are in the process of re-opening Digbeth High Street for ingoing and outgoing traffic. http://t.co/dCfdYTijFm
TRAFFIC ALERT - Digbeth High Street has now fully re-opened to traffic heading both in and out of the city. #StPatricksDay.
Load more updates