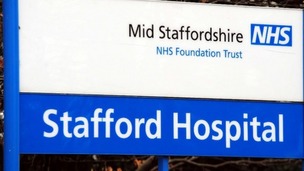 A look at the key events and players in the Stafford Hospital story.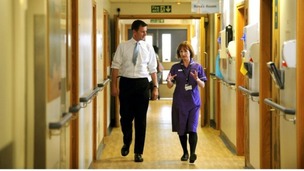 The Health Secretary Jeremy Hunt has outlined the Government's plans to implement the recommendations of the Francis report.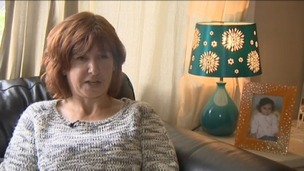 A mother who suffered life-changing injuries after giving birth at Stafford Hospital has received a six-figure payout.
Live updates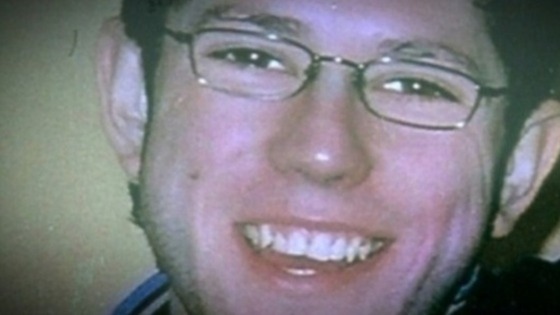 The parents of a man from Leicestershire who died after he was misdiagnosed by hospital staff should find out today when the inquest into his death will resume.
John Moore-Robinson was treated in the A and E department at Stafford Hospital in April 2006 after a mountain biking accident.
The inquest was halted when it emerged there were witnesses that had not been called by the hospital to give evidence.
Read: Second inquest granted into death of man at Stafford Hospital
Patient safety to be assessed at Stafford Hospital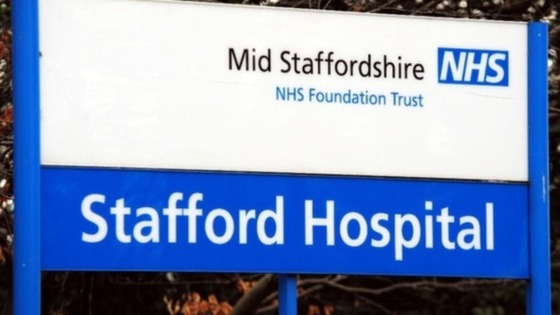 Health inspectors will be assessing the safety of patients at Stafford Hospital later because of staff shortages.
The special administrators running the Hospital Trust say recruiting and keeping staff has become a "significant challenge".
They've asked the Care Quality Commission to review patient safety.
Advertisement
How well is your local hospital doing?
National
Health Secretary Jeremy Hunt has told ITV News he is "very proud" that NHS hospitals are now publishing staffing levels in every ward on a monthly basis.
A new web page allows patients to hold their local hospital to account by looking at performance indicators.
The measure also means from next year patients will be able to compare staffing levels at different hospitals.
Mr Hunt said publishing more safety data was an "absolutely critical learning point" for the health service following the scandal involving Mid Staffordshire NHS Trust.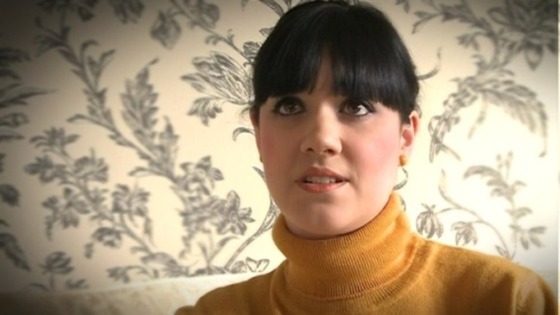 Helene Donnelly, the nurse who blew the whistle on the abuse of patients at Stafford Hospital is being made an officer of the Order of the British Empire (OBE) at Buckingham Palace tomorrow.
It is in recognition of her work supporting NHS staff to raise concerns and improve care for patients.
She is now the Staffordshire and Stoke on Trent Partnership NHS Trust's first Ambassador for Cultural Change. The idea is that she works to encourage staff to raise their concerns at a senior level.
On hearing of her OBE she said: "My first reaction was disbelief really, I thought why me? I suppose I don't feel I've really done anything that remarkable.
I'm absolutely delighted and really this honour is a recognition for everyone who is trying to genuinely raise concerns and build a more open and honest culture within the health service.
I'm really looking forward to the ceremony and am tremendously honoured."
Second Inquest into Leicestershire man's death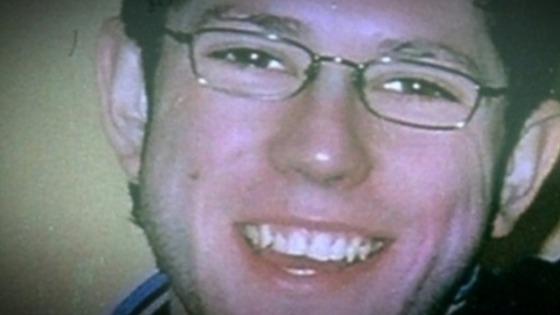 A second inquest into the death of a man who was misdiagnosed by hospital staff will be held in Leicester today.
John Moore-Robinson, from Coalville, died eight years ago after medics at Stafford Hospital failed to diagnose a ruptured spleen.
They thought his ribs were bruised and sent him home, the 20-year-old died hours later.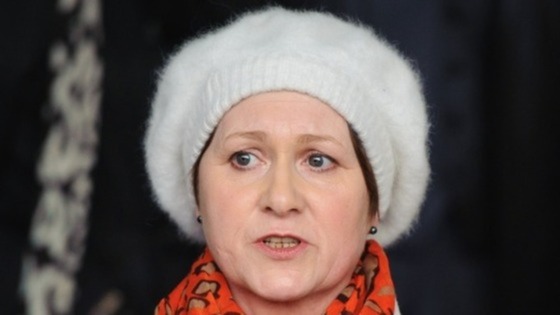 NHS whistle-blower Julie Bailey who worked to expose the maltreatment of patients at Stafford hospital will be honoured by the Queen and made a CBE.
Ms Bailey founded the campaign group Cure The NHS after being appalled by the care given to her mother at the hospital before she died.
Investigations revealed poor care may have led to the deaths of hundreds of patients.
Advertisement
Hunt: Mid Staffs scandal 'a turning point like Chernobyl'
National
Jeremy Hunt has compared the Mid Staffs scandal to Chernobyl and the Bhopal gas disaster in an interview with ITV News Political Correspondent Libby Wiener.
The Health Secretary said the accidents - both of which killed thousands and left many more injured - were "turning points" for their industries.
He said he hoped Mid Staffs would mark a similar change in the NHS.
Asked if similar negligence extended across the system, Mr Hunt said front-line staff have warned that "Mid Staffs wasn't just something that happened in one hospital".
Hunt: Mid Staffs scandal 'a turning point like Chernobyl'
National
NHS patients are best protected when wards have the right number of staff working, the Royal College of Midwives (RCM) has warned.
Cathy Warwick, chief executive of the Royal College of midwives, initially praised Jeremy Hunt's plans to make the NHS safer, but raised concerns over low staff numbers and lack of protection for whistleblowers.
I worry that I have heard this before from Governments without any real progress being made.

Safety is about having the right numbers of staff and high-performing teams working together to deliver the best care, and this is crucial if we are to deliver safe maternity care.

Safety also needs NHS staff being treated properly with trusts promoting open, honest and caring cultures if they are to get the best out of them; you can only have candour if staff feel their concerns will be listened to, they are treated with compassion and that they will be given the support they need.
– Cathy Warwick
Hunt: Mid Staffs scandal 'a turning point like Chernobyl'
National
The Mid-Staffs scandal, in which appalling conditions lead to hundreds of patients dying prematurely, should be "a turning point" in NHS culture, Jeremy Hunt has said.
In a speech at the Virginia Mason Hospital in Seattle, the Health Secretary outlined plans to create a "more open, compassionate and transparent culture" in the health service.
It is my clear ambition that the NHS should become the safest healthcare system anywhere in the world.

I want the tragic events of Mid Staffs to become a turning point in the creation of a more open, compassionate and transparent culture within the NHS.

We now have a once-in-a-generation opportunity to save lives and prevent avoidable harm - which will empower staff and save money that can be reinvested in patient care.

Hospitals are already 'signing up to safety' as part of this new movement - and I hope all NHS organisations will soon join them.
– Jeremy Hunt
Hunt: Mid Staffs scandal 'a turning point like Chernobyl'
National
The point at which hospitals have to tell a patient they have been harmed will be reviewed by the Government as part of an updated "duty of candour" for the NHS, the Health Secretary has announced.
Read: Scandal-hit Stafford Hospital trust is dissolved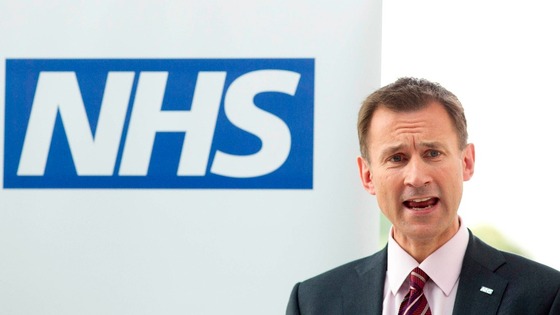 Read: Nursing cutbacks 'linked to rise in patient death rates'
Speaking at the Virginia Mason Hospital in Seattle, Jeremy Hunt outlined plans to revise the legal threshold at which hospitals have to inform patients and suggested those at the lower end of the scale would not be told.
The Government caused outrage last November when it said the duty of candour should mean patients and families are only told of harm if it results in death or severe disability.
However, in his speech, Mr Hunt outlined plans aimed at reducing the £1.3 billion the NHS annually spends on litigation and saving 6,000 lives over the next three years.
He said NHS organisations will be invited to "sign up to safety" and set out publicly their ambitious plans for reducing avoidable harm, such as medication errors, blood clots and bed sores.
Load more updates
Back to top