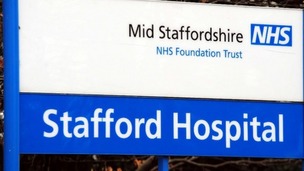 A look at the key events and players in the Stafford Hospital story.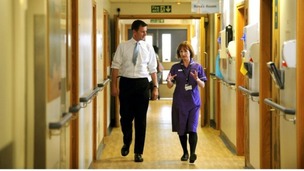 The Health Secretary Jeremy Hunt has outlined the Government's plans to implement the recommendations of the Francis report.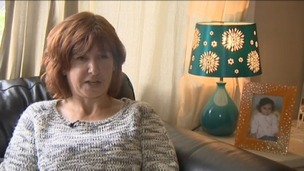 A mother who suffered life-changing injuries after giving birth at Stafford Hospital has received a six-figure payout.
Live updates
Hunt: Mid Staffs scandal 'a turning point like Chernobyl'
National
NHS patients are best protected when wards have the right number of staff working, the Royal College of Midwives (RCM) has warned.
Cathy Warwick, chief executive of the Royal College of midwives, initially praised Jeremy Hunt's plans to make the NHS safer, but raised concerns over low staff numbers and lack of protection for whistleblowers.
I worry that I have heard this before from Governments without any real progress being made.

Safety is about having the right numbers of staff and high-performing teams working together to deliver the best care, and this is crucial if we are to deliver safe maternity care.

Safety also needs NHS staff being treated properly with trusts promoting open, honest and caring cultures if they are to get the best out of them; you can only have candour if staff feel their concerns will be listened to, they are treated with compassion and that they will be given the support they need.
– Cathy Warwick
Hunt: Mid Staffs scandal 'a turning point like Chernobyl'
National
The Mid-Staffs scandal, in which appalling conditions lead to hundreds of patients dying prematurely, should be "a turning point" in NHS culture, Jeremy Hunt has said.
In a speech at the Virginia Mason Hospital in Seattle, the Health Secretary outlined plans to create a "more open, compassionate and transparent culture" in the health service.
It is my clear ambition that the NHS should become the safest healthcare system anywhere in the world.

I want the tragic events of Mid Staffs to become a turning point in the creation of a more open, compassionate and transparent culture within the NHS.

We now have a once-in-a-generation opportunity to save lives and prevent avoidable harm - which will empower staff and save money that can be reinvested in patient care.

Hospitals are already 'signing up to safety' as part of this new movement - and I hope all NHS organisations will soon join them.
– Jeremy Hunt
Advertisement
Hunt: Mid Staffs scandal 'a turning point like Chernobyl'
National
The point at which hospitals have to tell a patient they have been harmed will be reviewed by the Government as part of an updated "duty of candour" for the NHS, the Health Secretary has announced.
Read: Scandal-hit Stafford Hospital trust is dissolved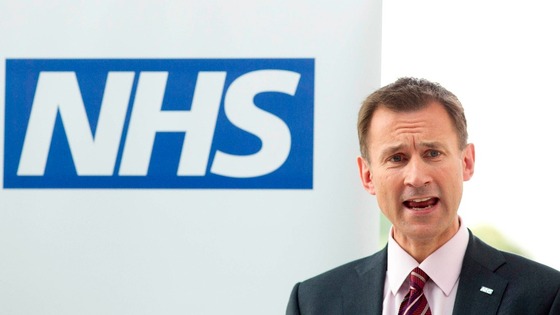 Read: Nursing cutbacks 'linked to rise in patient death rates'
Speaking at the Virginia Mason Hospital in Seattle, Jeremy Hunt outlined plans to revise the legal threshold at which hospitals have to inform patients and suggested those at the lower end of the scale would not be told.
The Government caused outrage last November when it said the duty of candour should mean patients and families are only told of harm if it results in death or severe disability.
However, in his speech, Mr Hunt outlined plans aimed at reducing the £1.3 billion the NHS annually spends on litigation and saving 6,000 lives over the next three years.
He said NHS organisations will be invited to "sign up to safety" and set out publicly their ambitious plans for reducing avoidable harm, such as medication errors, blood clots and bed sores.
The man in charge of the NHS in the West Midlands when the Mid-Staffs scandal unfolded has admitted he "bitterly regrets" not speaking to families and patients who were affected.
Sir David Nicholson was chief executive of the West Midlands Strategic Health Authority, which oversaw the Mid-Staffordshire NHS Trust during the period when death rates were unusually high.
He went on to become the chief executive of NHS England - and with his retirement just 27 days away, he today said not talking to campaigners was his "biggest mistake" during 36 years of working in the service.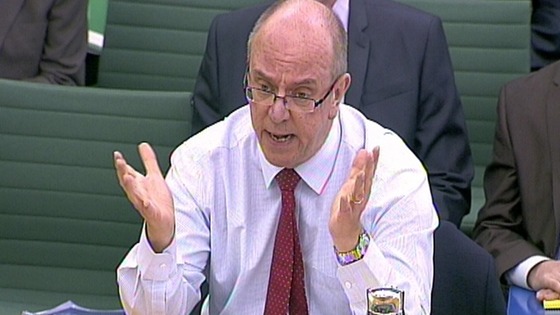 Speaking at a health care conference in Manchester, he said he avoided speaking to those affected so as not to become embroiled in a "media circus".
The biggest and most obvious mistake that I made was when the Health Care Commission reported on Mid Staffordshire and I went to the hospital, and I didn't seek out the patients representatives and the people who were in Cure The NHS.

I didn't do it because I made the wrong call.
At the time Andy Burnham had been out and it had been turned into a media circus, and I judged I didn't want to be involved in a media circus and I was wrong, I was absolutely wrong.
Because one of the things I learned, and I have determinedly done it since then, is that there is no shortcut to understanding and talking to patients and relatives and people.

That was a mistake that I made that I bitterly, bitterly regret.
Scandal-hit Mid Staffordshire NHS Trust to be dissolved
Health campaigners in Stafford are starting the fight to get representation on the board of the new hospital trust, after the Mid Staffordshire NHS trust was dissolved by the Health Secretary yesterday.
The move will see some key health services moved to other hospitals.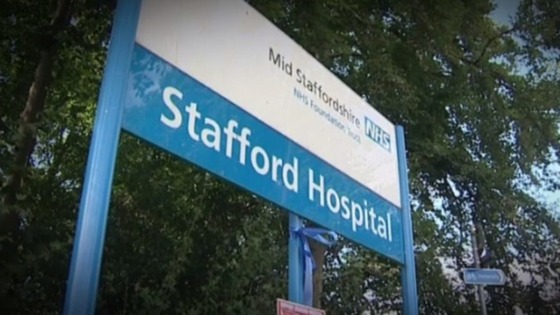 They have also taken heart from the suggestion that consultant led maternity care could remain in the town and see it as "a start" in the battle to retain other services.
Read: Scandal-hit Mid Staffordshire NHS Trust to be dissolved
Scandal-hit Mid Staffordshire NHS Trust to be dissolved
Advertisement
Scandal-hit Mid Staffordshire NHS Trust to be dissolved
Campaigners trying to safeguard services at Stafford Hospital say they are concerned that consultant-led paediatrics will not be reviewed in the way consultant-led maternity services will be and say the full needs of the community "must be met."
"Our community has campaigned tirelessly for both these services on the grounds of safety and feel that the proposed changes, which have not been risk assessed, pose a serious threat to life. We are also still concerned over what level of critical care and 24hr A&E provision will be delivered at Stafford Hospital.
– Support Stafford Hospital

The group say 50,000 people marched to show their support for acute services at Stafford Hospital last April and they gathered more than 56,000 signatures supporting them.

They say they are also concerned over what level of critical care and 24hr A&E provision will be delivered at the hospital.
Looking forward from today, we must ensure that the needs of this community are fully met. It is essential that we have just representation at Board level and local, quality, safe acute services.
– Support Stafford Hospital
Scandal-hit Mid Staffordshire NHS Trust to be dissolved
Philip Atkins, Leader of Staffordshire County Council. Staffordshire County Council said the "terrible suffering" many endured at the hands of the Mid Staffordshire NHS Trust should never be forgotten, but it was now "absolutely crucial" to deliver the best service to people in Staffordshire.
Mr Atkins said: "While we shouldn't ever draw a line under the Francis findings or forget the terrible suffering so many endured, I hope that together with our partners and crucially patients and their families, we can deliver an integrated health and social care service we can all be proud of."
"While this will undoubtedly be a bitter blow for campaigners, it is also an opportunity to show how the county can now lead the way in demonstrating how integrated hospital and community care can be both delivered safely and meet the highest standards.

"The trust as it stood, was both financially and clinically unstable, and as a county council we have always recognised the difficult challenge facing the Trust Special Administrators, and I think they have acknowledged this too.
– Philip Atkins, Leader of Staffordshire County Council

The council leader added there were still "significant concerns" over Staffordshire's "financial fragility" and the wider impact this decision will have. But he said he was pleased the Health Secretary had commended the efforts staff had made to turn around the quality of care at the trust.
Scandal-hit Mid Staffordshire NHS Trust to be dissolved
by Alison Mackenzie Political Correspondent
Stoke North MP Joan Walley has urged the Prime Minister not to forget that University Hospital North Staffordshire will have to be funded to take on extra patients from Stafford in future.
Scandal-hit Mid Staffordshire NHS Trust to be dissolved
Campaigners for Stafford Hospital say they will fight on despite the trust which runs the hospital being dissolved. @itvcentral
Load more updates
Back to top