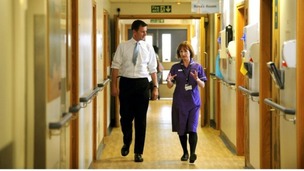 The Health Secretary Jeremy Hunt has outlined the Government's plans to implement the recommendations of the Francis report.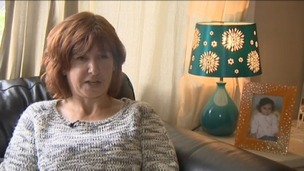 A mother who suffered life-changing injuries after giving birth at Stafford Hospital has received a six-figure payout.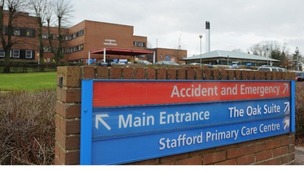 Administrators have made a number of recommendations for Mid Staffordshire NHS Foundation Trust which is to be dissolved.
Live updates
NHS patient safety pledge
National
The Health Secretary Jeremy Hunt will today publish the Government's formal response to the Francis report into the deaths at Stafford Hospital.
Cure the NHS campaigner Julie Bailey, whose mother died at Stafford Hospital in 2007, told Daybreak: "We're looking for five key recommendations that Robert Francis wanted. We believe if [they] are implemented the NHS will be safe for everyone."
"This is a real opportunity for the Secretary of State..we don't want another public inquiry into failings in hospitals."
She went on: "A key recommendation for us is protection for whistleblowers.. working in the NHS and trying to report poor care is really really difficult."
Read: Key recommendations of NHS Mid Staffordshire public inquiry
NHS patient safety pledge
National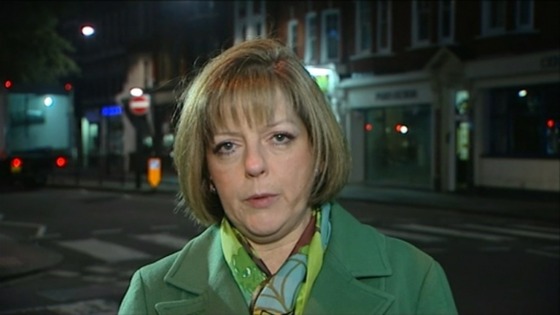 From next April, each hospital trust will have to publish staffing levels on a ward-by-ward basis, in a bid to prevent another care crisis similar to the one at Stafford Hospital.
Chief Nursing Officer Jane Cummings told ITV Daybreak: "The most important thing to do is to use evidence to determine what the staffing levels should be.
"It's actually quite dangerous to to suggest that there must be a particular minimum and what we really need to do is to look at the needs of the patients on a particular ward or service and that will vary.
"We need to use that evidence and professional judgment of experienced senior nurses to make those decisions locally and then having done that to publish it".
Advertisement
NHS patient safety pledge
The government is expected to give its official response to the Francis report, which investigated the high mortality rates at Stafford hospital.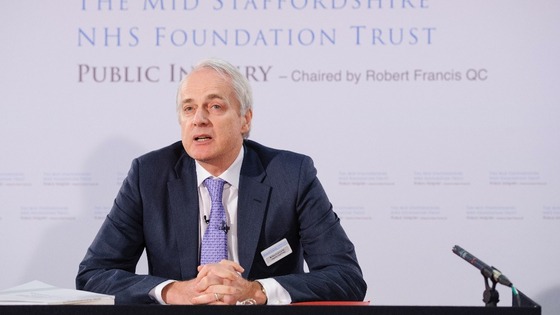 Sir Robert Francis made 290 recommendations in his report, which found the hospital had poor leadership, was too focused on money and targets, and failed to listen to patients.
NHS patient safety pledge
National
The Department of Health said new safe staffing measures would include the following features:
All hospitals will publish staffing levels on a ward-by-ward basis together with the percentage of shifts meeting safe staffing guidelines.
Boards will review the evidence for their staffing numbers in public at least once every six months.
New NHS guidance will set out how local Trusts can work out the right staffing numbers for safe and effective care on their wards and clinical services.
Safety information about every hospital in the country will be published monthly on a publicly accessible website
Five thousand "patient safety fellows" will be trained by NHS England within five years to be "champions, experts, leaders and motivators in patient safety."
Doctors and nurses who mistreat and abuse patients could soon be jailed for up to five years.
David Cameron has said that following the scandal at Stafford Hospital, he will introduce new measures which will mean the 'wilful neglect' of patients will be made a criminal offence.
Hundreds of patients at Stafford died needlessly between 2005 and 2008, because of poor care. The announcement has been welcomed by health campaigners, like Julie Bailey, from the 'Cure the NHS' group.
A former nurse at Stafford Hospital has been given a five-year caution order for exposing patients to danger during her time at the hospital.
Janice Harry was found guilty of misconduct but is still allowed to work as a nurse.
The Nursing and Midwifery Council tribunal panel heard that Ms Harry put patients in danger by not ensuring there were adequate staff on wards between 1998 and 2006.
Advertisement
Stafford nurse guilty of misconduct
A former chief nurse at troubled Stafford Hospital who told a colleague she was a "waste of space" has been found guilty of exposing patients to danger.
Janice Harry failed to make sure there were enough nurses on a number of wards at the hospital including A&E, putting patients at risk, the Nursing and Midwifery Council ruled.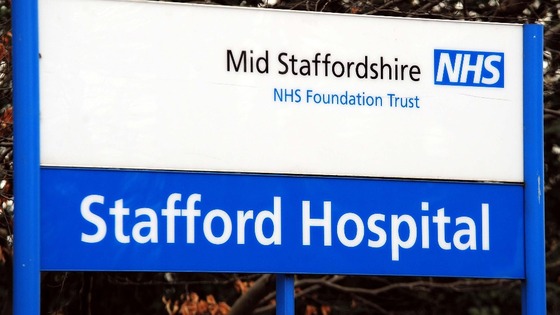 A disciplinary hearing was told that between 1998 and 2006, she also failed to ensure patients were fed and given water, and failed to protect their dignity and privacy.
The panel will now decide what sanctions to impose on her. She will be reprimanded for telling a colleague she was a "waste of space".
The formal consultation period for the Special Administrators' draft report on the Mid-Staffordshire NHS Foundation Trust is due to come to an end at midnight tonight.
The discussion period began on August 6, after the administrators published their draft report into the hospital. This recommended the accident and emergency department should only be available in the daytime, and the transfer of maternity and paediatric services to other larger NHS trusts.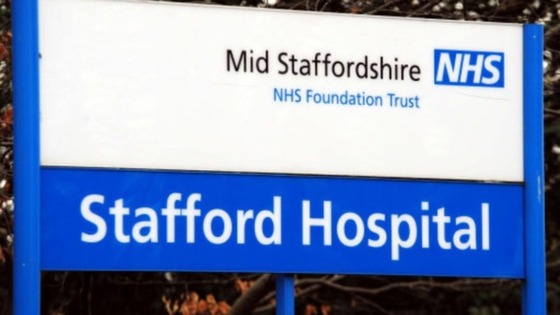 While the consultation period has been on-going there have been a number of protests against the cuts to the Trust, the latest being a march through Stafford last weekend.
Once the consultation period is complete, the Special Administrators will submit their final report. The health service regulator for England, Monitor, and the Secretary of State for Health, will then decide on the recommendations for the hospitals in the Trust, and how to implement them.
Read more: Mid Staffordshire NHS Trust faces being dissolved
Stafford Hospital protests
Sue Hawkins, from the Support Stafford Hospital campaign group, believes major changes have taken place at Stafford Hospital, and argues the planned cuts to services should not be allowed to go ahead.
Stafford Hospital protests
Thousands of campaigners have gathered in the centre of Stafford to protest at plans to move some acute services away from their local hospital.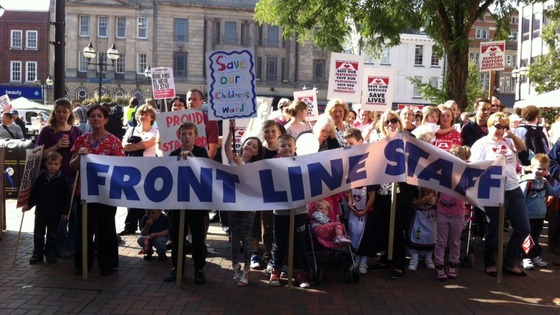 It is the second march through the town organised by the Support Stafford Hospital action group.
Administrators in charge of the beleaguered hospital want to transfer maternity and paediatric services to other larger NHS trusts. They say the Mid-Staffordshire Trust is too small to maintain standards of care and remain financially viable in the long term.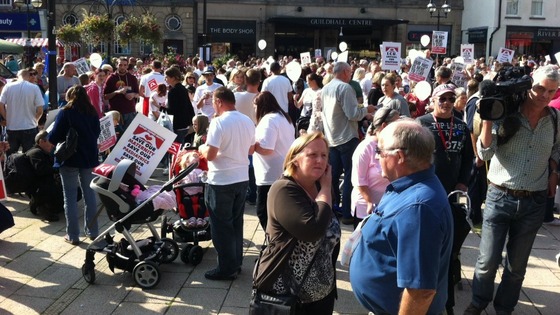 It comes after an inquiry found hundreds of patients died needlessly at the hospital between 2005-2008 because of poor care.
A consultation about the administrators' plans is due to finish on Tuesday.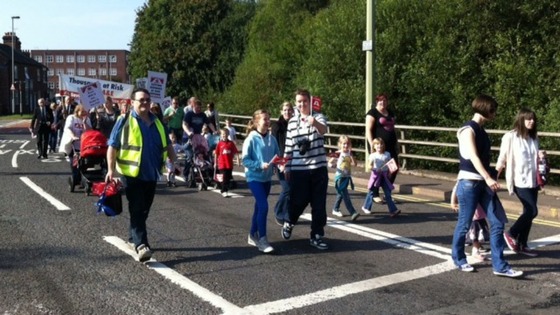 Load more updates
Back to top