There is a replacement bus service running on London Midland between Kidsgrove and Stafford due to a broken down train at Kidsgrove.
Three more people have been charged in connection with the death of a man who was found seriously injured on a street in Stafford.
Carl Tindall, 35, died in August after he was discovered with serious head injuries on Cull Avenue.
Louise Hurmson, 32, and Sarah Hurmson, 35, who are both from Cannock, have been charged with assisting an offender. Anthony Boddison, 25, from Stafford, has also been charged with the same offence. All three have been bailed and will appear before magistrates in Cannock on January 13.
A fourth person, 35-year-old Jamie Sleigh, from Cannock, was charged in August with the manslaughter of Mr Tindall. He is due to appear at Stafford Crown Court in February.
Advertisement
Santa at the Servants' Quarters: 19th - 20th December (Shugborough)
Visit Santa in the festively decorated Victorian Servants' Quarters of the Shugborough Estate this weekend. Children will get the chance meet Mrs Claus, stir the Christmas pudding and make a wish. There will also be craft activities for children to take part in. Visitors can also enjoy a train ride around the estate grounds and formal gardens on the Christmas Land Train.
For prices, times and more information visit: http://www.shugborough.org.uk
A school in Stafford which was closed in October because of a toxic gas leak will remain shut until Easter.
Read the full story ›
A man who had sex with a 13-year-old girl he met via social media has been jailed for for 40 months.
Read the full story ›
Advertisement
In a statement on behalf of the families who lost their loved ones at a Hospital Trust, a spokesman said the conclusion of the case "goes some way to bringing the closure that they all need".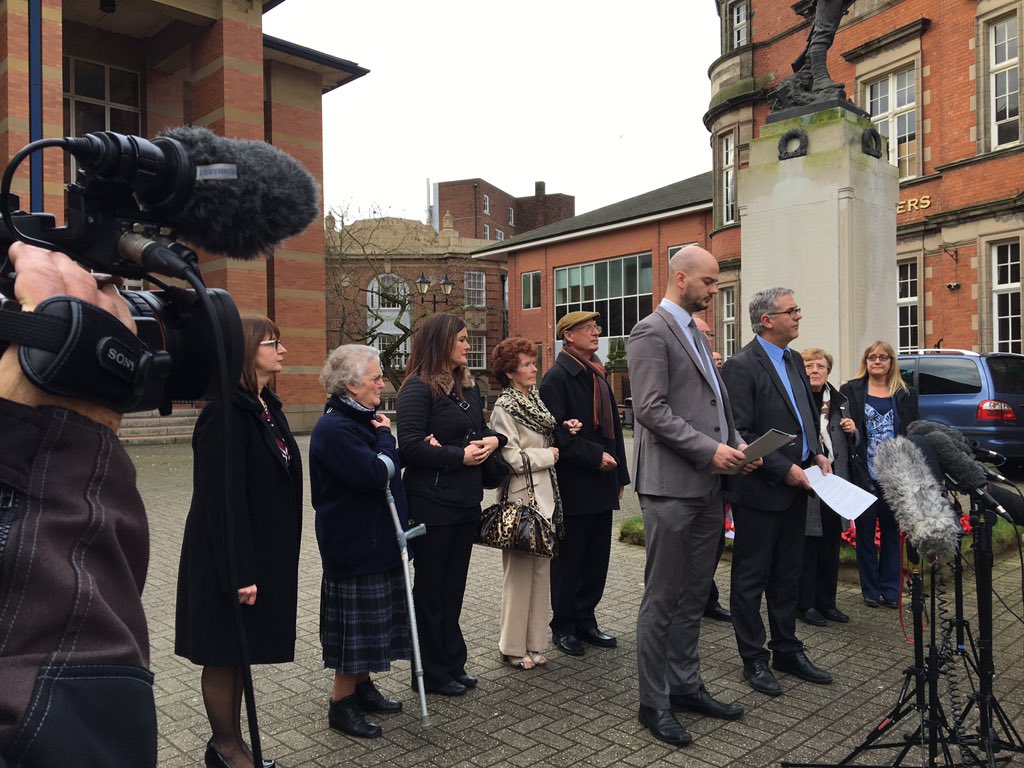 The families' statement said:
Joy was a very busy, cheerful lady who was highly thought of by her family. She enjoyed volunteering at Cannock Hospital for nearly 20 years. She loved gardening and grew flowers. She also loved watching cricket and tennis.
Patrick and his wife were childhood sweethearts and were happily married for 57 years. His untimely death has left the family heartbroken and he is terribly missed.
Jean enjoyed playing bingo and darts. She was a very good cook and the family often enjoyed Sunday roasts.
Ivy led a quiet life and took pride in her home and garden. She loved to knit and sow and was the figure-head of the family. Her family were her world.
The families expected their loved ones to return home from Stafford Hospital, having had the correct care and treatment. Their lives should not have ended when they did. It has been a harrowing experience to know they died in an unhappy and undeserved manner.
The families acknowledge the Trust's unreserved apologies and the conclusion of this case goes some way in bringing them the closure that they all need. It is hoped that lessons will be learnt.
The Mid Staffordshire NHS Trust which ran Stafford Hospital has been fined £500,000 for Health and Safety breaches after four deaths between 2005-2014.
Justice Haddon-Cave said widespread systemic failures within the organisation had "become the norm" at the time of the deaths.
The Mid Staffordshire NHS Trust which ran Stafford Hospital has been fined £500,000 for Health and Safety breaches after four deaths between 2005-2014.
Mid Staffs Trust which ran Stafford Hospital fined £500,000 for health and safety breaches after four deaths between 2005-2014.
Mid staffs will also have to pay costs of £35,000
The now-defunct Mid Staffs NHS Trust has been fined half a million pounds for failures which led to the deaths of four patients.
Read the full story ›
Load more updates