Parents whose children have been off school all week because of a toxic gas scare are being urged to attend public meetings later.
Read the full story ›
Staffordshire County Council has released a statement regarding the revelation that a toxic gas called Formaldehyde was behind a mysterious smell which caused sickness among pupils at Flash Ley Community Primary School and forced the school to close.
Staffordshire County Council is working with teachers and parents to ensure children's education will continue despite the closure of Flash Ley Primary School.

Flash Ley was closed on Friday 2 October due to a strong odour permeating parts of the school. Subsequent testing has revealed high levels of formaldehyde, a common substance that is used extensively in buildings, internal furnishings and household products.

The school will remain closed until all issues have been addressed. In the meantime, alternative arrangements to educate children at the nearby Chetwynd Centre, Tillington Manor and Stafford Manor High have been put in place.

Letters have now been sent to the parents of all children present at school to inform them they may potentially have been exposed to formaldehyde in the air, although there is unlikely to be any long lasting health problems.

A meeting for parents will also be held in the near future. A dedicated helpline has been also been set up on 0300 111 8050 for parents who have any further questions, or are unable to attend the meeting.

The county council is working closely with Public Health England and the Health and Safety Executive (HSE) to investigate the cause of the incident, which is believed to be linked to work carried out on floors during the summer.
– Staffordshire County Council
Advertisement
A school in Stafford closes after this toxic gas which causes sickness and breathing difficulties is detected in the air.
Read the full story ›
Air testing is being carried out at a primary school after a mystery strong smell forced it to be evacuated when 20 children fell ill.
Read the full story ›
Police in Staffordshire are warning motorists of a wide load traveling tomorrow.
ADVANCE WARNING: Wide load travelling from Stafford via Stone, Trentham and Newcastle tomorrow morning from 9.30AM http://t.co/wOO40VyFK6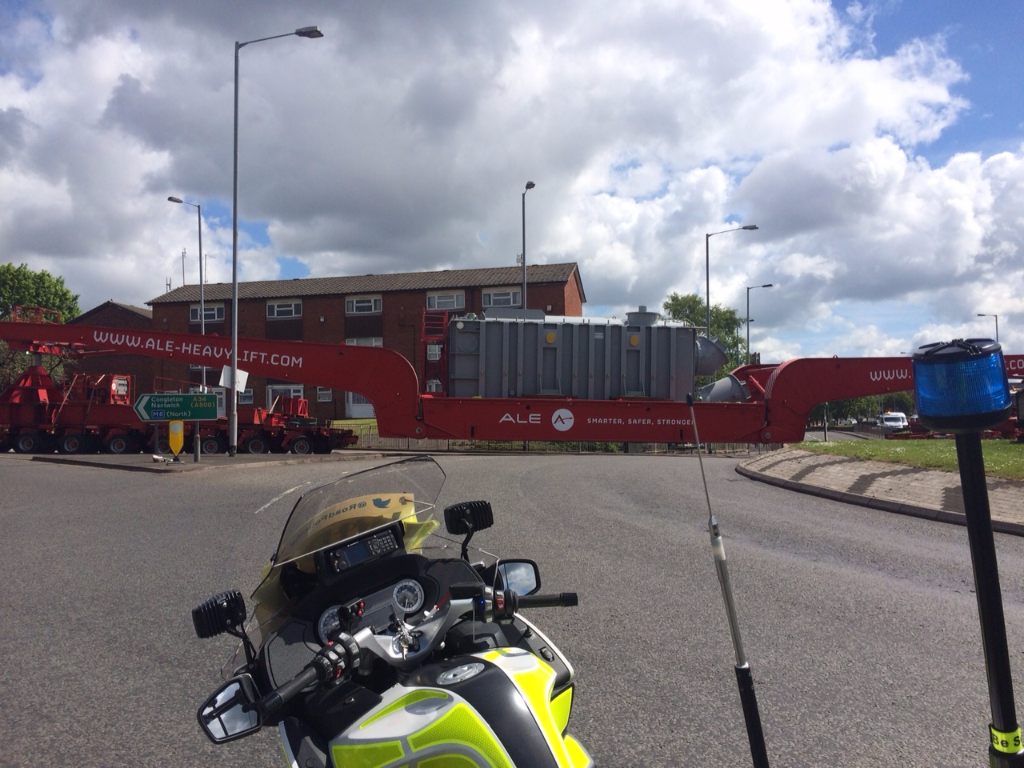 It is due to leave Stafford at 9:30am and will continue its journey through Stone, Trentham and Newcastle-under-Lyme.
Advertisement
An off-duty paramedic has helped save the life of a first class rail passenger from choking to death on a sandwich.
Read the full story ›
Police are appealing for information to help find a teenager who has been missing from her Birmingham home for almost a week.
Sixteen-year-old Shannon Collins was last seen at her Stechford home just after 1.30pm last Thursday.
She is known to frequent the Staffordshire area including Stafford city centre and has been missing before.
Police are asking anyone who might have information on where she is to contact them by calling West Midlands Police on 101.
Bands and musicians from all over the country will be playing over two stages this weekend at the town's very first Stafford Blues Festival.
There'll be a beer marquee, food throughout the day and plenty of entertainment for the children to enjoy including disco domes, bouncy castles and swing boats.
"We are thrilled to be hosting this event in Stafford and looking forward to seeing all the bands from across the country that are coming to play at the festival.

"If you've never attended a festival this is ideal for you. We've already booked the dates for next year!"
– Lorraine Conkey, Event Organiser
Police are appealing for information after a man was found in Stafford with head injuries.
Police were called to the scene at around 10pm last night, after a man in his 30's was found in Cull Avenue, lying near the junction with Weston Road.
The man was taken to Royal Stoke Hospital where he remains in a stable condition.
It's not known how the man got his injuries but anyone with information should call Staffordshire Police on 101 or call Crimestoppers 0800 555 111.
Load more updates