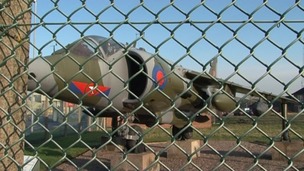 Hundreds expected as airmen based in Stafford march through the town as part of Battle of Britain commemorations.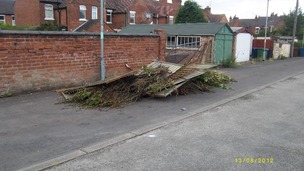 Stafford Borough Council have introduced a 'rogues gallery of fly tipping' online to help track down offenders.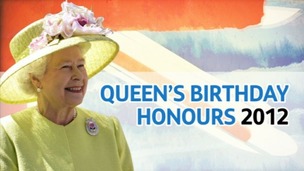 Queen's Birthday Honours in Staffordshire
Live updates
Stafford Hospital maternity unit to be downgraded in January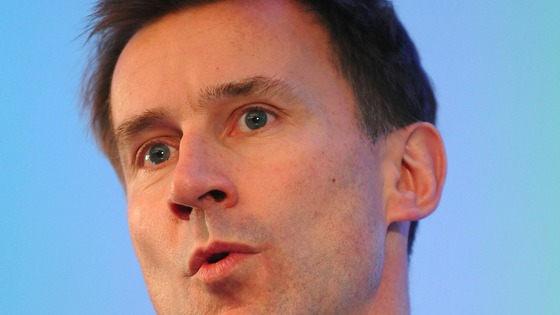 A group which is campaigning against Stafford Hospital's maternity and paediatric services being transferred next year has sent an open letter to the Health Secretary, asking him to visit the departments.
They say the hospital should be a beacon of healthcare and have asked Jeremy Hunt to personally intervene and stop what they describe as a "rushed and flawed process".
Police updates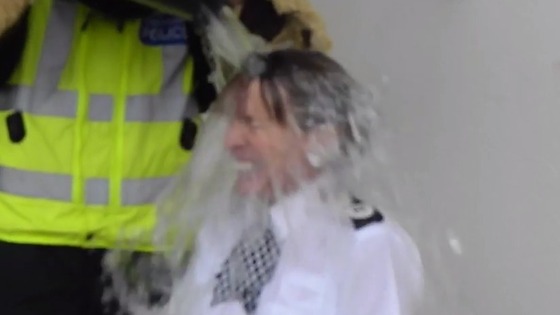 Staffordshire Police's Chief Constable Jane Sawyers took on the ice bucket challenge yesterday.
Doused by force mascot Kash, the Chief's feat raised £500 in sponsorship from Police Mutual as well as an initial donation of more than £200 from colleagues across the force.
Money raised for the event will be donated to Motor Neurone Disease Association and Macmillan Cancer Support.
Advertisement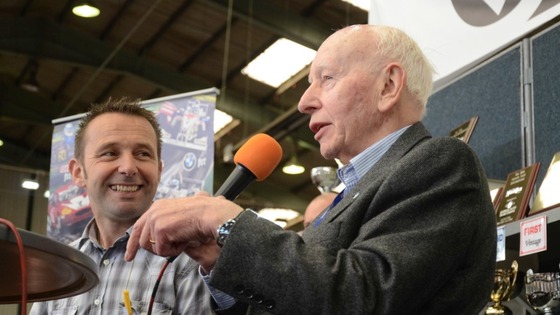 F1 legend John Surtes will be the guest of honour at the 34th Carole Nash International Classic MotorCycle show in Staffordshire today.
Motorsport fans have been able to see the British motor sport hero John Surtees alongside some of his most iconic and unique machines at the Staffordshire County Showground.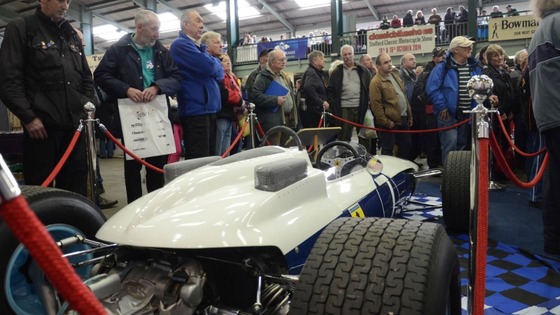 The Ferrari 158, which took Surtees to the F1 championship in 1964 is one of the main attractions at the show.
The legendary car on display is the only championship winning Ferrari which is not painted red on the orders of Enzo Ferrari after a protest against Italian racing authorities.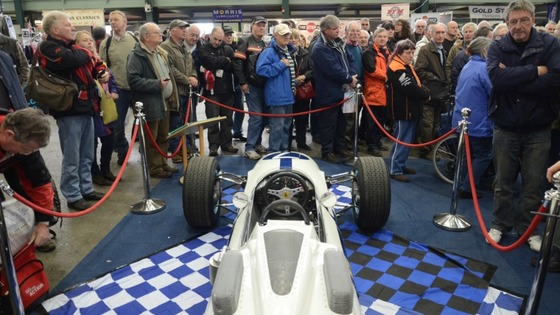 Surtees' appearance at the annual show is the first in a series of appearances in 2014 to raise funds for the Henry Surtees Foundation. A charity he set up after the tragic death of his son in a Formula Two accident.
The show is on today and tomorrow with guest of honour appearing both days.
ITV Central Travel
Nurses drafted in from other hospitals to help man wards in Stafford
Twenty nurses will today begin a three-month secondment to help man the wards at struggling Stafford Hospital.
The nurses, from the University Hospital of North Staffordshire, have been drafted in to help out as the scandal-hit Mid-Staffordshire NHS Trust struggled to find experienced senior nursing staff.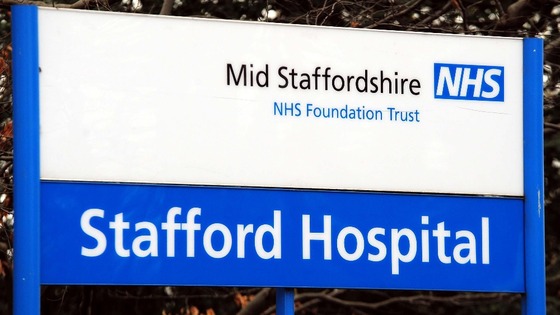 The nurses were inducted at the hospital yesterday and begin working on the wards today.
It comes after the Royal Wolverhampton Hospital announced it would open an extra 15-bed ward to help accommodate emergency patients from South Staffordshire to help out.
Midlanders given New Year's Honours
NHS campaigner Julie Bailey has dedicated her CBE to her late mother - whose death promoted a campaign to expose the neglect of patients at Stafford Hospital.
Ms Bailey founded the campaign group Cure The NHS after being appalled by the care she witnessed her mother receive at the hospital.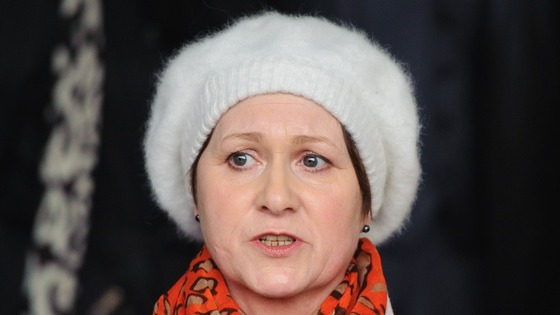 Ms Bailey has been awarded a CBE for her services to the care of older people in the New Year Honours List.
She said: "I am deeply honoured to receive this award as an important acknowledgement of our struggle for a better NHS. I am certain that my mum would be extremely proud of me and it is to her I dedicate not only this award but also our continuing struggle for a safer health service."
Advertisement
Police updates
A man has been charged with murdering a pensioner in Stafford on Christmas Day.
Bernard James Smith, who was 83 and known locally as Jim, died after an incident at the junction of Shakespeare Road and Wordsworth Avenue at around 12:50am.
A post-mortem examination found he had died from multiple chest injuries.
Joseph Nicholas Moscicki, from Wokingham in Berkshire has been charged with murder and failing to provide a specimen of breath for analysis.
The 22-year-old is due to appear this morning at Cannock Magistrates.
Stafford Hospital: The latest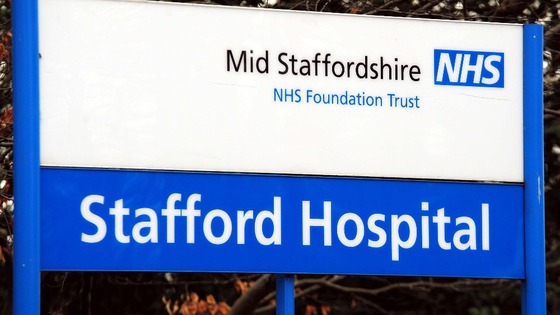 Plans for the future of crisis-hit Stafford Hospital will be outlined later today.
Special administrators appointed by the government to look into the running of Mid Staffordshire NHS Trust will publish their final recommendations.
In April an interim report recommended the trust which runs Stafford Hospital and Cannock Hospital should be dissolved.
Stafford nurse guilty of misconduct
A former chief nurse at troubled Stafford Hospital who told a colleague she was a "waste of space" has been found guilty of exposing patients to danger.
Janice Harry failed to make sure there were enough nurses on a number of wards at the hospital including A&E, putting patients at risk, the Nursing and Midwifery Council ruled.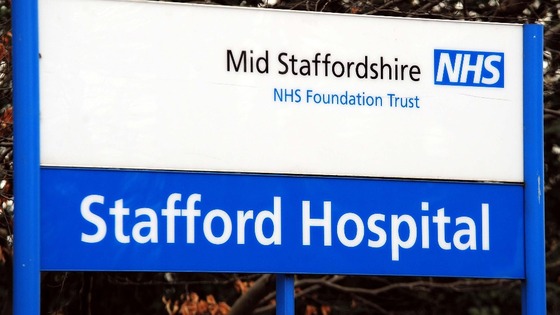 A disciplinary hearing was told that between 1998 and 2006, she also failed to ensure patients were fed and given water, and failed to protect their dignity and privacy.
The panel will now decide what sanctions to impose on her. She will be reprimanded for telling a colleague she was a "waste of space".
Man burned at Stafford station
The overhead power lines at Stafford railway station had to be switched off while emergency services rescued a man who suffered "extensive burns" from overhead cables.
An investigation has now been launched by the Rail Accident Investigation Branch (RAIB) as it appears the man somehow came into contact with electricity from the lines.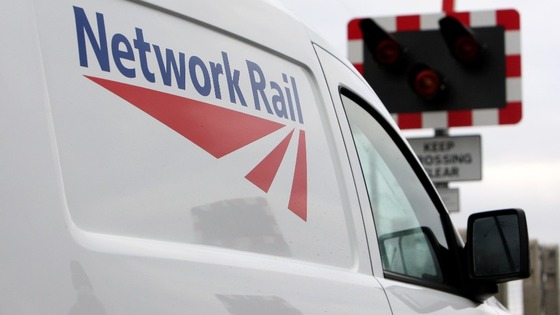 The power was back on by 10am but trains were delayed while the rescue operation took place.
National Rail spokesman Ben Herbert said the man was not on the station at the time, and said it was not yet clear whether he had been a National Rail worker or a contractor.
The man, in his 20s, was taken to the major trauma centre at the Queen Elizabeth Hospital.
Load more updates
Back to top