TRAFFIC: Emergency teams are currently dealing with a collision on the A53 Gravelly Hill, which is closed between A51 and Loggerheads
A rare type of wild rose may have been growing unnoticed in the grounds of a castle in Staffordshire since the 16th century, curators at the site have said.
The discovery at Tutbury Castle, once the place of imprisonment for Mary, Queen of Scots, was made on the banks of a moat during a flora survey.
It is hoped the pale pink rose - only the second of its type found in Staffordshire since 1878 - may now be named after the partially-ruined castle, which welcomes thousands of visitors each year.
The hybrid of dog rose and sweet briar has leaves which smell of apples.
"The rose provides a beautiful and unexpected link with our ancestors".

"It is funny to think how many people have walked past it over hundreds of years and not known it was there."
– Castle curator Lesley Smith
Advertisement
The first Apprenticeship Graduation Ceremony will take place in Stafford later.
More than 150 apprentices from across Staffordshire and Stoke-on-Trent will celebrate the completion of their training at the county's first ever Apprenticeship Graduation Ceremony.
It is also hoped that the event will raise the profile of apprenticeships.
Cllr Ben Adams, Cabinet Member for Learning and Skills at Staffordshire County Council said:
"We want local employers to recognise the fantastic contributions that apprenticeships can bring to their companies and our local economy.
"Apprenticeships play just as important a role as graduates in growing our economy and it's about time that apprentices got the recognition they deserve."
The Environment Agency is carrying out water tests over chemical spill fears after 150 fish deaths in the River Penk near Stafford. It's after a lorry fire which closed the M6 yesterday, in which more than 600 square metres of the road's tarmac melted.
The M6 was closed southbound from Junction 13 yesterday for Stafford South, causing queues of more than five miles while repairs were carried out.
Environment experts say they fear pollutants may have seeped from the motorway into local watercourses.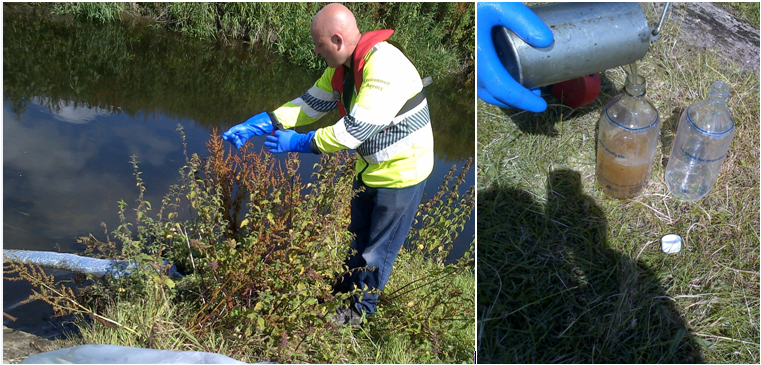 The Environment Agency urged people to stay out of the River Penk while investigations continue. They said the substance was still "unknown" and they are continuing to monitor the situation.
Central Motorway Police Group are urging drivers to take care on the M6 whilst delays are clearing.
They have said people are risking injury and damage to their vehicles by reversing at junction 14 of the M6.
However, the motorway is now open and starting to move so are calling on all motorists to remain calm and wait for the delays to clear.
The M6 has reopened following a massive lorry fire which melted part of the road.
Drivers endured hours of misery queues after the motorway was shut for most of the day.
All three lanes were reopened shortly after 5.20pm according to Highways England, nearly 16 hours after the initial fire broke out.
A statement on its website said: "The M6 southbound between junction 13 (Stafford south) and junction 12 (Cannock) has fully re-opened after an earlier severe HGV fire and subsequent extensive resurfacing work. All lanes are now running."
Read more: Huge lorry fire closes busy motorway as road melts
Advertisement
Highways England have shared a picture of the current scene on the M6, after a lorry fire caused one of the busiest stretches of motorway in the region to close.
They said that the fire had caused 640 square metres of damage to the road and were working "as hard as they can" to clear the wreckage.
Staffordshire Police say they are currently working to open at least one lane by 6:00pm this evening.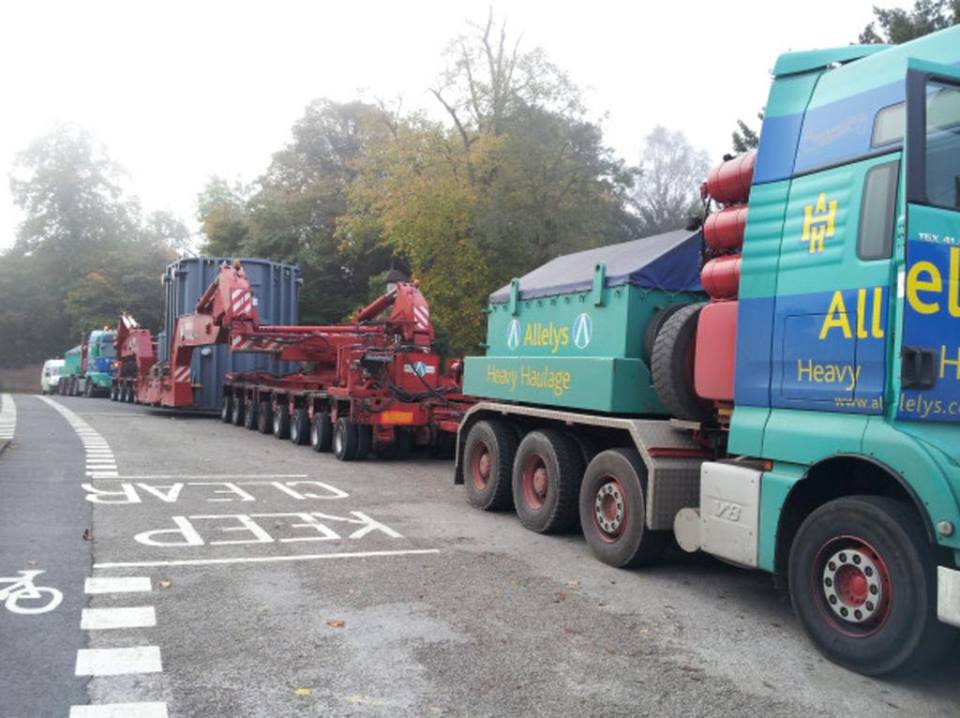 Motorway Police say the M6 southbound between junction 13 and 12 near Stafford will reopen at around 6pm.
The carriageway is being resurfaced because of a lorry fire which melted the tarmac.
Load more updates