An accident at Cramer Street / Park Street has blocked A449 Wolverhampton Road in both directions.
The BAC O'Connor drug and alcohol rehab centre in Newcastle-under-Lyme has lost its battle against closure, because of County Council funding cuts.
Comedian Russell Brand had made a passionate plea in favour of saving the centre - where friends of his had been helped with drug and drink addiction.
WATCH: Russell Brand appeals directly to councillors to save rehab centre
Advertisement
In an impassioned speech, the comedian looks straight into camera and calls on Staffordshire County Council to consider the long term effects of addicts missing out on therapy.
Yes I do have a message for Staffordshire County Council: I know that you face many difficult decisions around economics. I know you have loads of things like roads and old people and crime but BAC O'Connor and places like it are literally transforming lives.

This is a kind of personal and social alchemy. The money that is spent on getting people clean from drugs and alcohol will pay great dividends in the future. You'll save money on crime, mental health, social disorder, the judicial system.

Think of this as an investment in the future of your county - a necessary investment. They do wonderful work, they're reliable people - creating good citizens for your borough. So please vote with you head and your hearts in favour of continuing to support these wonderful causes."
– Russell Brand
The comedian has praised the work of a threatened rehab centre in Staffordshire - its future will be decided today by councillors.
Read the full story ›
A demonstration is taking place outside Staffordshire County Council, where a debate will take place today about the future of the BAC O'Connor rehabilitation centre in Newcastle-under-Lyme.
The comedian Russell Brand - who has himself struggled with addiction - has visited the centre's sister site in Burton-on-Trent and is a big supporter of the type of abstinence-based addiction therapy provided.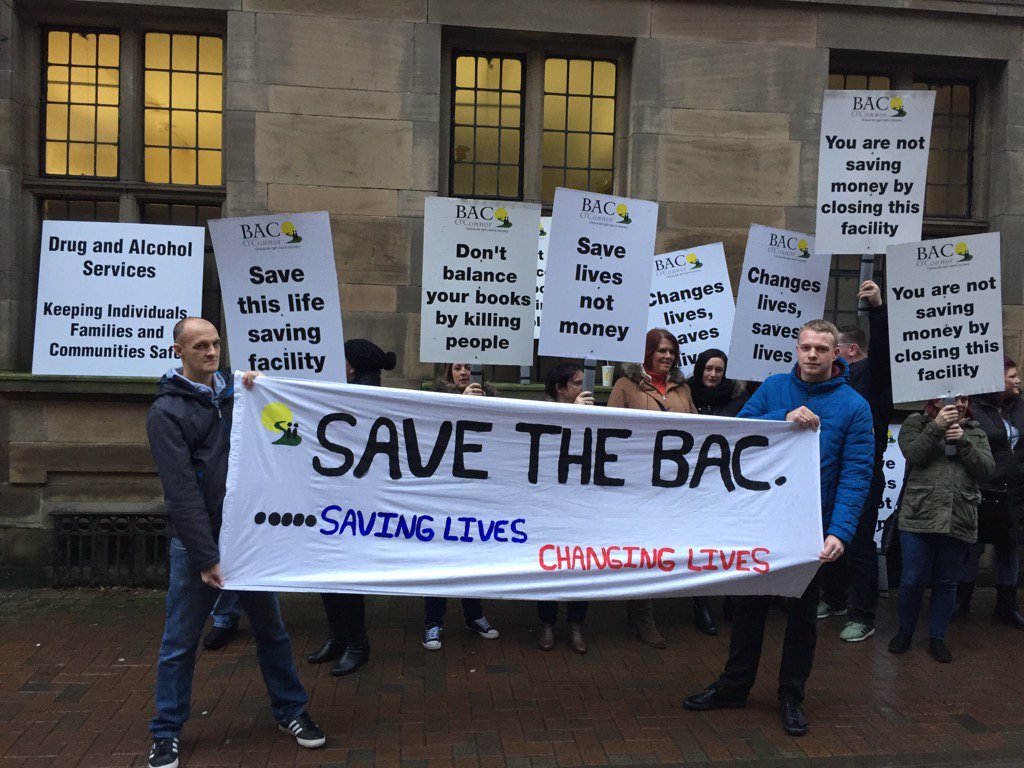 The M6 Southbound is blocked due to an accident involving two lorries between J10A M54 and J10 A454 / B4464 (Wolverhampton / Walsall).
Advertisement
Entertainer Russell Brand has given his support to a drink and drug rehabilitation unit which could close because of budget cuts.
Read the full story ›
The family of a man who died in Stafford in 2015 have put up a significant reward for fresh information that leads to a conviction.
Read the full story ›
There are reports of a lane closure on the M6 northbound between Junction 12 A5 (Gailey) and Junction13 A449 (Stafford South) due to a broken down vehicle. Traffic is slow-moving in the area.
More than 1,000 children have now used the service at County Hospital since it opened twelve weeks ago.
Read the full story ›
Load more updates