In one case a man told him he would be arrested if he didn't pay. He was instructed to buy iTunes vouchers to the sum owed.
Read the full story ›
Police are warning residents in Burton-on-Trent after three bogus workmen conned a pensioner in his own home
Read the full story ›
Advertisement
M6 Northbound blocked with stationary traffic. There are long delays due to an overturned vehicle between J15 A500 (Stoke-On-Trent) and J16 A500 (Crewe / Stoke-On-Trent).
Vehicle has overturned in Lane two (of three). Emergency services are at the scene.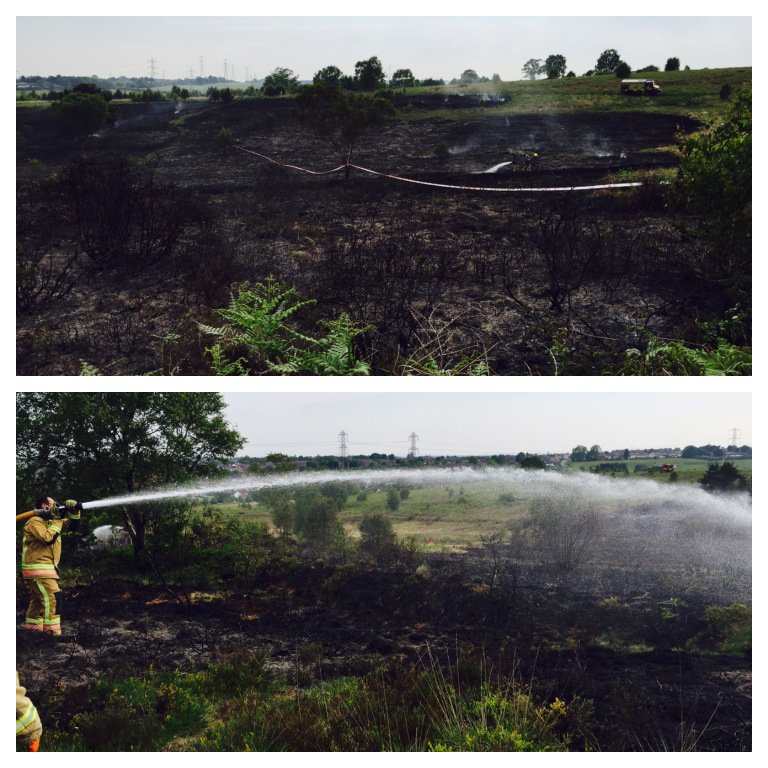 A large open grass fire is underway around Glentleshaw Common in Staffordshire.
Road closures are in place.
One of the Midlands' favourite leisure attractions is under new management, and the folks in charge are all under 10 years of age!
A junior board of directors at Drayton Manor Park in Staffordshire has been meeting for the first time.
Seven children, from Birmingham, Lichfield and Tamworth have been chosen to voice their opinions on the running of the park and to pitch their ideas for its future.
Our reporter Andy Bevan sat in on their opening session.
A rare Ming cup bequeathed to Staffordshire University has fetched more than £3 million at auction.
The Cup dates back to the early 15th century and was sold in Hong Kong. It was part of a collection of oriental ceramics donated to the University by a London chemist in the 1940s to prevent damage during the Second World War.
Money from the sale will fund a purpose built centre for ceramics at the University's Stoke-on-Trent campus which will house the remainder of the 270 piece collection.
Video from Lyon & Turnbull
Advertisement
People are being invited to learn more about the role Cannock Chase had in housing and training soldiers during the First World War.
Read the full story ›
There are a number of delays on roads across the West Midlands this morning.
On the M6 Northbound in Staffordshire, one lane is closed between J14 A34 (Stafford North) and J15 A500 (Stoke-On-Trent) due to a crash involving a motorbike.
Meanwhile, the A446 Lichfield Road in Warwickshire is closed in both directions between Wishaw Lane and Holly Lane due to a crash involving two cars.
89 children from Scotland were on their way to the theme park when the two buses collided.
Read the full story ›
Antonio Pedro De Olivera Alves was sentenced to 11 years in prison in his absence after he fled the UK in 2013.
Read the full story ›
Load more updates