Fire in Smethwick under control, firefighting in progress using 3 aerial appliances, local roads remain closed
Currently at a large fire involving several industrial units in smethwick. Surrounding roads closed http://t.co/PY8qeQ9cLo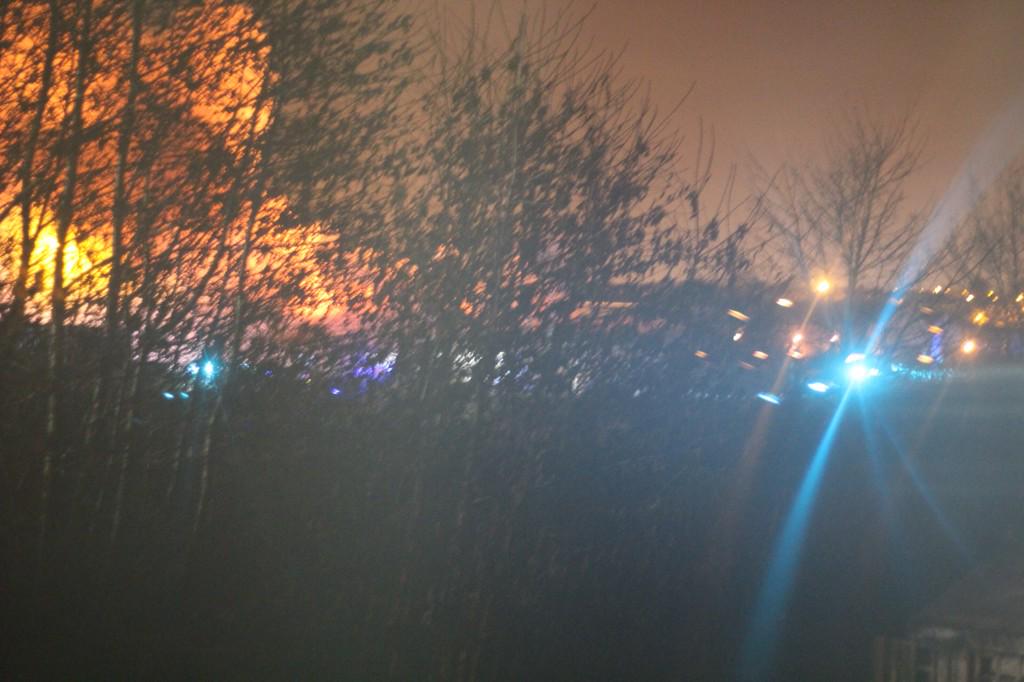 Around 55 firefighters are dealing with a severe fire in Smethwick.
West Midlands Fire Service say the blaze broke out at around three o'clock this morning at the Middlemore Industrial Estate.
A number of nearby roads have been closed. The fire has now been brought under control.
Advertisement
A campaign to keep people safe on a night out in Stafford is being launched today.
As part of the 'Be Aware, Be Safe' campaign booklets designed to fit into wallets and purses will be handed out, giving information on taxi rank locations and alcohol unit guidelines.
The leader of Staffordshire County Council has said it's fantastic that the historic Wedgwood Collection of pottery, art and writing has been officially saved for the county.
Following a major donation from the Heritage Lottery Fund, a national campaign was launched to raise the remaining £2.74m to keep the 80,000 pieces together.
Administrators Begbies Traynor completed the sale to the Art Fund charity.
The Wedgwood Collection is a unique testament to the historic and cultural past of Staffordshire and as a county we couldn't just stand by and let these treasured masterpieces be lost forever for the nation to view, enjoy and learn from. This is fantastic news and we are delighted that our donation helped safeguard this treasured collection and the sale to the Art Fund will ensure the Wedgwood Collection can be kept together, where it belongs here in Staffordshire."
– Philip Atkins, Leader of Staffordshire County Council
Visitors to a farm in Keele, Staffordshire got more than they bargained for today when they went to buy a Christmas tree and ended up throwing one instead!
The tree throwing event is the first competition of its kind in the UK and is in aid of the charity Help for Heroes.
Organisers say they'll crown the overall winner of the two-day event tomorrow.
Advertisement
Read more about this story here.
Police in Staffordshire are appealing for help to find a 16-year-old missing from her home since last Thursday.
Courtney Bill, from Bentilee, was last seen wearing jeggings, a multi-coloured crop-top, grey ankle boots and a dark brown bomber jacket.
She is described as white, 5ft tall, and very petite with long dark hair. She usually wears dark-rimmed glasses.
UPDATE: national 101 problem resolved, please use the 101 non emergency number if you need to contact police, thank you PLS RT
The JCB GT was today crowned the fastest digger on earth after reaching speeds of more than 70 miles an hour in Australia.
The JCB GT - originally designed by the Staffordshire-based company to perform high-speed wheelies at racing events – made the attempt in front of independent record officials at Bathurst, near Sydney.
Guinness World Records has today confirmed that the powerful JCB digger was officially the fastest backhoe loader in the world with a speed of 72.58 mph.
To celebrate the win the JCB GT went on a tour of Sydney and took a bow for photographers in front of other world-famous icons – the Opera House and Harbour Bridge.
JCB Demonstration Driver Matthew Lucas - nicknamed 'The Dig' during the attempt - was the man who steered the JCB GT to its world record title.
The 43-year-old from Werrington, Stoke-on-Trent, said: "It was great to be involved in such an exciting project and a real honour to be behind the wheel when we achieved the record."
Load more updates