Mid Staffordshire NHS Foundation Trust - which ran the former Stafford Hospital - is to face criminal charges over the deaths of four patients, with one as recent as last year.
The charges, brought by the Health and Safety Executive, relate to alleged health and safety breaches in relation to the deaths of the elderly patients between October 2005 and May 2014.
The trust was embroiled in one of the biggest scandals in the history of the NHS when it emerged that thousands of patients had died unnecessarily at the former Stafford Hospital, which is know called County Hospital.
The trust is due to appear before Stafford Magistrates on 4 November, with the charges relating to the deaths of:
Patrick Daly, 89, who died on 13 May 2014;
Edith Bourne, 83, who died on 22 July 2013;
Ivy Bunn, 90, who died on 6 November 2008, and;
Lillian Tucker, 77, who died on 21 October 2005
A man has been questioned by Staffordshire Police investigating allegations of historical sexual abuse.
Read the full story ›
Advertisement
A driver has been arrested after being clocked at 137mph on the M6 in Staffordshire.
Speeder M6 j14 -> j15. Simply unacceptable. The excuse, he's late to see his kids. Better late than never. Slow down http://t.co/yZGUtQK1uB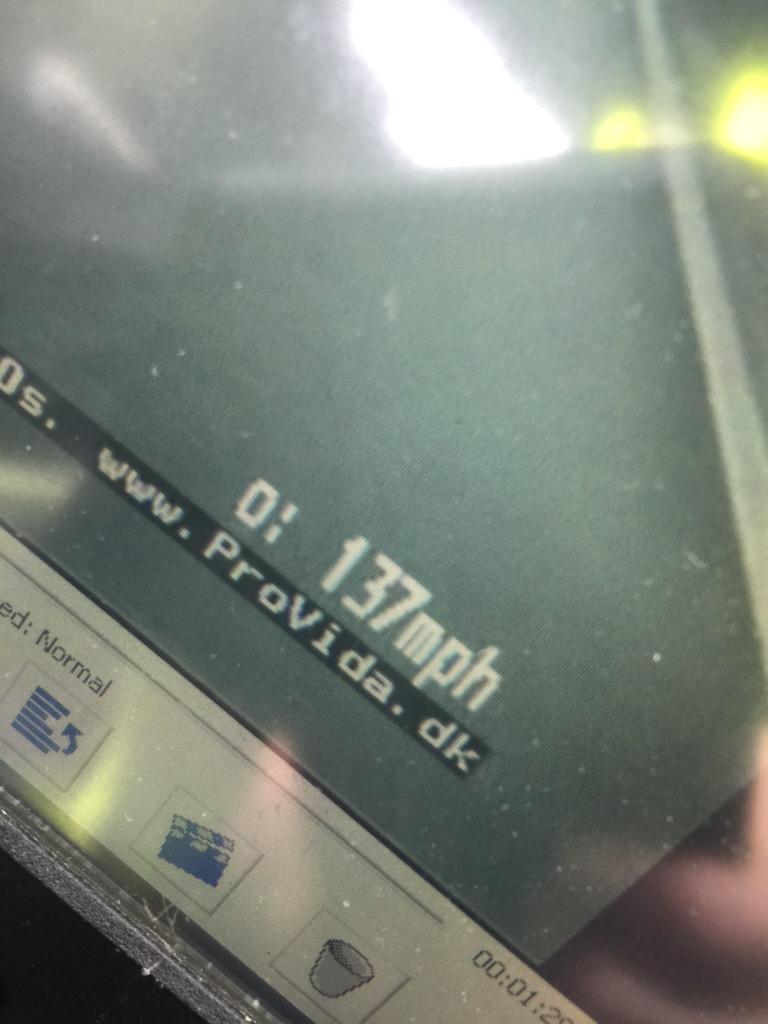 The driver was stopped between junction 14 for Stafford and junction 15 for Newcastle-under-Lyme.
Central Motorway Policing Group (CMPG) said the motorist's excuse was that he was running late to see his children.
Simply unacceptable. The excuse, he's late to see his kids. Better late than never. Slow down.
– Central Motorway Policing Group (Twitter)
There will be a minute's applause in honour of 17-year-old Jordan Burndred before play kicks off at Leek Town this afternoon.
Read the full story ›
Parents whose children have been off school all week because of a toxic gas scare are being urged to attend public meetings later.
Read the full story ›
A pedestrian has died after being hit by a lorry yesterday morning.
It happened on the A38 between Weeford and Swinfin just before 11.00am.
When paramedics arrived they found police officers and members of the public giving the man CPR. The pedestrian was in traumatic cardiac arrest.
The pedestrian, a man, had reportedly been involved in a collision with a lorry. Paramedics and the doctor took over resuscitation efforts.

Sadly, after more than 30 minutes of advanced life support nothing more could be done to save the man's life and he was confirmed dead on scene.
– West Midlands Ambulance Service spokesperson
Advertisement
A police officer has been sacked for making an "appalling" comment about rape during a Taser training course.
Read the full story ›
Staffordshire County Council has released a statement regarding the revelation that a toxic gas called Formaldehyde was behind a mysterious smell which caused sickness among pupils at Flash Ley Community Primary School and forced the school to close.
Staffordshire County Council is working with teachers and parents to ensure children's education will continue despite the closure of Flash Ley Primary School.

Flash Ley was closed on Friday 2 October due to a strong odour permeating parts of the school. Subsequent testing has revealed high levels of formaldehyde, a common substance that is used extensively in buildings, internal furnishings and household products.

The school will remain closed until all issues have been addressed. In the meantime, alternative arrangements to educate children at the nearby Chetwynd Centre, Tillington Manor and Stafford Manor High have been put in place.

Letters have now been sent to the parents of all children present at school to inform them they may potentially have been exposed to formaldehyde in the air, although there is unlikely to be any long lasting health problems.

A meeting for parents will also be held in the near future. A dedicated helpline has been also been set up on 0300 111 8050 for parents who have any further questions, or are unable to attend the meeting.

The county council is working closely with Public Health England and the Health and Safety Executive (HSE) to investigate the cause of the incident, which is believed to be linked to work carried out on floors during the summer.
– Staffordshire County Council
A school in Stafford closes after this toxic gas which causes sickness and breathing difficulties is detected in the air.
Read the full story ›
Load more updates