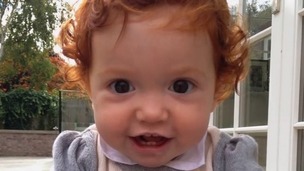 The parents of a Midlands toddler who was diagnosed with two rare types of leukaemia say her cancer is back.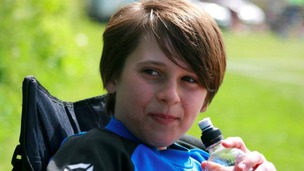 A teenager from Hednesford died on his 13th birthday, after he was given paracetamol instead of antibiotics, an inquest has heard.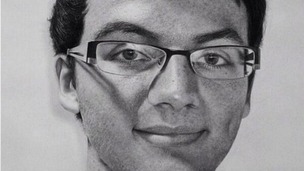 Teenage cancer victim Stephen Sutton is among those recognised in the Queen's Birthday Honours list.
Live updates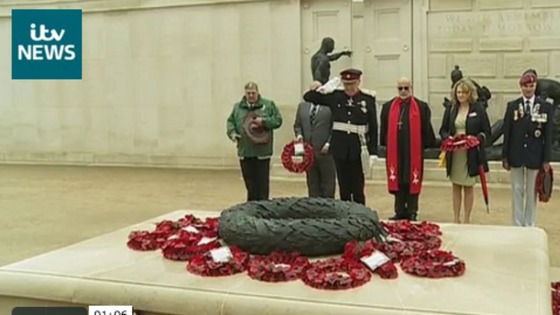 More than 60 Royal Marine Commandos will speed march from the National Memorial Arboretum in Staffordshire to Birmingham City Centre today.
They're hoping to complete the 22-mile journey in four and a half hours.
It's part of their 350th anniversary celebrations.
Patient safety to be assessed at Stafford Hospital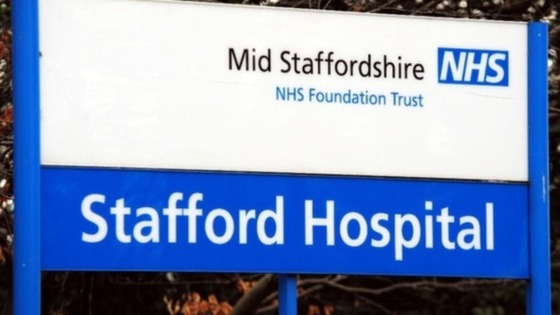 Health inspectors will be assessing the safety of patients at Stafford Hospital later because of staff shortages.
The special administrators running the Hospital Trust say recruiting and keeping staff has become a "significant challenge".
They've asked the Care Quality Commission to review patient safety.
Advertisement
ITV Central Travel
Two lanes have been closed and there are delays of around 20 minutes on the M6 southbound following a multi-vehicle accident.
There's three cars involved and it's causing problems between J15 at Stoke-On-Trent and J14 at Stafford North.
Armed Forces Day 2014 celebrations
Hundreds of people attended a ceremony at the National Memorial Arboretum in Staffordshire today.
The names of those who have been killed in recent conflicts are carved on the wall around the memorial.
Chuck Hall, a veteran of 20 years service, said:
I've come from Derby today but actually I've come from Canada, to Derby, for today... I've come to remember my buddies... I served 20 years.
Bert Hayward served in Korea and said:
I come here three, four, five times a year to pay my respects for those that have gone and those that are still serving.
A motorcycle group called Ride To The Wall has raised more than £300,000 to help with the upkeep of the arboretum which attracts thousands of visitors every year.
Fire service updates
Four fire crews are currently tackling a blaze at the former Royal Doulton factory in Staffordshire.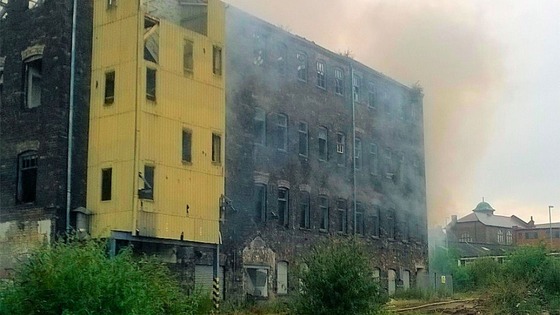 People are urged to avoid the area around Nile Street in Burslem, Stoke-on-Trent, while the incident is ongoing.
West Midlands Ambulance Service is also in attendance but report that nobody has been injured.
Specialist search teams will start work at a former quarry near Market Drayton this morning, after reports a man went missing after going in to a lake.
Crews were called to Lordsley Lane in Ashley last night at 6:30pm.
A helicopter search was called off last night.
Advertisement
Huge fire closes off main road in Tunstall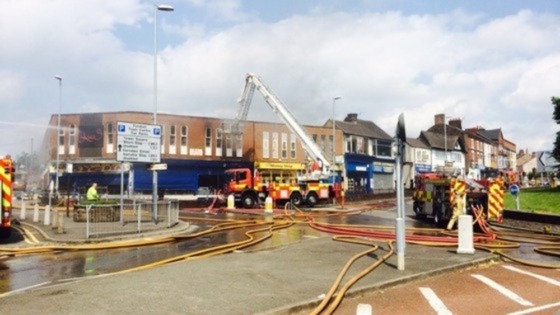 Staffordshire Police have confirmed that a fire at a shop in Tunstall, Stoke-on-Trent was started deliberately.
Officers have launched an appeal for witnesses as part of the investigation into the fire that started late on Sunday evening.
The building has been left severely damaged as a result of the fire and diversions have been in place. Firefighters are expected to leave the scene on High Street later today.
Huge fire closes off main road in Tunstall
Firefighters have now been able to enter the building in Tunstall that was yesterday ravaged by fire http://t.co/Rc1c5Eu3kk
£2000 donation as Ben prepares to step out without pain
A boy from Staffordshire who has never been able to wear shoes has been fitted with his first pair of trainers.
Ben Baddeley from Silverdale has cerebral palsy. He is due to have life-changing surgery next month that will mean he can wear shoes for the first time. His mother, Amy, has raised the money to pay for the expensive operation.
Huge fire closes off main road in Tunstall
Tunstall High Street in Stoke-on-Trent remains closed to traffic this morning after a major fire ripped through a bargain store.
Crews were called to Mr Big Deal late on Sunday night after the blaze broke out in the basement.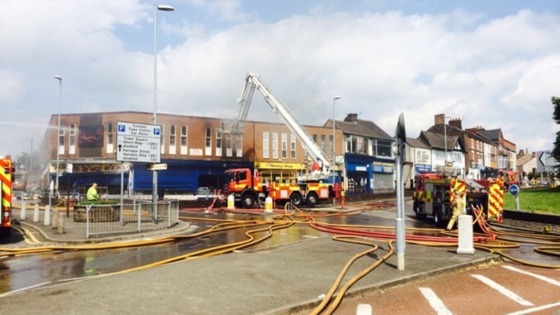 More than 60 firefighters tackled the blaze at its peak. The road is due to open this afternoon at the earliest.
Full story: Huge fire closes off main road in Tunstall
Load more updates
Back to top