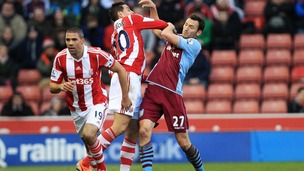 Stoke City travel to Aston Villa this afternoon for a local derby in the Premier League.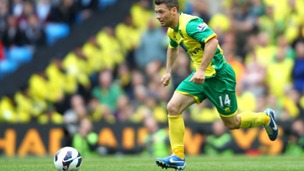 With the transfer deadline approaching, here is a look at the players the Midlands clubs in the top two leagues could be signings.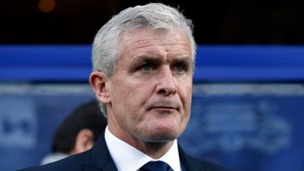 Mark Hughes has been appointed the new manager of Stoke City FC, replacing Tony Pulis.
Live updates
Stoke City have made their mark in the January transfer window today, by completing deals for Stephen Ireland and Manchester City's John Guidetti.
Ireland's loan move from Midland rivals Aston Villa has been made permanent, whilst Swedish international Guidetti has signed on loan from Manuel Pellegrini's title-challengers.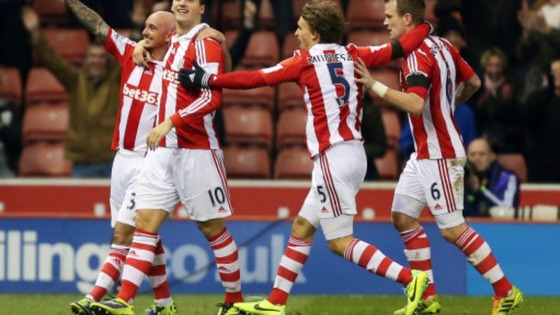 The 21 year-old striker will remain at the Britannia Stadium for the rest of the season and manager Mark Hughes is delighted to have won the race for his services:
"We wanted to try and add different options to our attacking threat and John will certainly do that. He is someone who, if you get him in the right areas, will make the most of opportunities that come his way because he is a natural goal-scorer."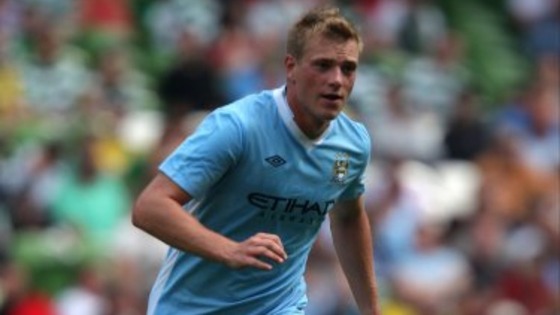 Chief Executive Tony Scholes added:
"We have had the deal to bring John in on loan on the stocks for a few days, now but had to convert Stephen Ireland's loan deal into a permanent deal to free-up another loan. We are delighted to have brought John to the Club and are grateful to Stephen and Villa for their co-operation."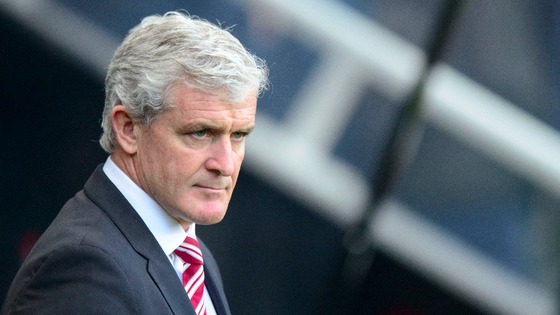 Stoke City manager Mark Hughes has been fined £8,000 by the FA after admitting a misconduct charge.
Hughes was barred from the touchline and sent to the stands during Stoke's 5-1 defeat at Newcastle.
Advertisement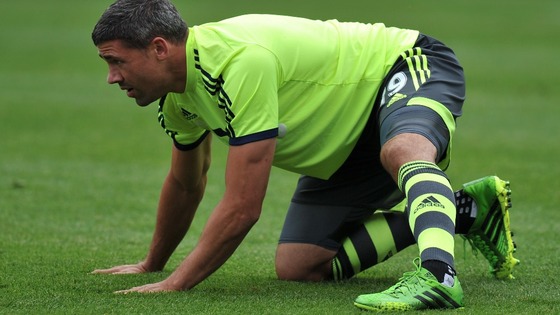 Stoke City's Jonathan Walters has hit out at the Premier League's festive fixture list after Stoke were made to trek 700 miles in a matter of days.
Read more on this story on the ITV Sport website.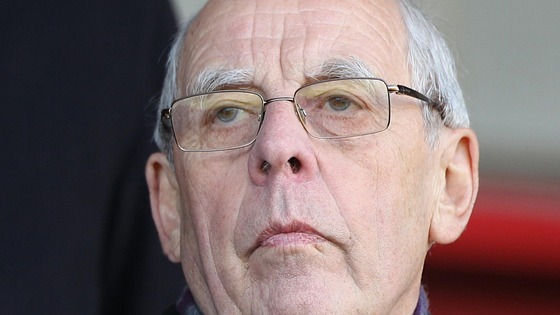 Stoke chairman Peter Coates has said he will make an official complaint about the performance of referee Martin Atkinson in their 5-1 defeat to Newcastle on Boxing Day.
In the space of five minutes, Atksinon sent off Glenn Whelan and Marc Wilson, along with Stoke boss Mark Hughes.
"The performance of the referee and his officials was a disgrace, and we will certainly be complaining to the relevant authorities," he said in the Daily Telegraph.
"We cannot accept what happened to us at Newcastle without making some form of representation.
"It's then up to the officials what they do, but we found it hugely disappointing because there were so many poor decisions."
Stoke City boss Mark Hughes has been charged with improper conduct by the Football Association after complaints about his behaviour at Newcastle yesterday.
Hughes was barred from the touchline and sent to the stands during Stoke's 5-1 defeat at St James' Park.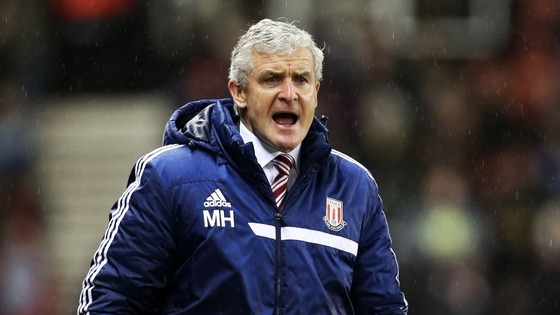 A statement from the FA said Hughes has until January 2 to respond to the charge.
Stoke City manager Mark Hughes has been charged by The FA following his side's game at Newcastle United yesterday.

It is alleged that his behaviour in or around the 40th minute of the fixture amounted to improper conduct.
ITV Central Travel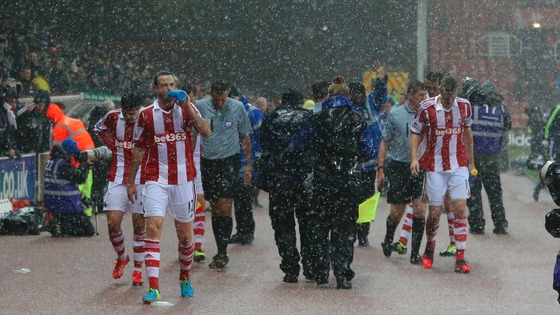 These pictures show the severe weather which led to Stoke City's League Cup tie against Manchester United being delayed for 10 minutes.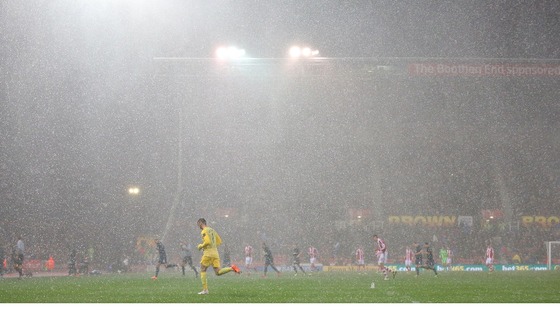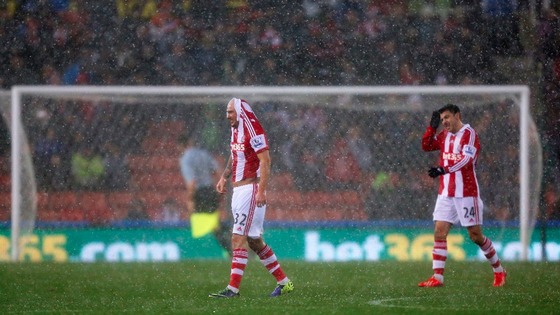 Advertisement
Play has now resumed at the Britannia Stadium in Stoke City's League Cup tie against Manchester United.
It was stopped for around 10 minutes because of severe weather conditions, with players being hit by hailstones and being buffeted by strong winds.
Referee Mark Clattenburg has actually called a halt to proceedings are in the dug-outs sheltering from the driving rain
Mark Hughes is furious; he clearly wants to carry on
Play has been stopped at the Britannia Stadium in Stoke's League Cup clash against Manchester United because of the bad weather.
The referee has called all players off the pitch as hailstones started to fall around quarter of an hour into the game. It is unclear whether the match will go on.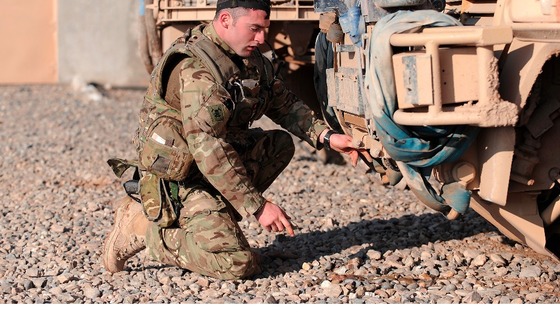 At half-time today during Stoke's match against Cardiff the city council will be presenting Stoke City and the Queen's Royal Lancers with the freedom of the city of Stoke-on-Trent.
The Freedom of the City is generally given to valued members of the community of dignitaries. It comes from an old medieval practice where some citizens were granted freedom from being a serf.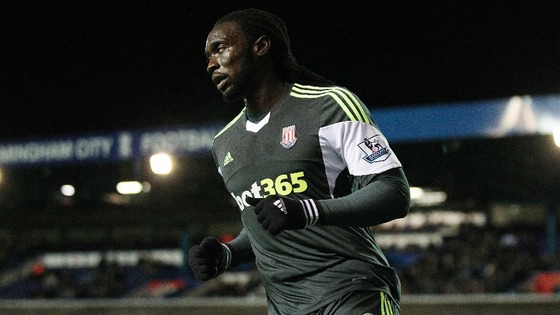 Stoke have doubts over the fitness of Kenwyne Jones and Marc Wilson, while Sunderland will give Wes Brown a late fitness test.
For more team news on today's Premier League clash- see the ITV Sport website.
Load more updates
Back to top