Stoke City has announced striker Marko Arnautovic has signed a new four-year contract with club.
The Austrian international joined the Potters in 2013 from Werder Bremen. He had been linked with a move to Everton this summer.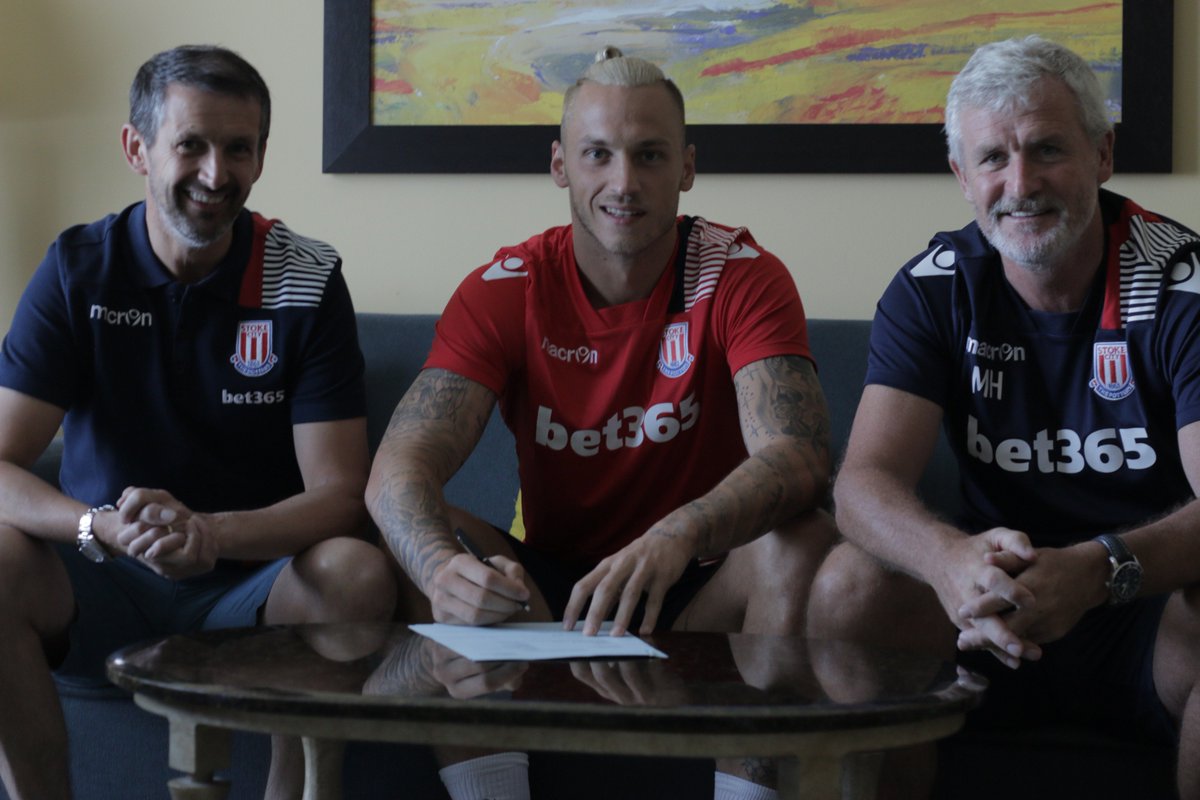 Doug Kirk was just 52 when he was diagnosed with Alzheimer's disease. He continued to work for a few years, but eventually had to give up his job as a carpenter.
But the biggest blow came when he had his driving licence taken away.
Doug's Alzheimer's affects his ability to understand and articulate words. He also has memory loss, and struggles to deal with stressful situations.
Being so young, Doug's wife Suzanne says one of the biggest challenges has been coping financially. And they've both had to come to terms with changing their plans for the future.
Advertisement
Stoke City have announced the signing of Wales international midfielder Joe Allen from Liverpool for a fee which could rise to £13 million.
Read the full story ›
Moles, brown spots and growths on the skin are usually harmless — but not always. Here's a guide in what to look out for.
Read the full story ›
Advertisement
Severn Trent customers have been asked to look out for an illegal fitting on their toilets that could lead to their water turning bright blue.
The inlet valve that, when combined with a blue toilet block, can result in the blue toilet water being siphoned back to the kitchen tap after a loss of supply.
Essentially, the incorrectly installed valves are submerged in water in toilet cisterns and won't cause a problem unless there happens to be a loss of supply.

Once that happens, the valve effectively 'sucks' the water all the way back to the kitchen tap and our customers end up with bright blue water that, for obvious reasons, they shouldn't drink.
– Dan Littlewood, Water Fittings Technician
The company is urging people to make sure their toilets are installed correctly in line with the Water Regulations Advisory Scheme.
This weekend the first BHS stores in the country start to shut their doors for the last time.
Read the full story ›
The 2016 Olympic Games begin in Rio on August 5th. With 30 days to go, we're looking backwards to some of the stars of past Games.
Read the full story ›
Load more updates