Stratford, Alcester, Leamington & Coleshill attending 5 vehicle road traffic collision: A46 Bishopton road now closed http://t.co/FEfJhWmVQe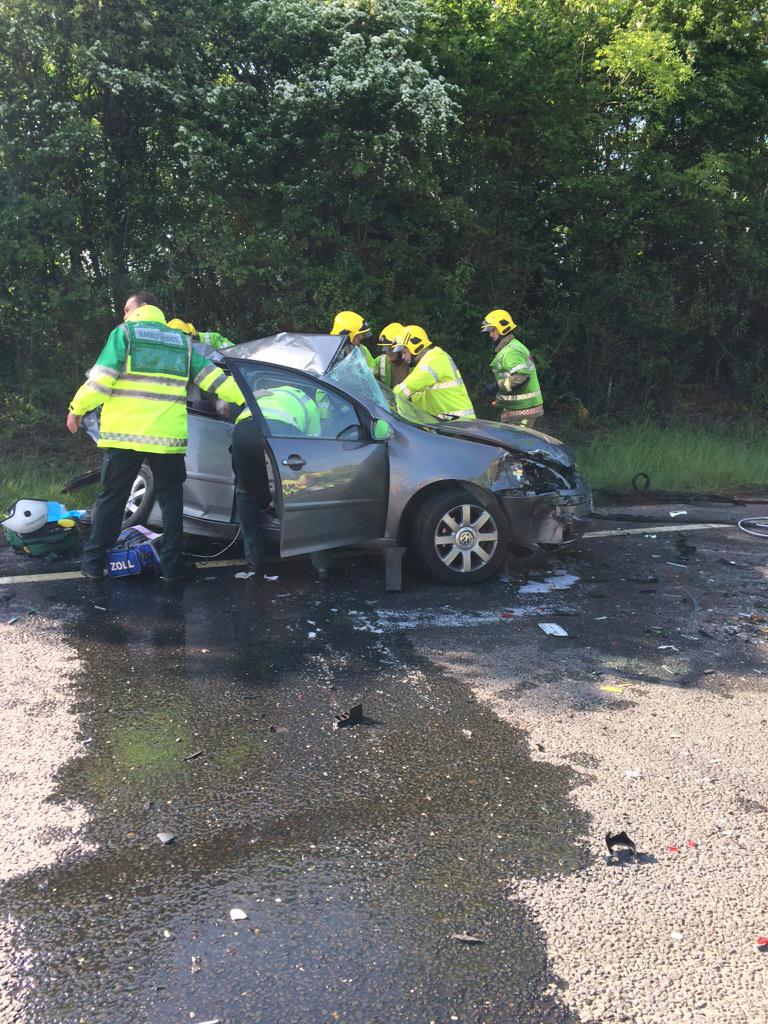 A new portrait of William Shakespeare has been unearthed and it is the only likeness of him to have been made in his lifetime.
Until now, the only authentic portraits of William Shakespeare were found in the First Folio and his monument at Holy Trinity Church in Stratford, but both were created posthumously.
The picture was discovered by botanist and historian Mark Griffiths. In an interview with Country Life magazine, he explains that he saw the portrait on the title page of The Herball by John Gerard, a 16th century book on plants, 400 years after it was first published.
"This is the literary discovery of the century. We have a new portrait of Shakespeare, the first ever that is identified as him by the artist and made in his lifetime.

"Mark Griffiths' unrivalled specialist knowledge as an expert in the role of flora in the literature of the English Renaissance made him uniquely qualified to discover the greatest Elizabethan of all."
– Mark Hedges, editor of Country Life
Advertisement
Shakespeare was born in Warwickshire 451 years ago today and he died 399 years ago today. We celebrate the greatest Midlander of all time.
Read the full story ›
A small child and two adults have been taken to hospital after a car crash in Warwickshire yesterday.
Paramedics were called to Campden Road in Lower Quinton - just south of Stratford Upon Avon - shortly after 7.20pm.
They found a three-year-old girl and her mother in one of the two cars involved. The child had facial injuries and neck and back pain. The trauma doctor at the scene was concerned about her condition, and she was sent to hospital in an ambulance.
Her mother - who is in her thirties - was suffering from abdominal pain, and she travelled to hospital in the same ambulance.
A man in his thirties was the only person in the other car. To begin with, he was unconscious and trapped in his car. Firefighters cut him free from his car, and he was sent to hospital with serious leg injuries.
Over 40 school children avoided escaped uninjured from a bus crash outside Stratford this morning.
The accident happened on The Ridgeway at 9:10am this morning, when the bus skidded off a country road and ended up in a ditch.
"On arrival, the ambulance staff found a bus that had left the road to the nearside and was at an angle in the ditch."
– West Midlands Ambulance Service spokesperson
Wellesbourne, Stratford & Rugby Large Animal Rescue team working to rescue Tally the 28year old horse in Walton today http://t.co/iW0wA8MMH5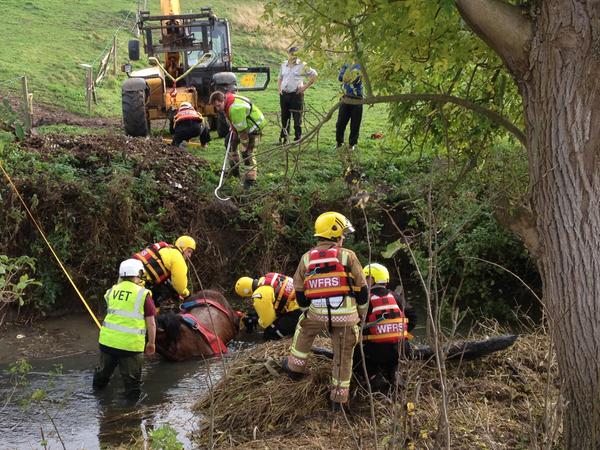 Advertisement
He hasn't even hit 40 yet, but Doc Brown has already forged three successful careers in different fields.
He started out as a rapper on the underground scene, before making a name for himself as a comedian. Now, he's playing DS Joe Hawkins in ITV's 'Law & Order: UK'.
ITV Central caught up with Doc Brown - Ben Bailey Smith - as his stand-up comedy tour reaches Birmingham Town Hall tomorrow night and Stratford's RSC next month.
Three men who crept into a Warwickshire house in the middle of the night and stole five guns have been jailed.
The burglary happened on April 8 in Clifford Chambers, close to Stratford upon Avon. The homeowner was asleep when they came in, but she woke to discover the trio in her house.
Mark Simons, 22, Raymond Kerridge, 49, and Lee Forbes, 31, sparked a major police operation in the wake of the crime.
Simons and Kerridge pleaded guilty prior to the trial at Warwick Crown Court. They were each sentenced to seven years and six months behind bars.
Lee Forbes was convicted following a trial, and was sentenced to nine years in prison; eight for the Clifford Chambers burglary and an extra 12 months for a dangerous driving matter and a burglary in Leicester.
A fourth man, 21-year-old Connor Kearney of Holly Walk in Stratford is charged with possession of a firearm and is due to appear in court at a later date.
"All burglaries have a massive impact on victims and this one was particularly frightening for the person who was home alone and awoke to three men in her house whose sole purpose was to steal firearms.

"The sentence has allowed the victim some closure and made her feel safer in her own home.

"This sends out a clear message to criminals that where firearms are stolen or used you will receive a heavy custodial sentence and Warwickshire police will do everything they can to bring those responsible to justice, and follow all leads to find lethal weapons."
– Detective Constable Collette O'Keefe
Police are asking witnesses to come forward after a car accident in Stratford yesterday.
The crash involved two vehicles, a Silver Fiat Sedici and a black Ford Fiesta.
Both drivers were taken to hospital. The woman driving the Ford Fiesta was air lifted to Walsgrave Hospital because her injuries were serious. The man driving the Fiat received minor injuries and was taken to Warwick Hospital.
It happened on the B4632 on Clifford Lane, near Clifford Chambers at 7.45am.
Iraq-born Tory MP Nadhim Zahawi has said that local leaders in northern Iraq estimate that between 500 and 700 Britons are fighting with the Islamist militants.
He told Channel 4 News that he was seeking further information after a high-ranking official told him one had been found "with a Liverpool Football Club membership card" and another carrying a different UK-related membership card.
Load more updates