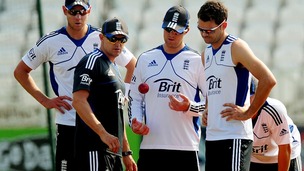 Will Broad be at his best in Nottingham?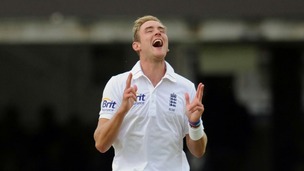 Nottinghamshire fast bowler Stuart Broad claims his best test figures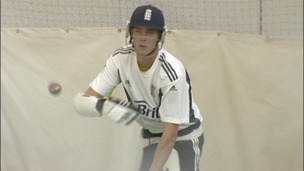 Stuart Broad could make comeback from injury today
Live updates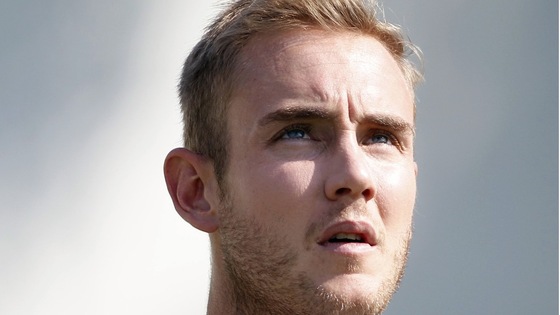 England fast bowler Stuart Broad is going to return home early from the tour of India because of injury.
He had a scan two days ago on his left heel and the results have ruled him out of the final Test which began in Nagpur today.
Twenty20 captain Broad, from Nottinghamshire, will also miss two matches against India in the shortest international format next week.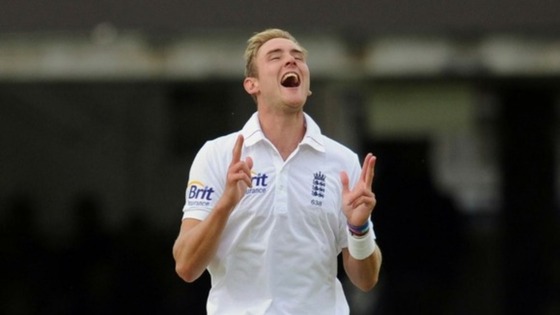 Nottinghamshire fast bowler Stuart Broad has been named in the International Cricket Council's five-day team of the year.
He joins team-mates Matt Prior and new Test captain Alastair Cook, who was yesterday confirmed as Andrew Strauss' successor.
Advertisement
Broad issues Twitter denial
Stuart Broad's denial of any involvement in setting up the fake Kevin Pietersen Twitter account, comes after Broad's friend Richard Bailey's claimed he set up the account.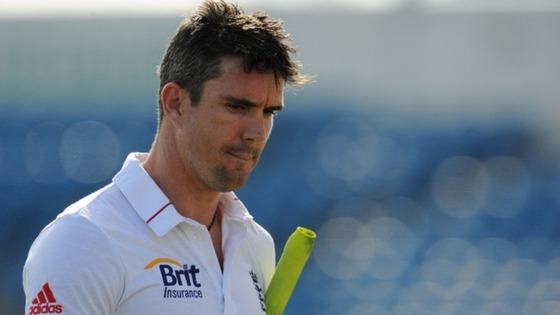 Mr Bailey says he opened the parody Twitter account - KP Genius - laughing at Pietersen's personality in the third person. The account was later shut down after the England batsman was unhappy that some of his teammates followed it.
Mr Bailey, who says he is from Nottingham and has the Twitter name @Bailsthebadger, has said sorry for any offence he has caused and has said no professional cricketers were party to his exploits.
Broad issues Twitter denial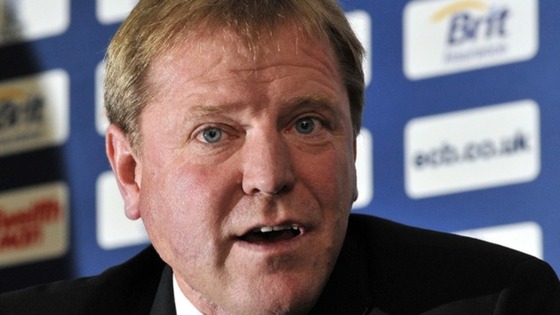 England Cricket Board Managing Director Hugh Morris said: "Having discussed this matter with Stuart, I am fully satisfied that he acted in a professional manner at all times and did not breach any confidences regarding fellow England player.
"ECB also accepts the apology Mr Bailey offered last night to the England team via his Twitter account and his reassurances that no professional cricketers were involved in the creation of this site."
Broad issues Twitter denial
The English Cricket Board has issued the following statement on behalf of Stuart Broad in relation to the setting up of a fake Twitter account for Kevin Pietersen by a member of the public:
Following last night's statement by Mr Richard Bailey that he was responsible for creating a fake Twitter account in Kevin Pietersen's name, I would like to confirm that I had no involvement in this whatsoever.

I met with the Managing Director - England Cricket, Hugh Morris this morning and assured him that I did not play any role in the creation of this account or provide Mr Bailey with any information regarding Kevin Pietersen or the England team.
– STUART BROAD
As has been widely reported Mr Bailey is a friend of mine, but we had no conversations regarding this issue at all and I am pleased that he has now decided to close the fake account down.
– STUART BROAD
Broad issues Twitter denial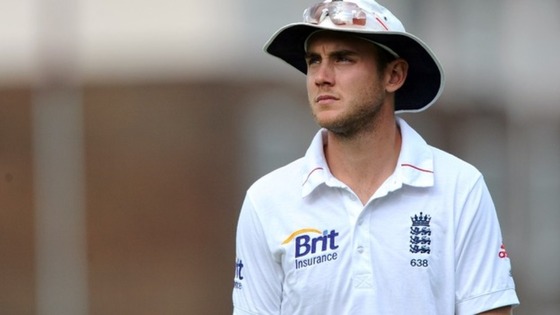 Stuart Broad has denied having any involvement in a parody Kevin Pietersen Twitter account set up by a member of the public, the England and Wales Cricket Board have said in a statement.
Advertisement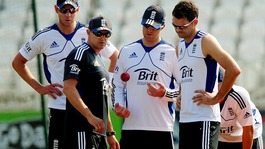 Central Sport
Twenty20 captain Stuart Broad speaks to ITV Central reporter Michael Sibert about test matches and his coaching session today with inner-city children from Nottingham.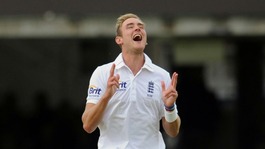 Central Sport
The England and Wales Cricket Board has announced 19-year-old Callum Rigby, a bowler from Telford, Shropshire, has been named as the Disability Cricketer of the Year.
Callum took eight wickets for the Learning Disability Squad during their Tri-Series tournament in South Africa last year.
Stuart Broad won the 'Fans' Moment of the Year' Award, for his hat-trick against India in last summer's Trent Bridge Test Match.
Load more updates
Back to top