An investigation has been launched after two police officers were allegedly caught on voicemail unleashing a tirade of foul-mouthed abuse about a suspected domestic violence victim.
WARNING: This story contains language which some readers may find offensive.
The officers had arrived to take a statement at the Sutton Coldfield home of teenager Alex Faragher, 19 - but when they discovered she wasn't in, she says they called her phone.
And she claims a foul-mouthed rant was inadvertently recorded, in which they called her a "f****** slag" and a "bitch".
Delays are expected on London Midland lines through Sutton Coldfield due to a broken-down train.
The train has now been moved but delays are expected to knock on until noon.
#SuttonColdfield update: Broken train now moved & line open. Disruption expected for a few hours - ticket acceptance on buses still in place
Advertisement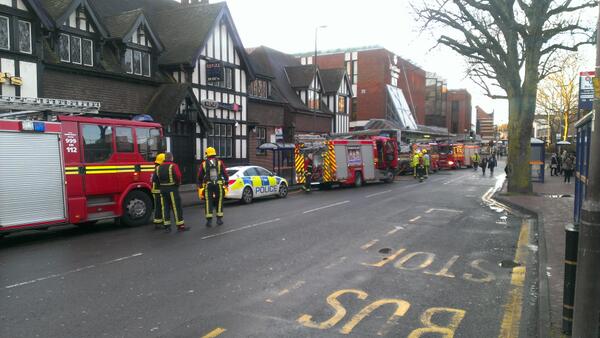 Fire now under control @nationwidebuildingsociety Sutton. Crews using forced ventilation to clear smoke all persons accounted for.
Buses not serving South Parade, Sutton Coldfield due to a buliding fire. Services will be terminating on the Ring Road.
Crews currently dealing with a 5 pump fire @nationwidebuildingsociety in Lower Parade Sutton Coldfield.
Advertisement
Sutton Coldfield MP Andrew Mitchell says a Royal Commission could be needed to examine how to restore the public's trust in the police.
Mr Mitchell was alleged to have called police officers plebs on downing street - but an officer has since pleaded guilty to lying about the incident.
It comes as an ITV survey has revealed only half those questioned said they trusted the police.
With the number of children in care continuing to rise, ITV News Central met a Leicestershire family who have fostered for 11 years.
Read the full story ›
The number of children being put into care is continuing to rise. The Fostering Network says there is a shortage of foster carers, particularly for teenagers, and siblings.
Joy and Steven Jelfs from Burbage in Leicestershire, have three children of their own, and foster two sets of siblings between 10 and 18 years old. Steve considers fostering to be a rewarding experience.
A pedestrian has died after being hit by a car in the Four Oaks area of Sutton Coldfield. It happened on Mere Green Road at around six o'clock yesterday evening. The man, who police believe was in his 80s, died in hospital.
Load more updates