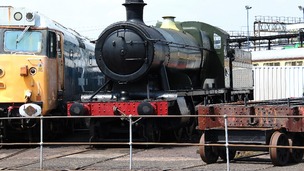 Regular commuters at Birmingham's historic Moor Street station will have noticed that something there is missing.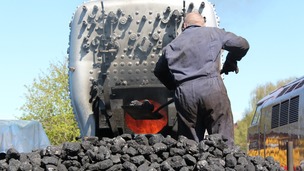 Not long ago it would seem unthinkable...the Midlands running out of coal. But that's exactly what's happening.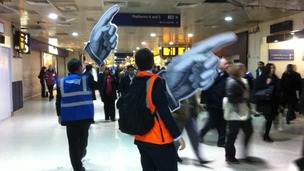 Commuters at New Street this morning have largely welcomed major changes to the station in Birmingham.
Live updates
Minister visits roads scheme
Motorway schemes in the Midlands could be the future of road network management in the future, a roads minister said today.
Speaking to ITV News Central, project manager Rob Edwards said: "We're doing extra resurfacing work so that we won't have to involve traffic management and narrow lanes for a long period after we finish this project.
"And that's going to be the emphasis on the way we manage the networks in the future."
Minister visits roads scheme
Roads minister Robert Goodwill said today that motorway schemes, like the one used to relieve traffic on the M6 in the Midlands, could be rolled out "more and more across the country".
Speaking to ITV News Central he said: "The main thing is to keep the traffic flowing and this system does keep the traffic flowing, it's much cheaper than having to put extra lanes on motorways."
He added: "Over the next 15 years we are going to invest £50 billion in road schemes."
Advertisement
Minister visits roads scheme
Roads Minister Robert Goodwill will visit the Midlands today to view progress on developing the M6 J5-8 smart motorway scheme.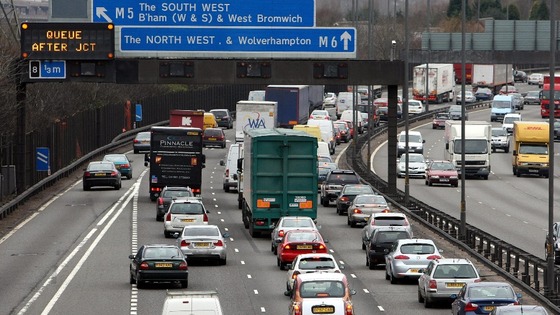 The project, which aims to reduce congestion between junctions 5 and 8 on the M6, has created 600 jobs.
Construction on the £115 million smart motorway M6 scheme started in April 2012 and it is due for completion in spring 2014.
£25m rail / road hub opens
Seven years ago when french car maker Peugeot closed its factory at Ryton, the employment situation in the area looked pretty bleak.
More than two thousand people were made redundant when production lines stopped at the plant near Coventry in 2006.
The factory is long gone - but now new firms are building big, bringing hundreds of new jobs. Chris Halpin went to see the first company to move in - Network Rail.
£25m rail / road hub opens
Speaking about the opening of Network Rail's road distribution centre today. the rail company's Director of National Delivery Service Martin Elwood explains why Ryton in Warwickshire is an ideal location to be based.
£25m rail / road hub opens
Network Rail has today opened a £25 million road haulage distribution centre at Ryton in Warwickshire which has created 100 jobs.
Councillor Craig Humphrey, Leader of Rugby Borough Council, has told ITV News Central that he is "delighted" at the new development.
Advertisement
£25m rail / road hub opens
Network Rail's new road and rail hub near Coventry stores hundreds of thousands of parts, to be distributed nationwide.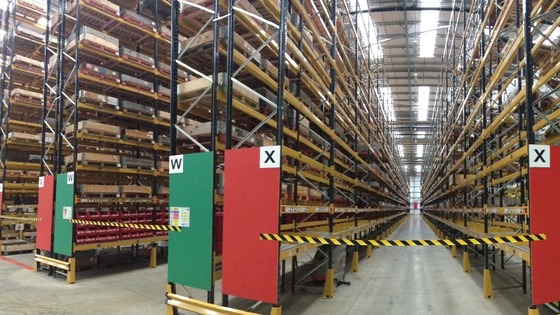 The rail company are opening their new distribution centre on the site of the old Peugeot factory, at Ryton. The centre currently houses 150,000 parts, ready to be taken around the country.
£25m rail / road hub opens
Speaking about the opening of Network Rail's new road/rail hub at Ryton in Warwickshire, the head of the company's National Delivery Service said:
"Network Rail's first preference is to transport goods by rail. This is not always the right solution so we have an extensive road fleet to transport goods and equipment to our work sites and depots.

By bringing the logistics for this together at Ryton we can offer a more effective and efficient service for Network Rail. This will mean reduced costs and faster turnaround times when we do work on the railway."
– Martin Elwood, director of Network Rail National Delivery Service
£25m rail / road hub opens
Network Rail's new road haulage distribution centre is described as a 'significant' base for the firm's rail upgrade work.
The £25 million hub has been built at Ryton near Coventry because of its central location, close to the A45.
Here are some facts and figures about the new building and how it will help Network Rail's National Delivery Service (NDS).
New building covers 300,000 sq ft
Construction of the new hub took 11 months
New site has created 100 jobs
Road vehicles based there will supply 150,000 parts nationwide
Will make 50,000 deliveries every year
Replaces three former sites at Worcester, Lichfield and Ludgershall in Wiltshire
Help to maintain 1,250 vehicles in the rail fleet
Work in conjunction with the NDS control centre in Milton Keynes managing rail upgrade work
NDS team manages 28,000 work sites, 8,000 engineering trains and 17,000 on-track machines annually
£25m rail / road hub opens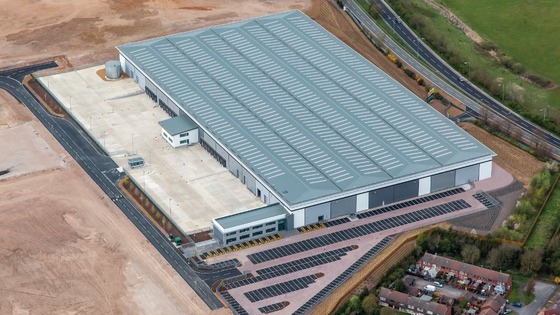 Bosses at Network Rail will today officially unveil its new hub for the firm's road vehicles which has been built at Ryton near Coventry.
The project cost £25 million and is on the site of the former Peugeot factory which closed in 2006.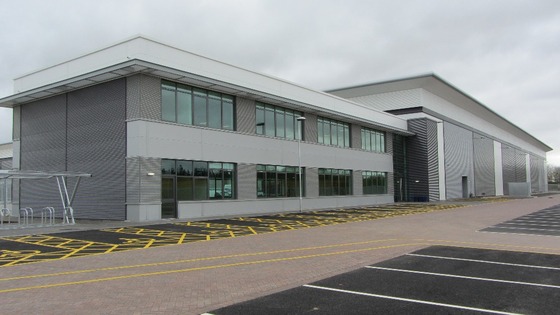 The new building covers 300,000 square feet and is being described as a 'significant' base for the rail company's fleet of road vehicles.
Network Rail's National National Delivery Service supplies 150,000 parts for trains and infrastructure, and the new site was chosen for its close location to the A45 and close links to railway lines.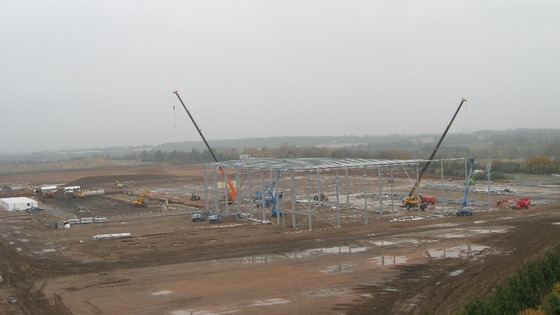 Work began on site just over a year ago and the building has been operational since this August.
Load more updates
Back to top