#M42 #WestMidlands N/B within J6. Recovery is on-going and contractors are assessing barrier damage. Long delays in area.
Fire crews now clearing M42. Cars being recovered. Do not stay in your car in the 3rd lane after a puncture http://t.co/GxGbU1swWK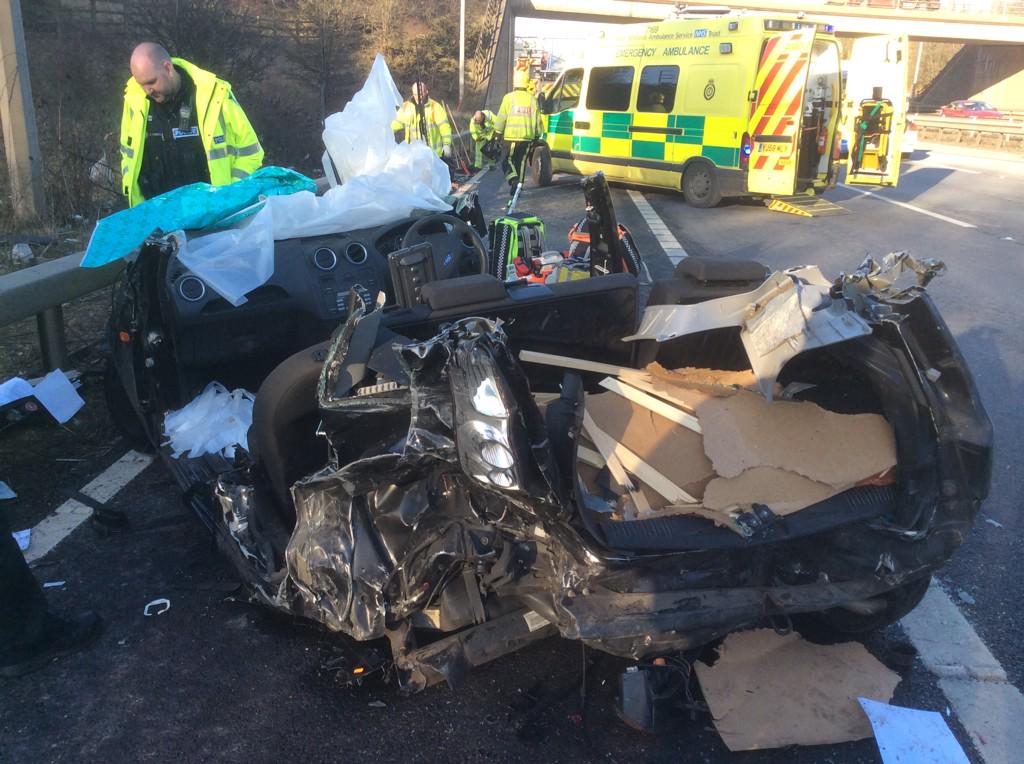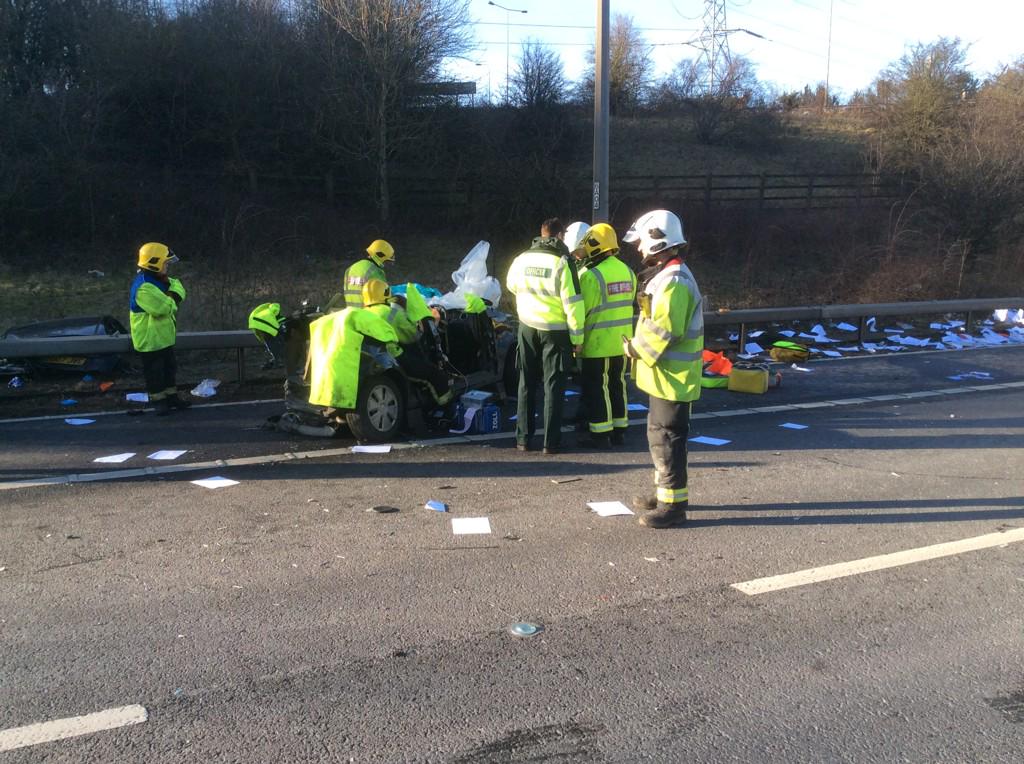 Advertisement
There are travel delays of up to 50 minutes for anyone travelling on the Arriva Trains Wales service southbound between Crewe and Shrewsbury.
This is due to an earlier broken down train at Whitchurch in Shropshire.
The lines have re-opened but services are still subject to knock on delays.
There's no estimate for when a normal service will resume.
Delays are likely due to the road being closed because of an accident and barrier repairs on the A38 Southbound between A5121 (Clay Mills) and A5121 (Branston Interchange).
Congestion up to the A5132 The Castle Way (Willington / Eggington Turn Off).
The road is likely to be closed until around 3pm.
The M6 Southbound is closed with queueing traffic due to debris on the road, a spillage and a serious accident involving two lorries between J16 A500 (Stoke-On-Trent/ Crewe) and J15 (Stoke-On-Trent)
Advertisement
Two lanes closed and long delays due to accident, seven vehicles involved on M1 Northbound between J18 A5 / A428 (Rugby) and J19 M6 / A14 (Catthorpe Interchange), congestion on M1 to J16 A45 / A4500 (Daventry).
Disruption on East Midlands Trains between Nottingham and Derby due to a person being hit by a train at Long Eaton.
Delays of up to an hour are expected to go on until at least 13:30.
One lane closed and very slow traffic due to broken down vehicle on M6 Southbound between J10 A454 / B4464 (Wolverhampton / Walsall) and J9 A461 (Wednesbury), congestion to J11 A460 / A462 (Cannock). In the roadworks area.
Very slow traffic, Main carriageway closed and long delays on M42 Northbound at J10 A5 (Tamworth), congestion on M42 to J9 M6 Toll / A446 (Curdworth / Coleshill). Travel time is 30 minutes.
Load more updates