The TUC held a protest in Birmingham this morning against the blacklisting of construction workers who were illegally targeted for pushing for better health and safety on building sites.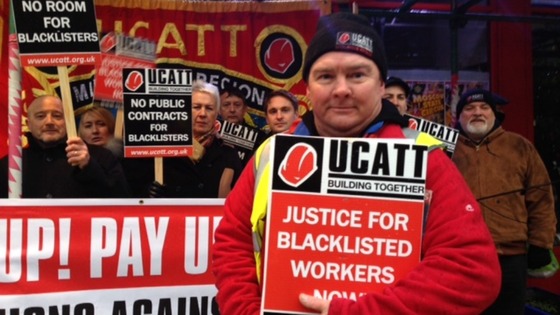 The demonstration took place outside the offices of Sir Robert McAlpine on Paradise Street in Birmingham city centre before moving to Wolverhampton where it will continue later this morning.
Other TUC protests are taking place around the country today alongside the construction unions GMB, UCATT, and Unite who will lobby MPs to call for justice against blacklisting.
In 2009, it emerged that more than 40 construction industry employers in the UK had been using a list of more than 3000 building workers in order to keep activists out of work. These workers have never been told they have been blacklisted, nor paid any compensation.
The TUC are calling for an inquiry into the practices and say the aim of today's protests is to hold the industry account.