Two East Midlands students killed in Ukrainian plane crash
A charity appeal page set up by a victim of flight MH17, who was originally from Leicester, has passed the £10,000 mark after attracting new donations following his death.
More than 650 people have donated to the Kidasha charity on the JustGiving page set up by 20-year-old Richard Mayne.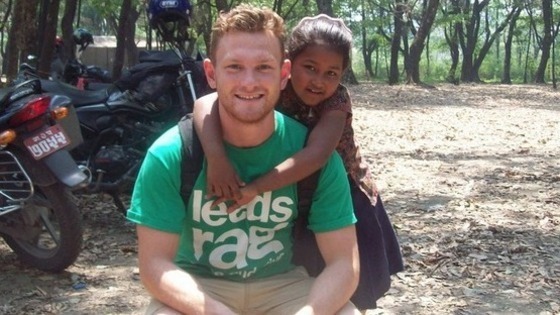 Richard set up the appeal in January before travelling to Nepal for voluntary work in March.
Kidasha, which helps families living in poverty in Nepal with healthcare and other needs, said the proceeds from the page will be used to help repair a shelter Richard spent time at in Nepal.
"Richard was an incredibly enthusiastic and caring member of the group, who spent time organising art activities and games with children attending a drop-in centre for children living in one of the many slums in and around Pokhara, Nepal's second largest city."
– Kidasha's chief executive, Janice Miller

READ: Two East Midlands students killed in Ukrainian plane crash