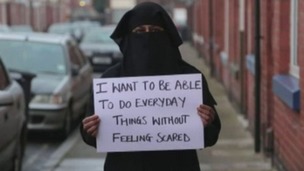 The 'Harms of Hate' video showcases local people who've been targeted because of their appearance, religion or sexuality.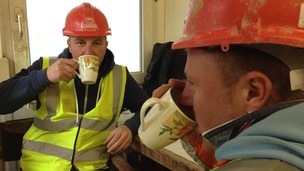 Students from Leicester University have unveiled a formula for the 'perfect' cup of builder's tea. So, what is all the fuss about...?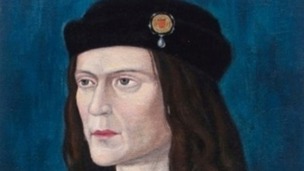 Scientists at the University of Leicester plan to map Richard III's entire genome to reveal more personal details about him.
Live updates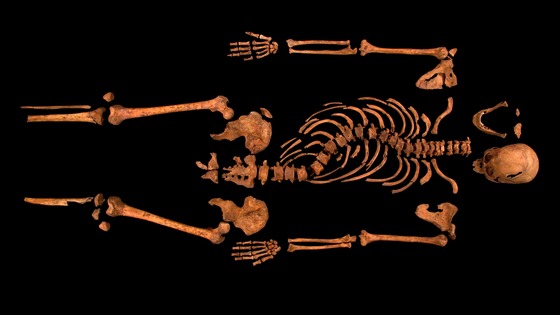 Scientists have revealed previously unknown details about King Richard III's lifestyle after cutting edge research into his bones.
The joint work by the British Geological Survey in Keyworth in Nottingham and the University of Leicester, used a process called Isotope analysis, testing for chemical structures to give clues about where Richard III lived at certain times of his life, and the food he was eating at the time.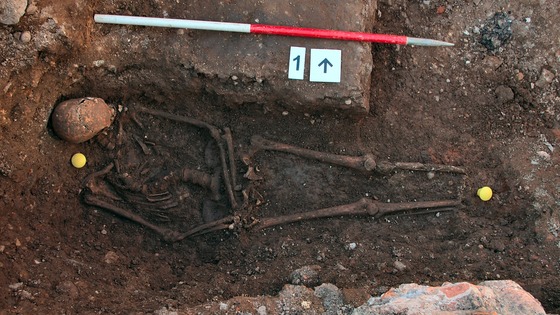 By looking at the teeth, a femur and a rib, the scientists saw a change in the king's diet from childhood, to when he would have eaten lavishly in later life after being crowned king..
Dr Angela Lamb, Isotope Geochemist and lead author of the paper said:
"The chemistry of Richard III's teeth and bones reveal changes in his geographical movements, diet and social status throughout his life."
– Dr Angela Lamb

The finding from the research will feature in a Channel 4 documentary tonight at 9pm.
Multi-million pound heart centre opens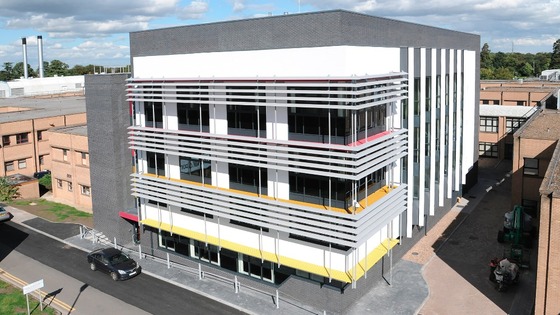 A multi-million pound heart facility will be officially opened at at Glenfield Hospital in Leicester today. The University of Leicester British Heart Foundation Cardiovascular Research Centre aims to improve diagnosis and treatment of heart diseases.
Funding for the new centre has come from a number of different charities and foundations including the British Heart Foundation, the Wolfson Foundation and the Edith Murphy Foundation.
Director of Development, Steve O'Conn said the centre will:
"Improve the health and life expectancy of patients and the public in Leicester, the UK and ultimately worldwide"
Advertisement
Richard III 'not a hunchback' say Leicester experts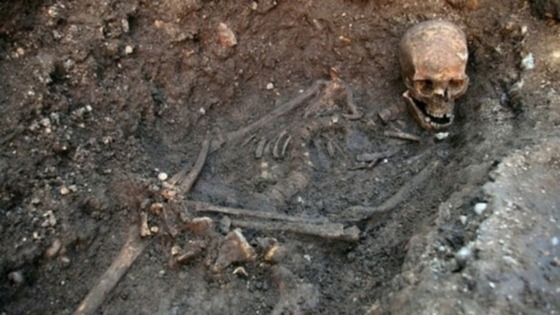 A study has shown King Richard III was not the "hunchback toad" described by Shakespeare, and was hardly affected by his spinal deformity.
Scientists who scanned his spine found that it had a "well balanced curve", that could have been concealed by clothes or armour.
Hunchback depictions have been seen on stage and on screen, but his head would not have been straight and not to one side, and no evidence of a limp was found. These findings are also supported by accounts written when Richard III was alive.
Dr Phil Stone, chairman of the Richard III Society, said:
Examination of Richard III's remains shows that he had scoliosis, thus confirming that the Shakespearean description of a 'hunch-backed toad' is a complete fabrication - yet more proof that, while the plays are splendid dramas, they are also most certainly fiction not fact.
History tells us that Richard III was a great warrior. Clearly, he was little inconvenienced by his spinal problem and accounts of his appearance, written when he was alive, tell that he was 'of person and bodily shape comely enough'.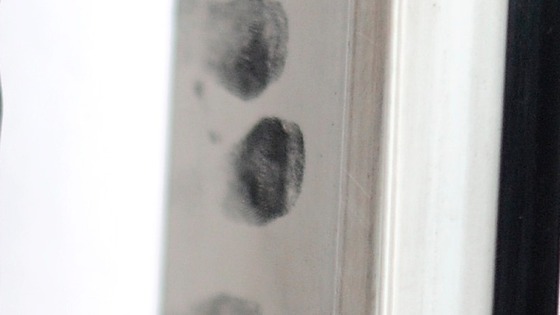 Scientists at the University of Leicester have developed a new ultraviolet torch to identify fingerprints on receipts and cash machine statements.
Current methods for identifying fingerprints are not as effective on them because of the type of paper the machines use. The team says they hope the technology will help in the fight against theft and fraud.
King Richard III remains to be buried in Leicester
National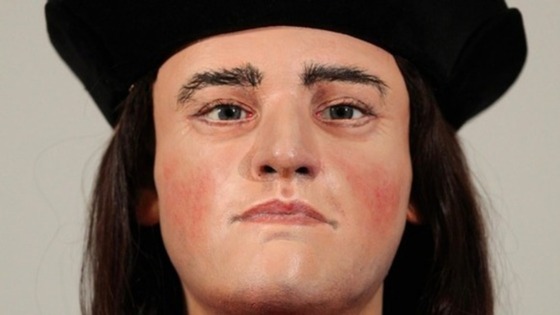 The lawyer who spearheaded Richard III's descendants' legal challenge has described the High Court decision as "highly regrettable".
Matthew Howarth, partner at Yorkshire law firm Gordons, said his clients were now considering appealing against the ruling.
Mr Howarth said: "We obviously respect and accept today's verdict, and are grateful to have had the opportunity to raise this matter before the courts, but are naturally disappointed at the decision, which we regard as highly regrettable."
King Richard III remains to be buried in Leicester
Work has begun on the King Richard III cathedral gardens in Leicester. The centre is located on the site where the remains of the former Plantagenet King were found buried in a grave in September 2012.
The centre is due to open later this Summer.
The High Court has ruled that the University of Leicester does have the rights to bury King Richard III's remain in the city's cathedral.
Advertisement
King Richard III remains to be buried in Leicester
National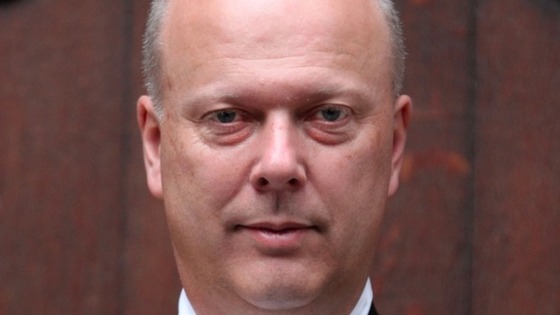 Justice Secretary Chris Grayling has blasted Plantagenet Alliance, the group who fought to have Richard III buried in York, for wasting taxpayers money.
He said he was pleased with the High Court's decision to rebury the King's remains in Leicester, where they were found.
He added: "I am frustrated and angry that the Plantagenet Alliance - a group with tenuous claims to being relatives of Richard III - have taken up so much time and public money."
King Richard III remains to be buried in Leicester
The Dean of Leicester, The Very Reverend David Monteith, said:
"This is a day to open the champagne that's been sat in my fridge. Let's just rejoice that the judgement has come."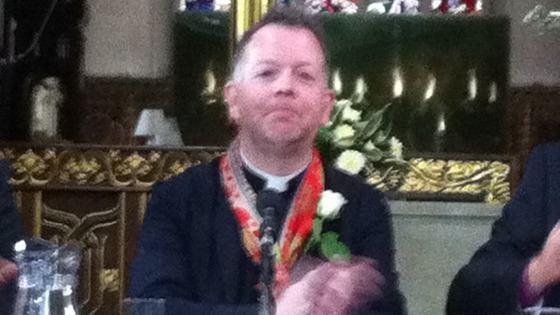 King Richard III remains to be buried in Leicester
The University of Leicester says its work is 'undisputed' after the High Court ruled the University does have the rights to bury King Richard III's remain in the city's cathedral.
This is a victory for common sense and justice and it upholds the norms and agreed practice for archaeological excavations.

King Richard III received a Christian burial in Leicester over 500 years ago and it is only right, now that the Church where he was buried has been destroyed, that he is reinterred in the Cathedral in the same parish with honour and dignity.

The fact that the University of Leicester discovered the King through the expertise of its archaeological work and subsequent scientific investigation is undisputed.
– University of Leicester spokesperson

READ: King Richard III remains to be buried in Leicester

The King's remains were discovered buried under a council car park in Leicester in 2012 by archaeologists.
King Richard III remains to be buried in Leicester
The Leicester City Mayor, Sir Peter Soulsby, said:
"After the frustration of recent months it is now in the hands of the Cathedral to make proper provision for the re-interment of Richard III, and that his remains would be laid in a tomb fit for a king."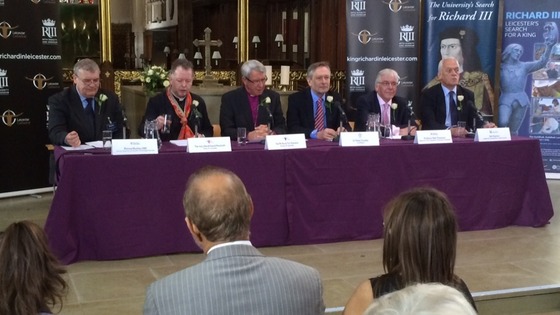 Load more updates
Back to top