Live updates
Vaisakhi food drive to help those in need
VAISAKHI FOOD DRIVE - 11+ TONNES OF FOOD COLLECTED With the blessings of Vaheguru, today over 11 tonnes of food... http://t.co/CnhCRLfl7k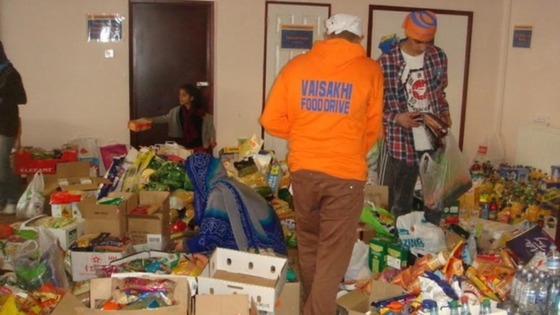 Leicestershire Sikh Alliance are hoping to collect over 10 tonnes of food at a food drive later today.
Thousands of Sikhs will come together to celebrate the most important day on the Sikh calendar and Leicester Sikh Alliance is hoping to beat last year's collection of 10 tonnes of food for vulnerable people.
The food drive will take place at Guru Tegh Bahadur Gurdwara today from 10.00am until 5.00pm.
Vaisakhi celebrations will continue throughout this month. Click here to find out more information on events across the Midlands.
Advertisement
Vaisakhi celebrations take place across the Midlands
Taking part in #Vaisakhi celebrations or parades in the #Midlands soon? Tweet your pictures to @itvcentral / me and we'll share a selection!
Vaisakhi food drive to help those in need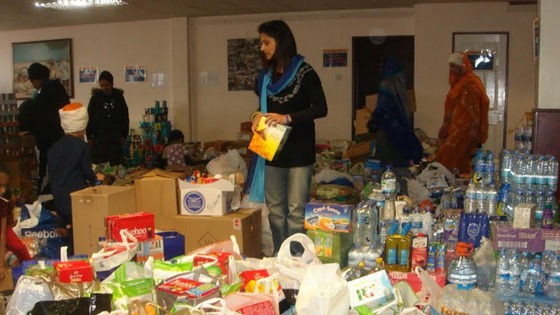 Vaisakhi food drive to help those in need
Organisers of Sunday's Vaisakhi food drive in Leicester, say they want to beat last year's record 10 tonne donation collection. Food and other items donated will be distributed to those in need across the community.
This really is a fantastic way of celebrating Vaisakhi. The fundamental tenants of the Sikh faith are serving others, and treating everybody equally - and what better way to put this into practice than by having a multi-faith food drive? We would urge people of all backgrounds and communities to join us in celebrating, and really helping those in the greatest need".
– Raj Mann, Chair of the Leicestershire Sikh Alliance

Click here to see Sikhs explaining the importance of Vaisakhi.

Click here to see more Midlands' volunteers helping those in need.
Vaisakhi food drive to help those in need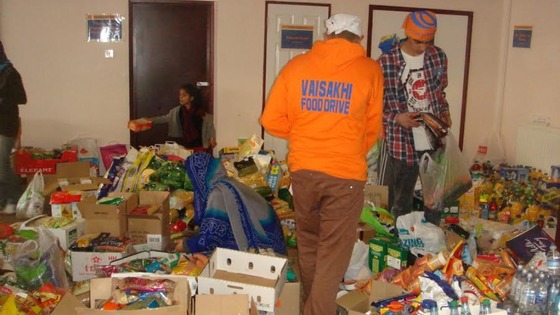 Volunteers from Leicester's Sikh and wider community and beyond, are holding a special food drive on Sunday as part of Vaisakhi celebrations. They're marking the most important day of the Sikh calendar by collecting food drive donations that will be given to those in need.
At last year's event 10 tonne worth of food drive donations were collected in a single day. Organisers are hoping to top that amount this year, and say charity is a key part of the Sikh faith and teachings.
Charities and organisations among those taking part on Sunday include the Leicestershire Sikh Alliance, Kaurageous Leicester and The Guru Tegh Bahadur Gurdwara.
Organisations who will then help distribute the food include FareShare Leicester, Leicester Charity Link, Kirpa Foodbank, and Midlands Langar Sewa Society.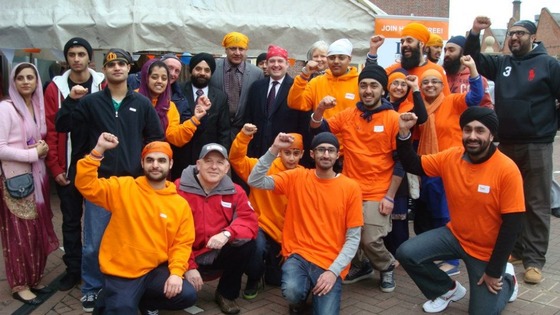 Thousands are expected to take part in Vaisakhi parades across the Midlands on Sunday, and many will cook food especially to give to others on the day. Organisers expect many attending the celebration parades to also donate to the food drive, which is being held at The Guru Tegh Bahadur Gurdwara.
Click here to see more on Vaisakhi celebrations in the Midlands.
Click here to see the ITV News Central report on last year's food drive in Leicester.
Advertisement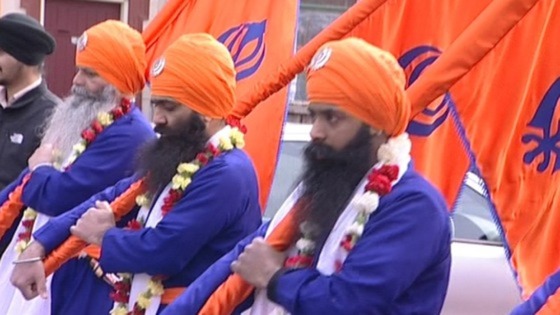 The Council of Sikh Gurdwaras in Birmingham and Birmingham City Council have announced that this years' celebrations will take place on April 27.
The first processions (Nagar Kirtan) will start at 11am from Gurdwara Baba Sang in St Paul's Road, Smethwick with the second starting at Gurdwara Ramgarhia Sikh Temple in the Jewellery Quarter at 11.30am.
A community celebration will take place at Handsworth Park between 11am and 6.30pm.
For more information visit the Birmingham Mail website.
Click here to see photos from the procession last year.
Vaisakhi Festival in Birmingham
What's thought to be the largest Vaisakhi event outside of India, thousands of people are celebrating in Birmingham today.
Several parades have taken place from Sikh temples around the city, converging on Handsworth Park this afternoon.
We spoke to people heading there from the Beadbi At Ramgharia Gurdwara in the Jewellery Quarter this morning.
Vaisakhi Festival in Birmingham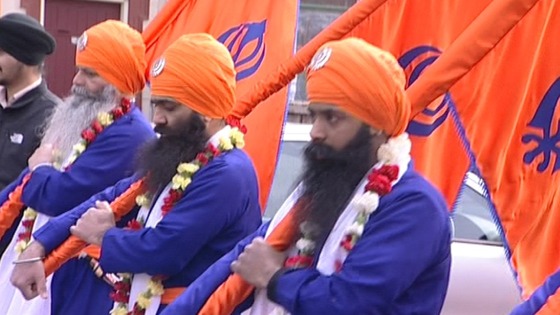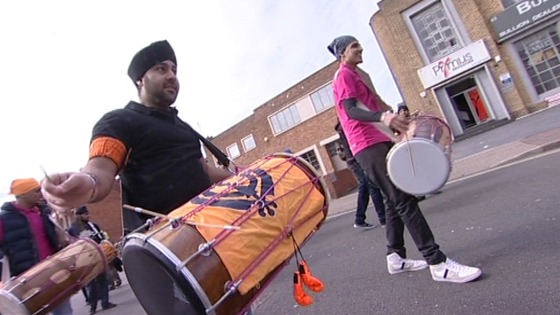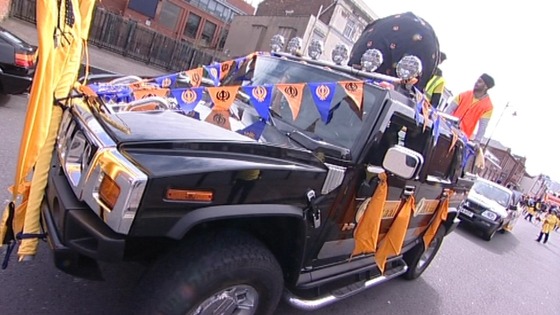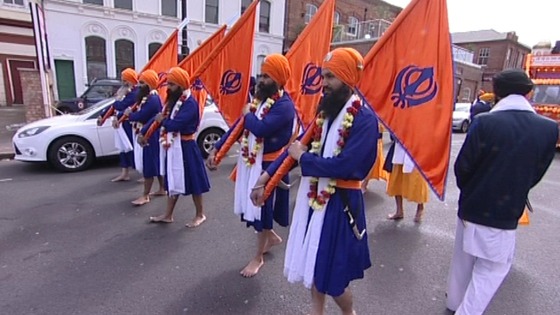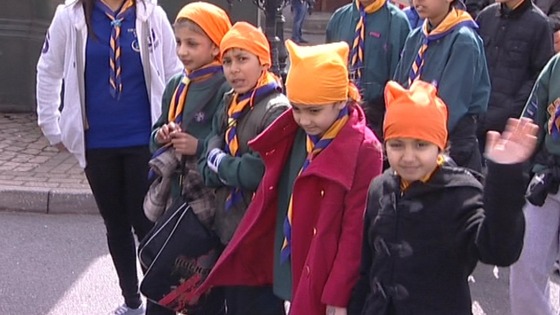 Vaisakhi Festival in Birmingham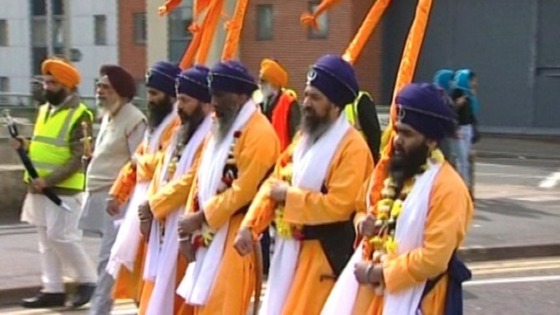 Thousands of Sikhs are expected to gather in Birmingham today to celebrate one of the most important dates on their calendar.
The festival is taking place in Handsworth Park, there will be live music, entertainment, Indian food and craft stalls.
The parade traditionally symbolises the harvest festival in the Punjab.
Load more updates
Back to top