Walsall boss Dean Smith has been named as Brentford's new manager, subject to contract. He will be joined by assistant, Richard O'Kelly.
Read the full story ›
Chelsea manager Jose Mourinho was full of praise for Walsall despite his side beating the League One hosts 4-1 in last night's third round cup clash.
He said he had 'never seen' a League One team play the quality of football which Walsall tried to play.
He added that they were more technical than most League One teams.
Advertisement
Walsall fans have praised their team's performance despite the League One side losing 4-1 at home to Premier League champions Chelsea.
James O'Connor's goal put the hosts on the score sheet, but Chelsea proved too strong as they knocked Walsall out of the Capital One Cup in the third round.
ITV News Central spoke to Walsall fans after the match last night.
The Sky Bet League One manager of the month award for August has been won by Walsall boss Dean Smith.
Read the full story ›
Walsall supporters are 'absolutely ecstatic' about the prospect of facing Premier League Champions Chelsea next month.
The Blues will face League One Walsall in the third round of the Capital One Cup on the 22nd September.
ITV News Central spoke to Steve Davies, Secretary of Walsall Supporters Trust about the prospect of hosting Chelsea in the next round.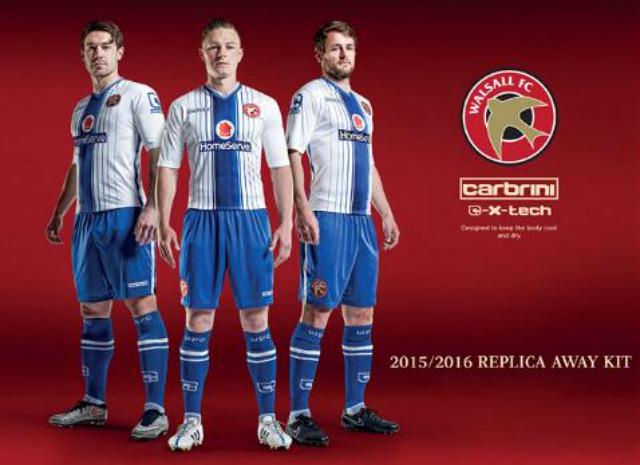 The Saddlers have revealed their new white and blue away kit for the 2015/16 football season.
The team are back in action today taking on Premier League neighbours, Aston Villa, in a pre-season friendly.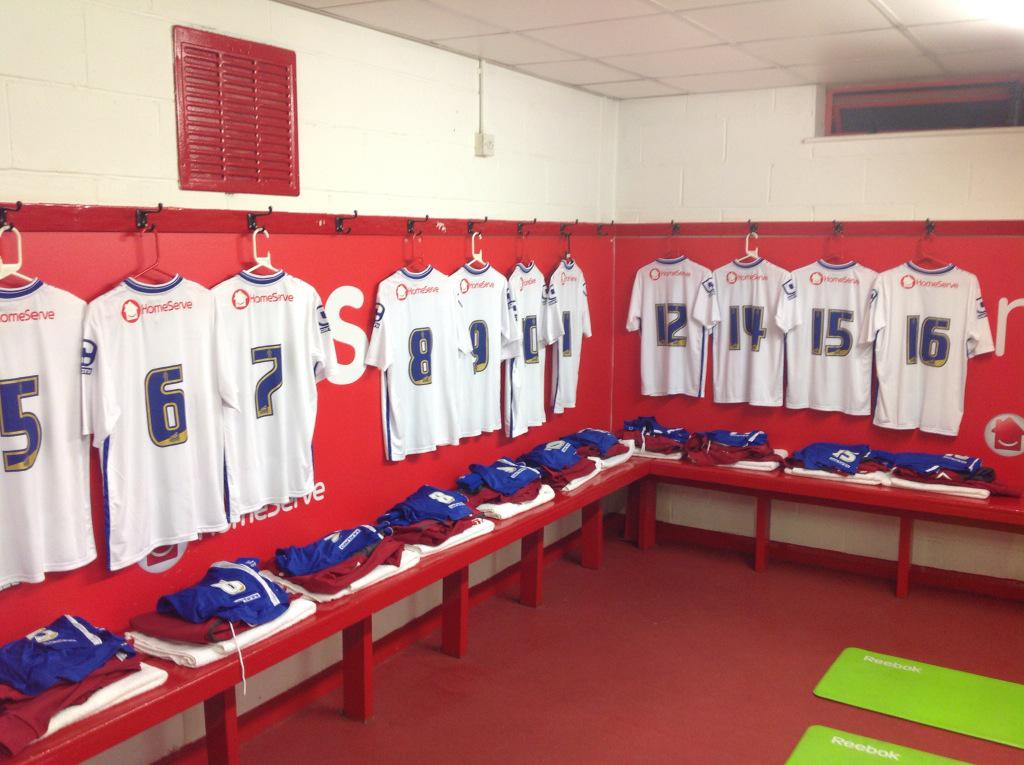 Advertisement
Walsall have booked their place in the Johnstone's Paint Trophy Final at Wembley in March.
The Saddlers drew 0-0 at the Banks' Stadium in the northern area final second leg against Preston, after winning the first leg two nil.
Walsall FC have completed the signing of former Chelsea midfielder, Billy Clifford until January 2015.
The 21 year-old is a product of the Stamford Bridge youth ranks, having been associated with the Premier League since the age of eight.
He left Stamford earlier this month and has joined The Saddlers following two pre-season friendlies.
I've been impressed by his attitude and his willingness to learn. He has fitted in well and I am delighted to add him to our squad.

There are elements of his game that require work, but he is aware of that and is prepared to come here on a short-term deal and work hard in a bid to earn himself a longer-term contract at the club.
– Dean Smith, Walsall FC boss
Walsall FC have responded to allegations of racism from a section of the crowd during their match against Wolverhampton Wanderers, saying those found guilty of racist abuse will be banned from the Banks's Stadium for life.
The club say they are working closely with Wolverhampton Wanderers and the police to investigate the alleged racist abuse, aimed at two Wolves players during the match.
Walsall Football Club can confirm that we have been in dialogue with our counterparts from Wolverhampton Wanderers regarding allegations that two of their players were subjected to racist abuse during the course of Saturday's Sky Bet League One fixture.

We are taking this matter very seriously and will fully co-operate with West Midlands Police and Wolverhampton Wanderers throughout this investigation.
Both Wolves and Walsall are fiercely committed to stamping out all types of discrimination within football and will vigorously investigate any and all allegations of racist abuse.

Should anyone be found guilty of the above allegations, they will be issued with a lifetime ban from Banks's Stadium.

As the matter is being investigated, the club can make no further comment at this stage.
– Walsall FC club statement
Wolverhampton Wanderers have made an official complaint to the FA and to Walsall FC over alleged racism during the match between the two sides at the Banks's Stadium on Saturday.
In a statement, the club say racist abuse was aimed at defender George Elokobi in the first half while he warmed up as a substitute, and abuse aimed at goalkeeper Carl Ikeme came from behind the goal in the second half.
The complaint relates to a small number of individuals in the crowd at Saturday's game and will not sour the good relationship that exists between the two clubs.
Both Wolves and Walsall are fiercely committed to stamping out all types of discrimination within football and will vigorously investigate all allegations of racist abuse.
Wolves will always strongly support its players who are the victims of discrimination, and Carl Ikeme and George Elokobi both displayed admirable restraint in the face of receiving the abuse on Saturday.
Kenny Jackett also commented on the situation:
Both Carl and George received racist abuse at the game on Saturday and we have made an official complaint both to Walsall and the Football Association.
We were disappointed by what was said to our players but we have a lot of respect for Walsall Football Club and we know this will be down to individuals.
There is no place for racism either in football or in society and as a Head Coach and as a club we will back our players if they are on the end of it. We have made our statement and gone about things in the right way and will now leave the authorities to deal with the situation.
Load more updates