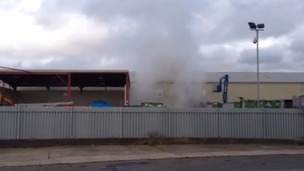 Loud explosions have been heard at the scene of a recycling plant fire in Darlaston, Walsall.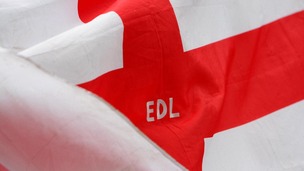 31 EDL supporters have been sentenced to 60 years and eight months for their part in a disorder in Walsall last year.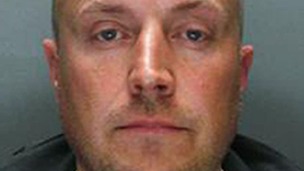 An "unlucky 13" of Britain's most wanted criminals who are thought to be hiding in Spain has been unveiled today.
Live updates
Growing concerns for missing 12-year-old boy from Walsall
Police have tonight launched a public appeal to find a schoolboy from Walsall who hasn't been seen by his family since Wednesday.
Twelve-year-old Jaspreet Khun failed to return home from Aldridge School three days ago.
A police spokesperson said:
"We're working hard to find Jaspreet who has a history of going missing. We have spoken to his teachers, friends, family and others who know him. A number of properties have also been visited.

"We're now extending that search and would urge anyone who has spotted him over the past few days to call us immediately. We just want to know that he is safe and well."
– Detective Constable Joanne Myatt-Jones, West Midlands Police

Anyone with information on where he is, is asked to contact Walsall Police immediately on the 101 number.
Growing concerns for missing 12-year-old boy from Walsall
Police have put out an appeal to find a missing 12-year-old boy from Walsall who hasn't been seen since Wednesday 5 March.
Concerns are growing for Jaspreet Khun, from Norman Road, Park Hall in Walsall, who was reported missing to police shortly before 6pm on Wednesday when he didn't return home from school.
The boy, who attends Aldridge school, has gone missing four times before over the past year but has always returned safe and well. On one of those occasions he was found in London.
Jaspreet is described as Indian, around 4' tall, slim and has short black hair and brown eyes.
Anyone with information on where he is, is asked to contact Walsall Police immediately on the 101 number.
Advertisement
A car has crashed into a house in Walsall in the early hours of this morning.
It happened on Wayside Walk just after 1:15am.
The car and house suffered significant damage as a result of the crash.
The driver of the car, a man believed to be in his late 20's, was taken to hospital.
The two people inside the house were evacuated from the property and did not suffer any injuries.
An arson suspect has been arrested following a petrol attack on the front door of a home in Walsall this morning. It comes after a woman rescued from the house was treated for smoke inhalation.
The police and fire services were called to the house in Bloxwich Road at 3.10am and arrived to find the door on fire.A 43-year-old man – understood to be known to the victim – was arrested on suspicion of arson with intent to endanger life.
Fire service updates
A 93-year-old woman has been rescued from a six-storey block of flats in Walsall this evening after a fire broke out in her airing cupboard.
The woman suffered smoke inhalation after the blaze, believed to have been caused by an electrical fault, broke out shortly before 7pm at the flat in Bamford Road, Bloxwich.
93 year old Woman rescued from fire flat in 6 storey block in Bloxwich by FS crews tonight. Caused by electrical fault in airing cupboard.
None of the other flats in the building were affected.
Police search for missing Walsall teenager
Advertisement
Police search for missing Walsall teenager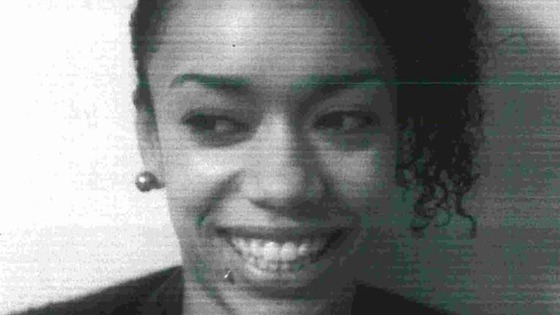 Police say they are 'concerned' about a Walsall teenager who has not been seen for more than three weeks.
Leah Hesson, 17, was reported missing to local police on 6 February.
Since she disappeared, officers say Leah has been in touch with support workers but has yet to return to her home in Burchills.
Leah is described as black, 5ft 6in tall, of slim build, with black curly hair and she has her ears and lip pierced.
Police updates
A police officer who helped save residents from an arson attack has been given an official Judge's Commendation for his bravery this week.
PC Paul Florey was patrolling in Wychbold Close, Willenhall, after reports of a house fire in October 2012 when he spotted a eight-foot-high flames at the outside door of a block of maisonettes.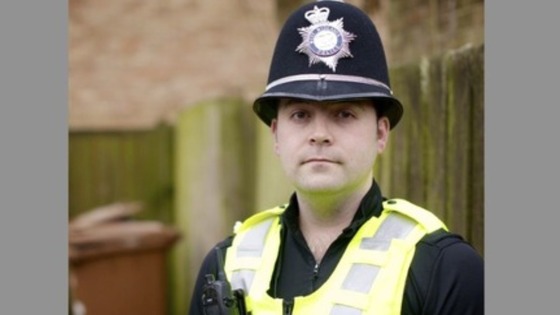 The blaze had been started in a wheelie bin, which had then been jammed up against the door to stop residents escaping.
But the officer forced open a garden gate and dragged the the bin away.
Officers later arrested 20-year-old Aiden Elmore, who admitted starting both that fire and another in Southey Close, Short Heath, in which a pensioner died after being overcome by smoke.
Elmore was jailed for life at Wolverhampton Crown Court in November, when Judge John Warner praised PC Florey for his brave actions.
ITV Central Travel
Southbound traffic on the M6 is slow, with reports of an overturned vehicle on the slip road at J10 for Walsall and Wolverhampton.
Report of a vehicle overturned J10 M6 south. Officers attending. Southbound traffic slow and southbound entry slip affected
Body found on M6 near Walsall
The M6 has now re-opened after a body was found this morning between junctions 10 and 10a for Walsall and Wolverhampton.
The M6 has now reopened, traffic is running between jcts 10a and 10. Have a safe journey
Load more updates
Back to top