A pigeon who was rescued after spending five days in a chimney has posed for a selfie with the RSPCA officer who rescued her.
Animal welfare officers were called to Milton Street in Walsall on Sunday afternoon after a homeowners reported the bird which was trying to escape. Rescuer Catherine Strawford said:
"The man who lived there said he'd heard the bird flying around for a number of days, the chimney, in an upstairs room, was completely sealed except for a small air vent plastered into the brickwork. I explained that, to get the bird out, we'd have to knock a hole through the wall. The following day, with the help of West Midlands Fire & Rescue Service, we managed to free the poor pigeon. The crew removed the vent and chiseled a hole into the wall (pictured) so I could retrieve the bird, who was very lucky to be alive after five days trapped in the chimney. Luckily, the pigeon was not injured, and after offering food and water, I was able to release the bird. The pigeon shot off so was obviously pleased to be free."
– Rescuer Catherine Strawford.
If you see a sick, injured animal or an animal in distress you can call the RSPCA's 24-hour emergency line on 0300 1234 999.
It was launched by a parent who has called the pedestrian crossing on Pinfold Street "vile and dangerous".
Read the full story ›
Advertisement
Police said the woman's son and his guardian, both from Walsall, claimed she had died in a car crash in East Africa.
Read the full story ›
The 4-month-old has suffered injuries to both arms and her head and has been taken to hospital.
Read the full story ›
A baby in a pushchair has been hit by a car in Darlaston.
The baby has been taken to hospital but their condition is not known at the moment.
West Midlands Police said:
"Police have closed Pinfold Street in Darlaston following a collision between a car and a pushchair this morning. The collision took place at 10.15am."
– West Midlands Police.
Police are appealing for information after a man died when a car hit a wall in Pelsall, Walsall last night (11 February).
West Midlands Police were called to reports a blue Suzuki Swift had struck a wall in Lichfield Road at 7pm.
A passenger in the car, 22-year-old local man Ryan Coney, was confirmed dead at the scene.
In a statement his family said:
He was a keen and talented footballer who was much loved by all who were blessed to have met him.
– Family Statement
Three others in the car suffered non-life threatening injuries.
Officers are appealing for anyone with information and may have seen the vehicle in the lead up to the collision to come forward.
Sergeant Alan Hands, from the West Midlands Police Collision Investigation Unit, said:
A young man has sadly lost his life and we have specialist officers offering his family support.
– West Midlands Police, Sergeant Alan Hands
Advertisement
A robber armed with a handgun was forced to flee empty-handed when a shopkeeper fought him off - using pet repellent spray.
Read the full story ›
More than £2,000 has been raised for Walsall Manor Hospital's respiratory unit after a 17-year-old girl died from an asthma attack.
Read the full story ›
12-year-old schoolgirl Shahrin Ahmed, who went missing in Walsall, has been found.
West Midlands Police tweeted:
Good news: Missing 12-year-old Shahrin Ahmed has been found safe and well. Thank you all for sharing our appeal. https://t.co/lw00pS4AMw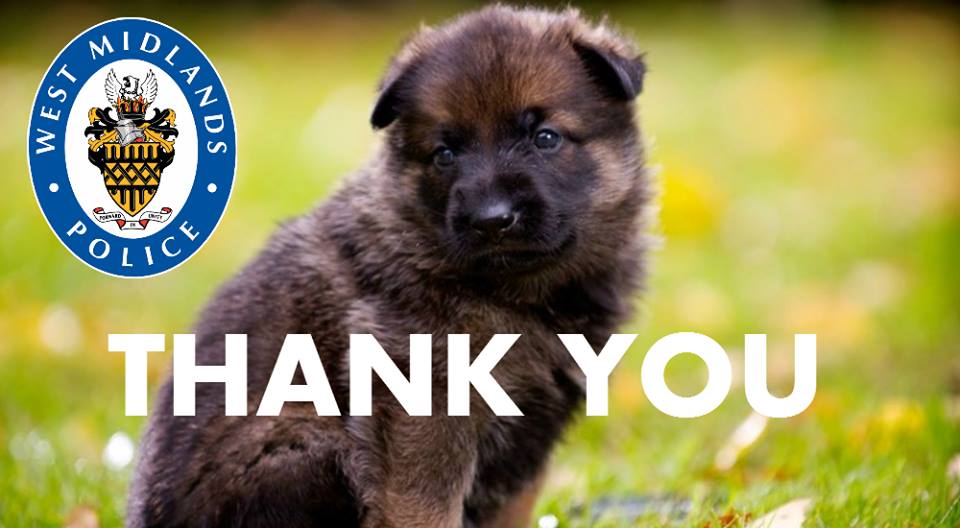 Police are urgently trying to trace 12-year-old Shahrin Ahmed who failed to return home from her school in Walsall yesterday afternoon.
Read the full story ›
Load more updates