Walsall are keeping the pressure on Burton by taking a two-goal lead in their match at Port Vale.
GOOOOAAAAAAALLLLLLLLLLL!!!!!!!!!!!!!!!!!!!!!!! PAUL DOWNING!!!!!!!!!!!!!!!!!!!!!!!!!!! 1-0!!!!!!!!!!!!!!!!!!!!!!!!1 https://t.co/RDM4Sap2on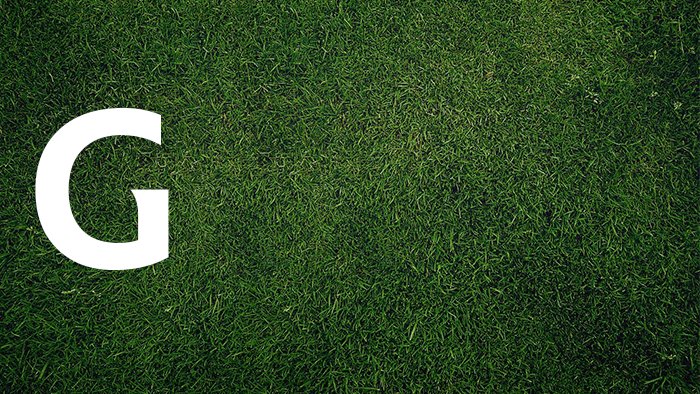 Burton will be promoted to the Championship if they draw at Doncaster, no matter what result Walsall achieve.
But if Burton lose today, and Walsall manage to overturn a three-goal swing in goal difference, it will be the Saddlers who are promoted.
Burton are currently drawing at Doncaster.
Labour have gained Blakenhall ward from Independent Pete Smith in Walsall. This is significant as the Conservatives currently run a minority administration - because they are backed by the Independents.
So, if Labour make a few more gains, the balance of power could switch to a Labour majority.
Advertisement
Walsall is a key battleground in these local elections as no one political party has overall control. So, a small change in the number of seats belonging to any one party - and the overall picture will change.
If Labour make a few gains they could take over from the Conservatives - Tory Mike Bird currently leads the council as the party is backed by the Independents. If the Conservatives make gains, their position will be more secure.
Those contesting their seats include the UKIP leader Liz Hazell and the Lib Dem leader Ian Shires.
A 19-year-old drunken taxi passenger who assaulted a cabbie and smashed up his car with a hammer after being asked to clean up his own vomit has been jailed for more than two years.
He was charged with criminal damage, racially-aggravated assault and causing unnecessary suffering to a protected animal.
Charlie Jones flew into a rage on the evening of 18 October last year when the driver pulled over on Bloxwich Road North in Short Heath, and insisted he help wipe down the rear seats.
Jones, a scrap metal dealer from Coalpool in Walsall, reacted angrily and lunged at the 34-year-old man, swinging punches, before using a hammer to smash the Vauxhall Vectra's windows and wing mirrors.
He fled the scene but West Midlands Police dog Ivan and handler Jon Wood tracked him to a nearby canal towpath.
In a desperate bid to avoid capture, Jones leapt into the canal and later threatened PC Wood, having clambered back out of the icy water.
He lashed out at Ivan, punching him in the head and ribs, but was quickly downed by the five-year-old German shepherd and helped officers make a swift arrest.
After admitting the offences at Wolverhampton Crown Court on Monday, Jones was sent to a youth offender's institution for 18 months for the assault plus an additional nine months for lashing out at Ivan.
Jones caused hundreds of pounds worth of damage to the car.

He had been out drinking and had consumed about seven pints of cider before being ill in the cab. The taxi driver was understandably unhappy but when he asked him to clean it up he was met with a flurry of punches.

At one stage he climbed onto the bonnet, jumped up and down several times, and struck the windscreen up to 10 times before it shattered.

It was a complete loss of control, being drunk is not an excuse to behave in this way and anyone who commits violent offences has to understand they could face a prison term.
– Investigating officer Detective Constable Sam Kirk, Force CID
Advertisement
The RSPCA is reminding people about the dangers sports netting can pose to wildlife after a fox cub had to be rescued when he got entangled in one in Walsall.
The struggling cub, only a few weeks' old, was spotted by a member of the public last Wednesday at a school in Beaufort Way in Aldridge.
The football netting had wrapped around the cub's neck and front right paw, leaving him unable to move.
RSPCA Animal Collection Officer Cara Gibbon freed the cub by cutting away the netting.
As I was removing him, the cub's mum and dad ran over to see what was happening.

As soon as I freed him, I popped him under the fence and he ran back to them. It is so nice to have a rescue with a happy ending, especially as this could have been much worse. He could have panicked and got himself even more tangled, but thankfully we got there just in time.

Sadly, over the years we have had to remove far too many wild animals from sports netting, including hedgehogs and foxes.

As these animals are nocturnal, they have normally been trapped and struggling all night and so by the time they are found in the morning, they can have very serious injuries and often need veterinary attention to sedate them and remove all the netting.

Thankfully, it did not turn out like this for the fox cub, who was left uninjured.
– RSPCA Animal Collection Officer Cara Gibbon
Shoppers in Walsall have told ITV News Central it is 'dreadful' that BHS has gone into administration.
It means hundreds of jobs across the Midlands are at risk as there are at least 20 stores in our region.
Two lanes are blocked and there is slow traffic due to recovery work and a broken down lorry on M6 Northbound between J10 A454 / B4464 (Wolverhampton / Walsall) and J11 A460 / A462 (Cannock),
There is congestion on M6 to J9 A461 (Wednesbury).
Lane one and two (of four) is closed. Additional lane has been closed to repair a broken down lorry as its tyres has blown
Load more updates