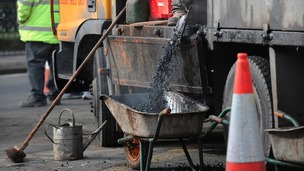 Roadworks are happening in Leicestershire, Derbyshire and Warwickshire.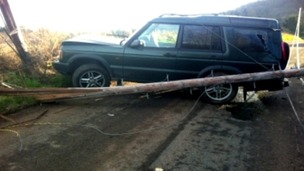 Young drivers in the Midlands countryside are twice as likely to have a serious road accident than those living in cities.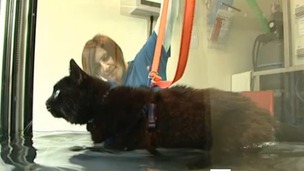 A 16-year-old cat with arthritis is using a water treadmill as part of her hydrotherapy treatment to help ease her pain.
Live updates
Ambulance updates
Two men were injured and one had to be cut free by firefighters after their car crashed with a BMW and ended up down a grass embankment.
The two-car crash happened along the B4455 Fosse Way at Three Gates, near Moreton Morrell, Warwickshire.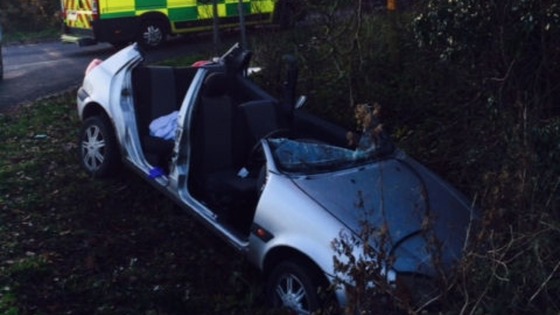 The man, aged 19, was trapped in a Ford Fiesta with back pain. The driver of the car, also 19, also suffered minor injuries. They were both taken to University Hospital Coventry and Warwickshire.
The BMW driver, a man in his 50s, was assessed by paramedics after the crash, which happened yesterday afternoon, and was discharged at the scene.
Fire service updates
One person has been cut free after a two-car crash in Warwickshire this afternoon.
The accident happened shortly before 1.45pm on the Fosse Way, Moreton Morrell.
The other people involved were able to get free of their own accord.
Advertisement
Warwickshire's new t20 name
The newly-named Birmingham Bears can help bring the local communities together, says Councillor Ian Ward, Deputy Leader of Birmingham City Council:
The Birmingham Bears t20 team is an incredibly exciting proposition that can unite sports fans across the city on Friday evenings next summer... I'm looking forward to seeing people get behind the Bears and hopefully roar them on to a Finals Day at Edgbaston in August.
Edgbaston is currently the home of the NatWest t20 Blast Finals Day for the next three summers, with the event scheduled to be staged on the Birmingham Bears home-turf in 2014, 2015 and 2016.
Neil Rami, Chief Executive of Marketing Birmingham added:
Birmingham has a reputation for hosting some of the most compelling tournaments in sport... About a quarter of our visitors come here because they are attending or participating in a sports event... The new t20 matches will provide another opportunity to showcase both the revamped stadium and the city as a whole.
Warwickshire's new t20 name
After the announcement that Warwickshire County Cricket Club's t20 side will be known as the Birmingham Bears for next years t20 Blast tournament, Chief Executive Colin Povey, says the club are looking to entice a wider audience:
Birmingham and Edgbaston has been the Club's home since 1886 and we believe that adopting the Birmingham Bears name for the NatWest t20 Blast presents a great opportunity for us to engage even more closely with fans living and working at the heart of the City
He was also keen to stress though, that the club would not be losing its identity, going on to say that:
Despite our t20 name change, we will continue to maintain the proud history of the Club and play under the Warwickshire banner in the other two more traditional formats.
The newly-named Bears will open their campaign at home to Yorkshire Vikings on Friday 23 May 2014.
Warwickshire's new t20 name
Warwickshire County Cricket Club have confirmed that its team in next season's Natwest t20 Blast tournament will be known as the Birmingham Bears.
The name in previous years for the county's one-day team has been the Warwickshire Bears.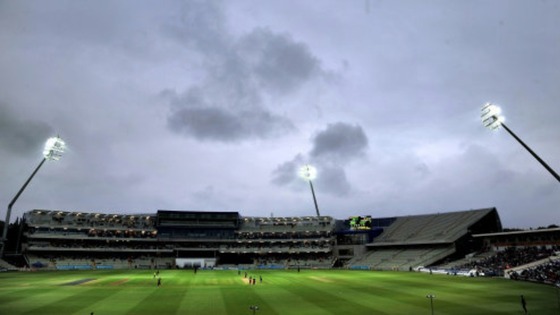 The side with the new name will play seven t20 tournament matches at Edgbaston, five of which will be Friday evenings..
Their 2014 campaign will begin at home to Yorkshire Vikings on Friday May 23.
Edgbaston is also set to host the tournament finals day in August.
Read more: Nottinghamshire win 2013 t20 tournament at Edgbaston
Fire service updates
A man had to be cut free from his car and rushed to hospital after a crash in Warwickshire overnight.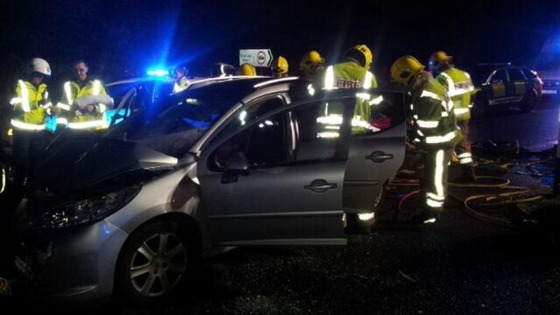 Emergency services were called to the A46 by Oversley Green yesterday evening to reports of an accident.
Advertisement
Ambulance updates
A man is recovering in hospital with a serious neck injury after a crash which left a lorry jackknifed on the M40, closing the motorway.
The crash between a van and a HGV happened shortly before 4.50am today, around 200 yards from Warwick Services on the southbound carriageway.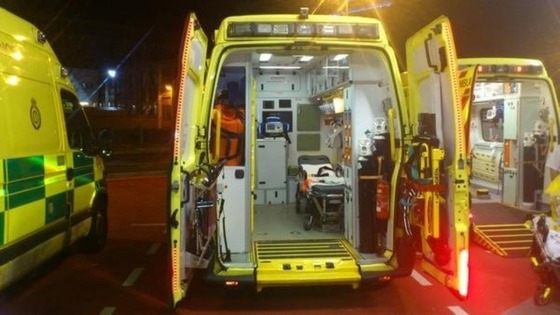 The van driver, who was in his mid-40s, suffered a serious injury to his neck as well as pain in his back and stomach area.
He was taken to Warwick Hospital for treatment.
The HGV driver was shaken but otherwise unhurt.
Ambulance updates
Rush-hour commuters faced major delays after three cars and an HGV crashed on the M42, knocking one driver unconscious.
Emergency services were called to the northbound carriageway, on the approach to junction nine in Warwickshire, at around 5.15pm yesterday.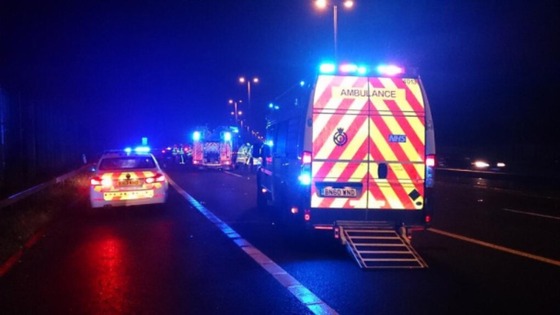 One of the cars had suffered major damage to its front and rear end in the smash, and the driver was sitting in the front passenger seat having been knocked unconscious for a short while.
He was cut free from the car by firefighters and taken to University Hospital Coventry and Warwickshire for further treatment.
The lorry driver was assessed and discharged at the scene, along with a man in his 40s and two other drivers aged in their 50s and 20s.
Warwickshire County Cricket Club has signed 27-year-old Fast Bowler Richard Jones from Worcestershire on a one-year contract.
Jones made his debut for Worcestershire in 2007 and has gone on to make 41 First Class, nine List A and six t20 appearances for his home county.
1,600 year old coffin opened
A coffin, thought to be more than 1,600 years old, is to be opened by scientists today after it was discovered in a field on the border of Leicestershire and Warwickshire.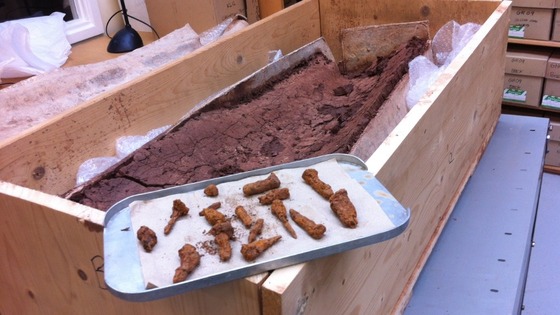 The scientists hope the coffin - which is believed to contain the remains of a child - will tell them more about life in Roman Britain.
Load more updates
Back to top