Stratford, Alcester, Leamington & Coleshill attending 5 vehicle road traffic collision: A46 Bishopton road now closed http://t.co/FEfJhWmVQe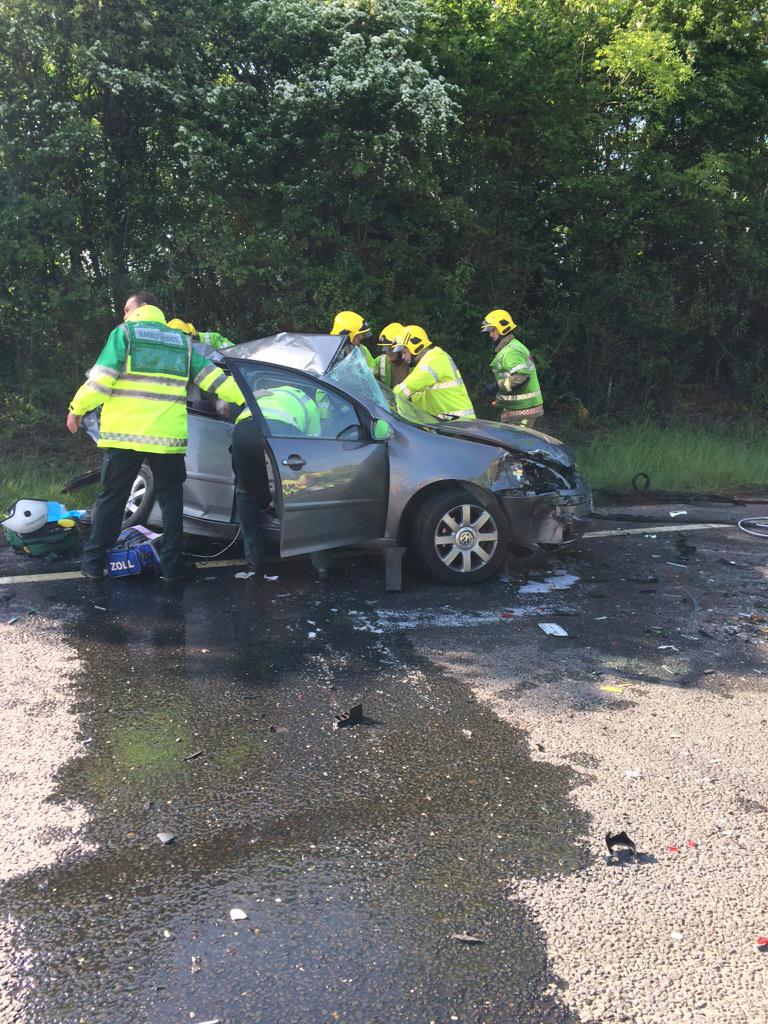 Advertisement
Young offenders at a secure centre near Rugby were subjected to degrading treatment and racist comments a damning Ofsted report has found.
Read the full story ›
A major problem with the sewers system in Warwick has been detected and the culprit is fat.
Read the full story ›
Two lanes closed and very slow traffic due to overturned car on M40 Southbound between J12 B4451 (Gaydon) and J11 A361 / A422 (Banbury).
One lane closed, very slow traffic and delays due to accident on M6 Southbound after J3 A444 / B4113 (Nuneaton / Bedworth / Coventry), congestion to J4 M42 / A446 (Coleshill).
Advertisement
Warwickshire County Cricket Club's Luke Sugg has been named as one of the England & Wales Cricket Board's Cricketers of the Year.
Luke, who is an all-rounder for the Warwickshire Visually Impaired (VI) team, is the England Disability Cricketer of the Year for 2014/15 season after scoring 634 runs, including four centuries, at the 2014 Blind Cricket World Cup in South Africa. He finished the tournament with an average of 126.8 as England were knocked out in the semi finals.
The partner of a Coventry man who was crushed under the wheels of a bus has spoken about his battle back to health.
Read the full story ›
A new portrait of William Shakespeare has been unearthed and it is the only likeness of him to have been made in his lifetime.
Until now, the only authentic portraits of William Shakespeare were found in the First Folio and his monument at Holy Trinity Church in Stratford, but both were created posthumously.
The picture was discovered by botanist and historian Mark Griffiths. In an interview with Country Life magazine, he explains that he saw the portrait on the title page of The Herball by John Gerard, a 16th century book on plants, 400 years after it was first published.
"This is the literary discovery of the century. We have a new portrait of Shakespeare, the first ever that is identified as him by the artist and made in his lifetime.

"Mark Griffiths' unrivalled specialist knowledge as an expert in the role of flora in the literature of the English Renaissance made him uniquely qualified to discover the greatest Elizabethan of all."
– Mark Hedges, editor of Country Life
West Mercia and Warwickshire police are warning people to be extra vigilant with incidents of cyber crime on the rise across the Midlands.
They are launching as new awareness campaign urging people to better protect themselves when they share personal details online.
Identity theft cost the country more than £3 billion last year.
"Identity theft is the UK's fastest-growing method used to carry out criminal activity. Once a criminal has got hold of your personal details they can use them to commit identity crime, such as fraud.

"The internet provides numerous opportunities for fraudsters to harvest the personal data of unsuspecting members of the public and they don't even have to leave the comfort of their own homes.

"While the vast majority of people know what measures to take to stay safe in the real world, by keeping their cars and homes locked for example, some are not as well versed on what they should do to protect themselves in cyber space.

"This phase of our #Be Cyber Smart campaign seeks to highlight the simple and yet effective steps people living and working across Warwickshire and West Mercia can take to help them avoid falling victim."
– DCI Sean Paley, from Warwickshire Police and West Mercia Police
Load more updates