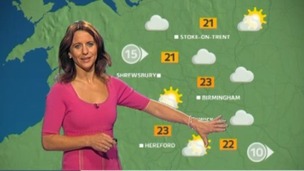 Largely dry and fine with warm sunny spells.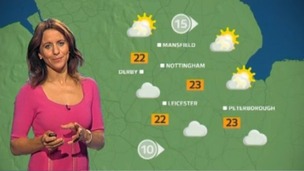 Mainly dry with bright or sunny spells. Breezy.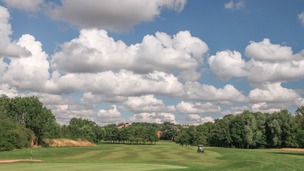 After a spell of dry & sunny weather we will see a gradual breakdown as we move towards the weekend. Find out what's in store where you are
Live updates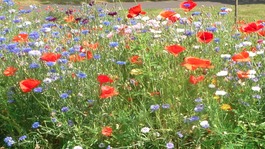 The warm, dry and sunny weather has been with us as high pressure has dominated, but, this weekend low pressure returns.
Read the full story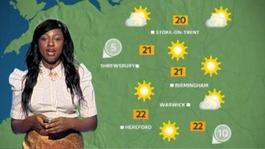 Advertisement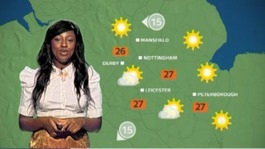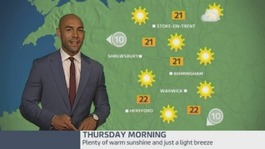 It will be another fine and dry day throughout the region with plenty of sunshine.
Read the full story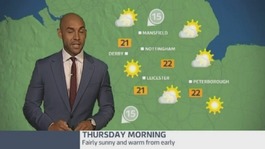 Cloud will gradually lift and break up during the morning to leave a very warm and sunny day.
Read the full story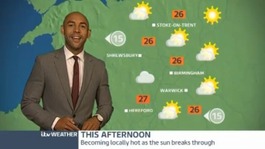 Advertisement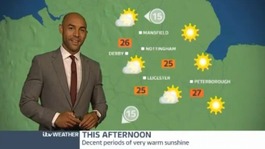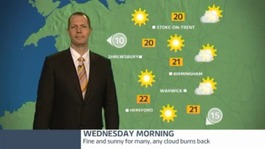 After a dull start to the day, some good sunny spells will soon develop and it will quickly become very warm.
Read the full story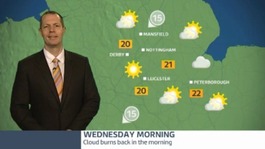 Early mist and low cloud gradually lifting and breaking to give a very warm afternoon with sunny spells and a risk of isolated showers.
Read the full story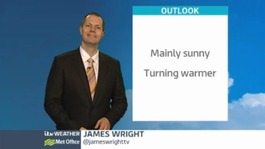 A fine evening with some sunshine will be followed by a dry night with long clear periods at first. Some cloud to follow.
Read the full story
Load more updates
Back to top