Live updates
Georgia Williams funeral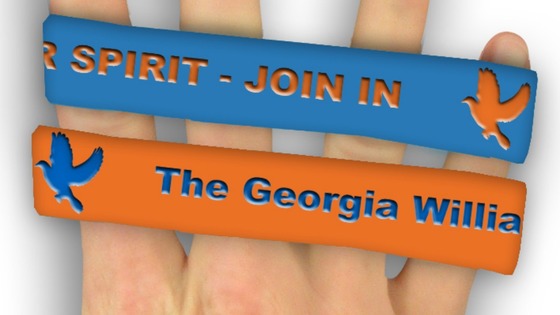 Georgia Williams funeral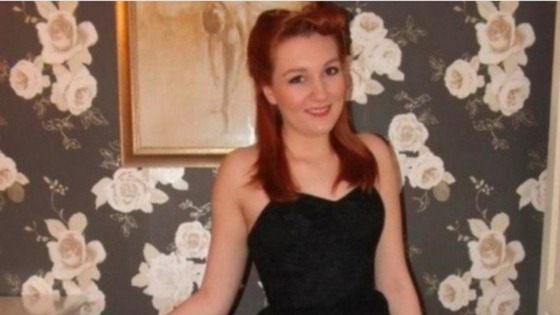 Wristbands for sale in memory of Shropshire teenager Georgia Williams will carry the motto 'Free Your Spirit - Join In'. 17-year-old Georgia from Wellington was killed last month and now a trust has been set up in her name.
The wristbands will be sold to raise money to allow young people to take part in the activities Georgia enjoyed such as outward bound courses and climbing.
Georgia's body was found almost 50 miles away from her home in Wellington, in woodland in North Wales. A 22-year-old man has been charged with her murder.
Advertisement
Georgia Williams funeral
Family, friends and teachers attending the funeral of a murdered 17-year-old in Shropshire have paid tribute to the "bright and caring" young woman they knew.
About 800 mourners turned out for a church service celebrating the life of Georgia Williams. Gail Mellors reports.
Georgia Williams funeral
Hundreds of people attended the service including 150 members of the Air Training Corp of which Georgia had been a member for four years.
The strength of community support shown to Georgia's family is said to have given them great comfort. In return everyone attending the church afterwards were invited to Georgia's "second home" Telford United, for a party in her name.
Donations instead of flowers have been asked to be made to the Help For Heroes charity and a Trust Fund has also been set up to support projects and initiatives for young people in Telford which Georgia's parents hope will be a lasting legacy for their daughter.
Georgia Williams funeral
Headteacher Chay Davies of Ercall Wood Technology College, paying tribute to his former head girl, said:
"I will never forget Georgia's passion, her genuine willingness to help others shone through."

"Today I urge everybody to take inspiration from what is the most important lesson that our value is not defined by money and stuff but the quality of our relationship with the people around us and that today our whole community is here shows how valued Georgia is."
Georgia Williams funeral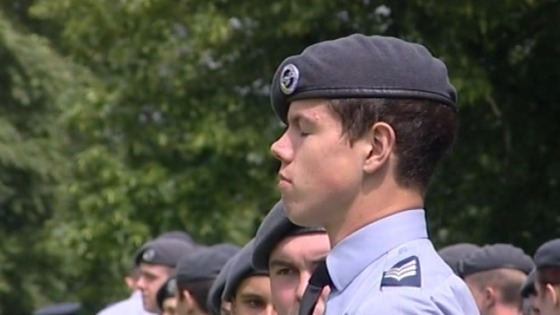 Hundreds of air cadets marched to the church from their headquarters under police escort today.
Georgia was a member of the cadets, who today stood arms linked at the funeral service for the former headgirl.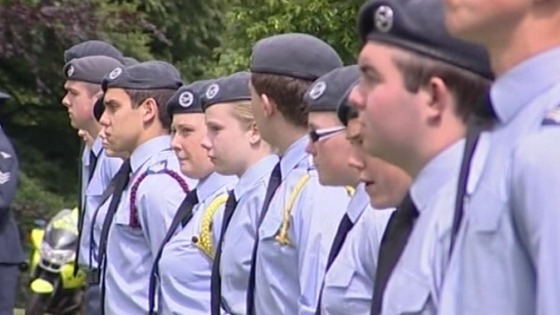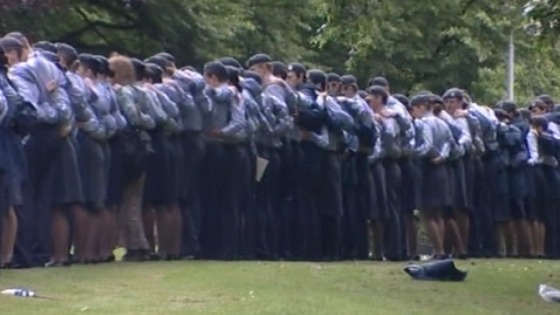 Advertisement
Georgia Williams funeral
Opening the service of Georgia Williams funeral reverend Mark Ireland said:
"We have come together not to mourn a death but to celebrate a life tragically cut short.

"But the measure of a life is not in the length of days but the impact of its character and the vibrancy and colour of this gathering today is a sign of Georgia's life."
Georgia Williams funeral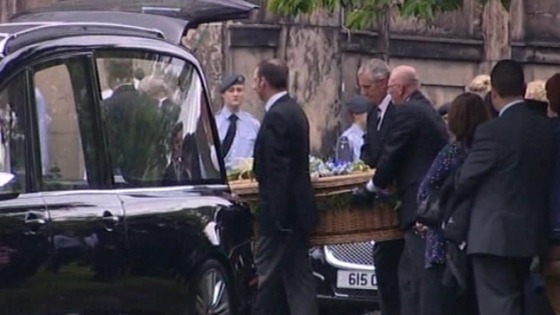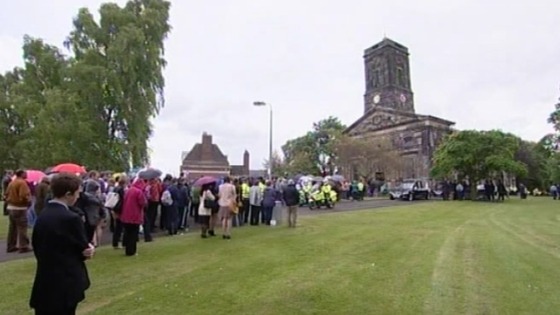 Georgia Williams funeral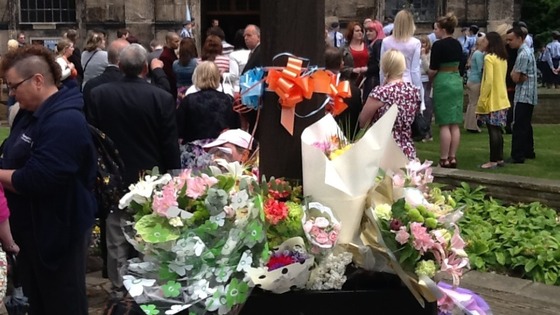 Hundreds of people are arriving today at All Saints church in Wellington, Shropshire, for the funeral of teenager Georgia Williams.
The church grounds have been decorated in ribbons of orange and blue, Georgia's favourite colours for the service, intended to be a celebration of her young life.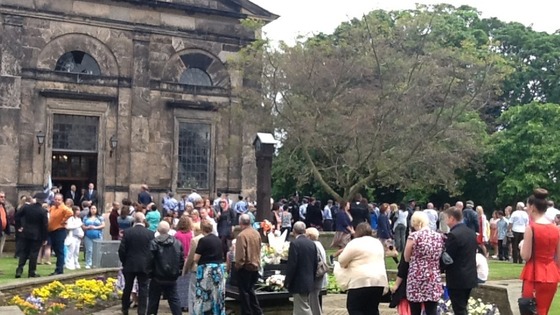 Georgia Williams funeral
Georgia's former headteacher Chay Davies, of Ercall Wood Technology College, is expected to read a tribute to Georgia during the funeral service.
Rev Mark Ireland, vicar of All Saints Church, said the large numbers of people paying the funeral will be comforting to Georgia's family:
"We are glad that young people of the town have turned to the church in this time of distress.

"We know it will be a great source of comfort for her family to see so many people coming together to celebrate Georgia's life."
Load more updates
Back to top