Ambulance updates
Passers-by and an off-duty trainee paramedic helped save a man's life when he went into cardiac arrest after being hit by a car in West Bromwich this evening.
He and another man were both hit at a pedestrian crossing at the corner of High Street and Trinity Road at around 5.30pm. Both roads remain closed.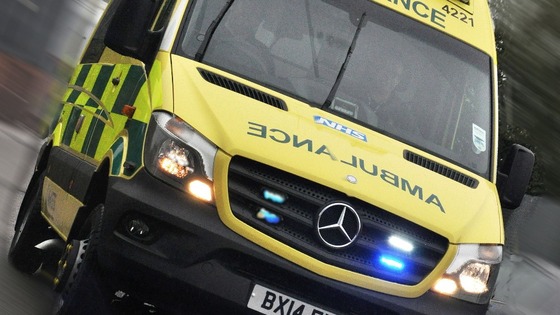 The man had suffered a serious head injury and had gone into cardiac arrest - but quick-thinking members of the public and the trainee ambulance worker managed to keep his heart going until emergency services arrived.
They managed to re-start his heart and he was taken to the Queen Elizabeth Hospital in Birmingham with a police escort.
The second pedestrian, in his 30s, was conscious and breathing but had suffered serious fractures to an arm and a leg. He was taken to the same hospital for further treatment.
The driver of the car was not hurt.