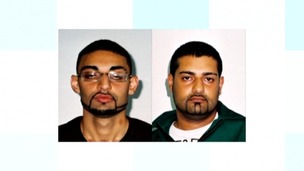 A major criminal inquiry into a child prostitution ring in Shropshire has ended after securing the conviction of seven men.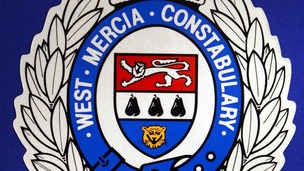 A woman has been arrested on suspicion of attempted murder following an incident at a railway bridge in Worcestershire.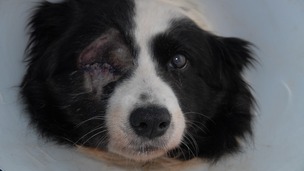 A £500 reward is being offered to help find the person responsible for injuring a dog during a burglary in Bromsgrove.
Live updates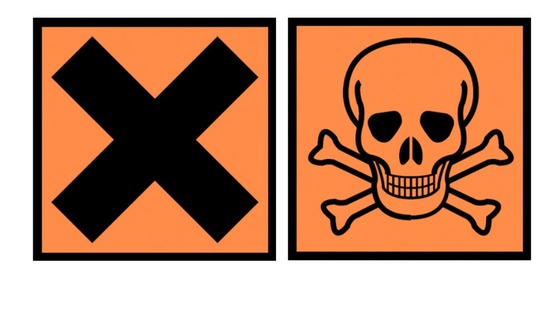 A woman has been charged with giving poison to a girl in Herefordshire.
Mary Kidson, aged 55 and from Ledbury, is due to appear in court on January 29, on three counts of of administering poison to a female juvenile with intent to endanger life or inflict grievous bodily harm.
The charges follow a lengthy investigation by police at Hereford, working with Children's Services and the local health authority
Ms Kidson, of Ledbury, has been on police bail while inquiries were ongoing.
The allegations relate to a child who is now aged in her teens and are alleged to have taken place between December 2010 and March 2013.
Police updates
A woman has died and a man has been seriously hurt in a car crash which happened in what West Midlands Ambulance have described as 'difficult weather conditions'.
The collision, which involved three cars, happened on the A458 at Ford, near Shrewsbury, at around 9:30pm last night.
The woman, who was a rear seat passenger, is believed to be in her 60s.
Advertisement
M42 open after man detained
The M42 motorway and the A38 have been closed for more than twenty hours due to a police incident.
Officers say a man threatening to harm himself is still on a bridge over the motorway.
The M42 is closed between the M5 and junction 1 at Bromsgrove.
The A38 Birmingham Road is closed northbound between Bromsgrove and the M42, and southbound between Catshill and the M42.
Police updates
The policing commander for north Worcestershire has asked the public for patience over the closure of the M42 today, as West Mercia Police deal with an incident near the junction with the M5.
The road has been closed since 12.45pm. The A38 bridge that crosses the motorway has also been closed.
We understand the frustration of the public, especially now that this episode has gone on for a number of hours.

We are doing all we can to resolve the situation as quickly as possible, and are following national guidelines, while our number one priority is the protection of life.
– Supt Kevin Purcell, West Mercia Police
Police updates
The M42 is still closed as a 'police incident' is still taking place.
The motorway was closed just before 1pm today at the A38 road bridge over the M42 at junction one. It means the M42 is still currently closed at Junction two westbound, and from junction 4a of the M5.
While the M5 itself is unaffected, the A38 that crosses the M42 is also closed due to the incident.
The closure has led to widespread disruption to the road network in north Worcestershire and we urge drivers to take alternative routes if possible.

We will let the public know when the incident has been resolved through all communication channels possible.
– Supt Kevin Purcell, West Mercia Police
A West Mercia Police constable has been charged with raping a woman.
Vinod Kumar Dahiya, 44, from Telford, Shropshire, has been charged with two counts of rape alleged to have been committed in May and June this year.
He has also been charged with assaulting a woman on a date in May.
The officer, who is currently suspended, has been granted bail to appear before magistrates in Telford on November 13.
Advertisement
MPs quiz police over plebgate
This matter was referred by the West Mercia force to the IPCC at the outset inviting the IPCC to take conduct of this clearly sensitive matter. The IPCC chose not to do so; instead they supervised an investigation conducted by the three forces whose officers were involved....
...Given the critical statement which the IPCC Deputy Chair has made in the last few hours, I am frankly surprised the IPCC did not resume conduct of the investigation – they certainly had the power to do so....
...As this matter is now subject of evidence before the Home Affairs Select Committee, I feel unable to comment further. I am however seeking a meeting with the Home Secretary to discuss the matter with her.
– Bill Longmore, West Mercia Police and Crime Commissioner
A man in his 50s died after a crash at a motorway junction left him trapped in his car.
The man was pronounced dead at the scene of the smash, which happened on the roundabout at J6 of the M5 at Worcester on Saturday afternoon.
He was driving a black Volkswagen Golf and crashed with a black Jaguar. The other driver was rushed to hospital in Birmingham but his injuries are not believed to be life threatening.
West Mercia Police have urged anyone who saw either car in the run-up to the crash to come forward.
£6k stolen from elderly man
Police are appealing for witnesses after £6,000 was stolen from an elderly man in Stourport. In particular, they would like to hear from anyone going home from school at the time, as the theft took place at around 3.30pm.
Detective Constable Jake Wright has also warned people to beware of rogue traders.
School had just ended so there were a lot of children and teenagers about and we would like to hear from anyone who saw this man run off or get into another vehicle.
Inquiries into this incident are continuing but it appears to be a form of doorstep crime. We would like to remind people, especially those who are elderly or vulnerable, to beware of rogue traders, who offer to carry out maintenance work but do a very poor job and charge extremely inflated prices.

It is also important they do not open the door if they are not expecting or do not recognise the person. If they do open the door, secure the door bar or chain first and check the caller's identity carefully. If in doubt, keep them out.
£6k stolen from elderly man
Police are appealing for witnesses after £6,000 was been stolen from an elderly man in Stourport.
The victim in his 70s answered the door on Friday October 4, to a man claiming to be from trading standards. He asked about work previously carried out on the house and garden in Brindley Street, which had cost £6,000.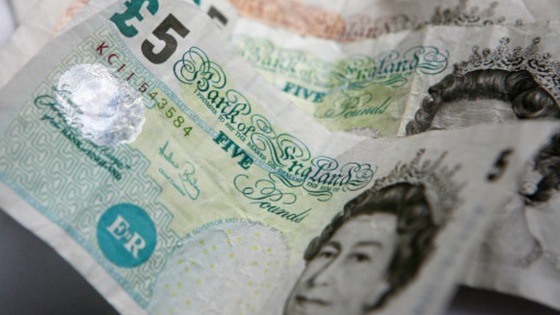 The man left, and the victim then spoke to someone on the telephone, again claiming to be from trading standards, enquiring about the money. The victim was told there was an ongoing court case regarding the work that had been done, and he would need to bring £6,000 to the court.
At around 3.30pm, the man who had knocked on the earlier got into the victim's car with him. He grabbed the money and ran off up Bishop Street.
West Mercia Police are appealing for information from anyone may have seen the man, who is described as white, about 5 foot 10 inches tall, of plump, stocky build, with short fair hair. He was wearing casual clothes.
Load more updates
Back to top