Two teenage girls have been taken to hospital after a crash which flipped their car onto its side.
The girls were among five who had been travelling in the silver car when it crashed with another vehicle in Hales Street, St Michaels in Coventry, at around 12.40am today.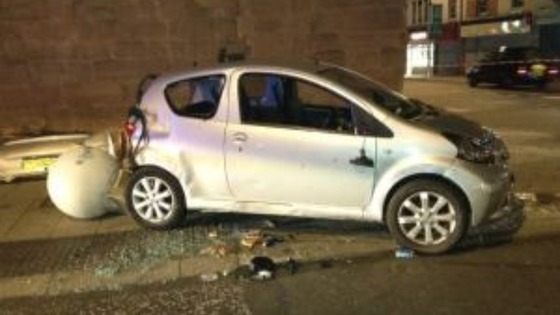 West Midlands Ambulance Service spokeswoman Suzie Fothergill said all five girls had managed to get out of the car by the time paramedics arrived.
One of the girls had injured her collarbone in the crash and another was suffering neck and back pain. Both were taken to the University Hospital of Coventry and Warwickshire for further treatment.
The other girls in the car were not injured.