Eight fire engines and a hydraulic platform are currently being used to deal with a fire involving multiple cars in a building.
Emergency services are warning people to avoid the incident which began on Plant Street in Wordsley near Stourbridge.
We have 8 fire engines + hydraulic platform dealing with fire involving multiple cars in building. Cordons in place. http://t.co/iBabdGpb9m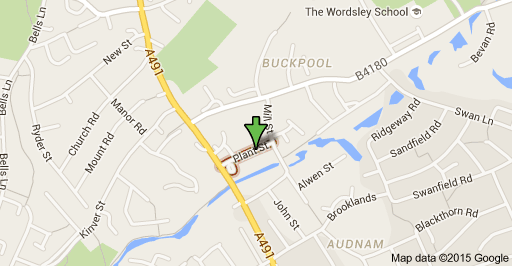 Emergency services have confirmed that the whole roof of the building has been affected. Firefighters are fighting the blaze from outside for their own safety.
Two fire crews were called to the scene of a gas explosion in Great Barr this morning.
West Midlands fire service received a 999 call reporting the sound of an explosion just before 09:30am this morning.
Eight firefighters from West Bromwich went to the scene, where there was a small fire which was already out on arrival. Evidence suggests it was the result of a gas explosion at the semi-detached property.
The gas and electricity has been isolated and an ambulance called for precautionary checkups, although there is no suggestion that anyone has been injured at this stage.
A structural engineer has also been called to check the property.
Advertisement
Fire services have attended a severe fire in Hickman Ave in Wolverhampton.
West Midlands Fire Service have urged those who live near to shut all windows and doors as there is a large amount of smoke.
Crews are currently dealing with a six pump factory fire and road closures are in place.
Multiple crews from West Midlands Fire Service were involved overnight in dealing with a severe factory fire on Chestom Road in Ettingshall near Bilston.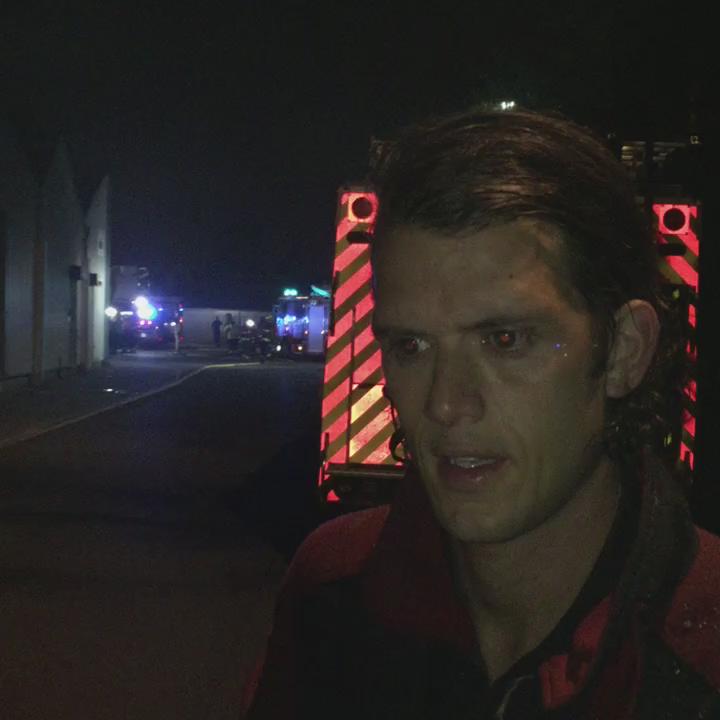 Five pumps, teams with breathing apparatus and a hydraulic platform were used to tackle the fire.
Fire crews were called to deal with a fire at a factory in Digbeth around midnight last night.
Read the full story ›
A report is being presented today to recommend that staff at West Midlands Fire Service should be paid the living wage.
The proposals from trade union UNISON will have to be approved by the fire authority.
It would mean 62 people would see pay rise to £7.85 an hour.
Advertisement
West Midlands Police and West Midlands Fire Service have been called to an incident in Birmingham city centre involving an electrical underground explosion which has dislodged a quantity of paving slabs.
The emergency services were called just after 7pm.
Bennetts Hill is closed between Waterloo and New Street while the situation is dealt with.
It's not believed anyone has been injured.
Two men have suffered serious burns after an explosion at a flat in Birmingham.
Paramedics were called to a property on Aldersmead Road in Northfield just after 8.00pm last night. The cause of the explosion is unknown.
One man in his 30s and another in his 20s were taken to the Queen Elizabeth Hospital.
Another man, thought to be in his fifties and living in the flat above where the explosion happened, is being treated for shock and is being cared for by his family.
West Midlands Fire Service has confirmed that crews found an elderly woman dead in her home as they attended reports of a fire in Harborne yesterday.
Firefighters were called to a first floor flat on Harborne Park Road. Upon further investigation they discovered the smell of smoke was coming from the ground floor and found a woman's body.
Area Commander Shilton said: "Sadly, in spite of our crews getting to the scene in just over six minutes, the lady had already passed away. Our own investigators will be working with the police to establish exactly what happened. Our sympathies are with the lady's family and friends."
Firefighters are repeating calls for people to remain vigilant during the current 96-hour strike by firefighters which runs until 6pm on Tuesday.
West Midlands Fire Service have admitted the first 12 hours of a 96 hour strike by members of the Fire Bridgades Union were "challenging".
The service has released a list of every incident attended by 17 available appliances working in the region last night.
At 7:11pm, crews attended a fatal house fire in Wednesbury but firefighters say the fire started before the strike action had begun.
Incidents 6pm-7am:
1801 Perry Barr, fire involving food on grill
1812 Dudley, saucepan on cooker
1837 Kings Norton, controlled burning
1851 Cradley Heath, conifers ignited by firework
1859 Coventry, road traffic collision, car and motorbike, one man released using small tools
1911 Wednesbury, fatal fire: sadly, an eldery man appears to have been overcome by smoke from a slow-burning accidental fire involving smoking materials. The fire, in the kitchen of a terraced house, was out when we arrived. We believe this fire occurred several hours earlier.

1945 Wombourne, Staffs, fire in a stable
1950 Bordesley, small fire at disused factory
1956 Sutton, false alarm
1957 Shirley, bin fire
2006 Birmingham, bin fire
2017 Birmingham, fire in car engine
2026 Edgbaston, false alarm
2034 Kings Heath, food on cooker, fire out on arrival
2056 Birmingham, greenhouse fire, possibly started by firework
2115 Harborne, false alarm
2120 Edgbaston, false alarm
2127 Birmingham, firework through letterbox, out on our arrival
2140 Oldbury, false alarm
2149 Birmingham, small fire on cooker
2155 Balsall Heath, false alarm
2205 Wolverhampton, domestic lock-out
2214 Birmingham, recycling bin fire
2245 Coventry, false alarm
2300 Birmingham, recycling bin fire
2345 Birmingham, two vehicles on fire
2359 Birmingham, bin fire
0119 Hockley, false alarm
0138 Stretchford, lamppost on fire
0142 Birmingham, recycling bins on fire
0212 Great Bridge, false alarm
0234 Edgbaston, false alarm
0235 Tipton, car fire
0239 West Heath, Birmingham, recycling bin fire
0245 Dudley, false alarm
0309 Palfrey, false alarm
0310 Tipton, road traffic collision/police incident. Our personnel treated two casualties at scene
0312 Walsall, factory fire in three-storey building measuring 90m x 90m. Crews were there for approximately three hours
0316 Lozells, false alarm
0329 Wolverhampton, false alarm
0403 Cradley, chip pan fire in flat
0527 Ladywood, false alarm
0553 Sutton Coldfield, alarms
0607 Birmingham, false alarm equipment
0611 Birmingham, car fire
0631 Wolverhampton, fire in the open
Load more updates