West Midlands Police and West Midlands Fire Service have been called to an incident in Birmingham city centre involving an electrical underground explosion which has dislodged a quantity of paving slabs.
The emergency services were called just after 7pm.
Bennetts Hill is closed between Waterloo and New Street while the situation is dealt with.
It's not believed anyone has been injured.
Two men have suffered serious burns after an explosion at a flat in Birmingham.
Paramedics were called to a property on Aldersmead Road in Northfield just after 8.00pm last night. The cause of the explosion is unknown.
One man in his 30s and another in his 20s were taken to the Queen Elizabeth Hospital.
Another man, thought to be in his fifties and living in the flat above where the explosion happened, is being treated for shock and is being cared for by his family.
Advertisement
West Midlands Fire Service has confirmed that crews found an elderly woman dead in her home as they attended reports of a fire in Harborne yesterday.
Firefighters were called to a first floor flat on Harborne Park Road. Upon further investigation they discovered the smell of smoke was coming from the ground floor and found a woman's body.
Area Commander Shilton said: "Sadly, in spite of our crews getting to the scene in just over six minutes, the lady had already passed away. Our own investigators will be working with the police to establish exactly what happened. Our sympathies are with the lady's family and friends."
Firefighters are repeating calls for people to remain vigilant during the current 96-hour strike by firefighters which runs until 6pm on Tuesday.
West Midlands Fire Service have admitted the first 12 hours of a 96 hour strike by members of the Fire Bridgades Union were "challenging".
The service has released a list of every incident attended by 17 available appliances working in the region last night.
At 7:11pm, crews attended a fatal house fire in Wednesbury but firefighters say the fire started before the strike action had begun.
Incidents 6pm-7am:
1801 Perry Barr, fire involving food on grill
1812 Dudley, saucepan on cooker
1837 Kings Norton, controlled burning
1851 Cradley Heath, conifers ignited by firework
1859 Coventry, road traffic collision, car and motorbike, one man released using small tools
1911 Wednesbury, fatal fire: sadly, an eldery man appears to have been overcome by smoke from a slow-burning accidental fire involving smoking materials. The fire, in the kitchen of a terraced house, was out when we arrived. We believe this fire occurred several hours earlier.

1945 Wombourne, Staffs, fire in a stable
1950 Bordesley, small fire at disused factory
1956 Sutton, false alarm
1957 Shirley, bin fire
2006 Birmingham, bin fire
2017 Birmingham, fire in car engine
2026 Edgbaston, false alarm
2034 Kings Heath, food on cooker, fire out on arrival
2056 Birmingham, greenhouse fire, possibly started by firework
2115 Harborne, false alarm
2120 Edgbaston, false alarm
2127 Birmingham, firework through letterbox, out on our arrival
2140 Oldbury, false alarm
2149 Birmingham, small fire on cooker
2155 Balsall Heath, false alarm
2205 Wolverhampton, domestic lock-out
2214 Birmingham, recycling bin fire
2245 Coventry, false alarm
2300 Birmingham, recycling bin fire
2345 Birmingham, two vehicles on fire
2359 Birmingham, bin fire
0119 Hockley, false alarm
0138 Stretchford, lamppost on fire
0142 Birmingham, recycling bins on fire
0212 Great Bridge, false alarm
0234 Edgbaston, false alarm
0235 Tipton, car fire
0239 West Heath, Birmingham, recycling bin fire
0245 Dudley, false alarm
0309 Palfrey, false alarm
0310 Tipton, road traffic collision/police incident. Our personnel treated two casualties at scene
0312 Walsall, factory fire in three-storey building measuring 90m x 90m. Crews were there for approximately three hours
0316 Lozells, false alarm
0329 Wolverhampton, false alarm
0403 Cradley, chip pan fire in flat
0527 Ladywood, false alarm
0553 Sutton Coldfield, alarms
0607 Birmingham, false alarm equipment
0611 Birmingham, car fire
0631 Wolverhampton, fire in the open
A man has died in a house fire in Wednesbury during the firefighters' strike.
West Midlands Fire Service said when crews arrived at the property in Wednesbury, the fire was out.
Area Commander Simon Shilton said:
"Sadly, we attended one incident in which an elderly man had died. It appears that he had been overcome by smoke from a slow-burning fire in his kitchen. The fire was out when we got there and had occurred several hours earlier."
Crews attended more than 40 incidents in the region last night with 17 appliances available to respond.
The strike action by members of the Fire Brigades Union started at 6pm last night and will end on Tuesday at 6pm.
A patron of a charity supporting burns victims in the West Midlands has been appointed chief of West Midlands Fire Service today.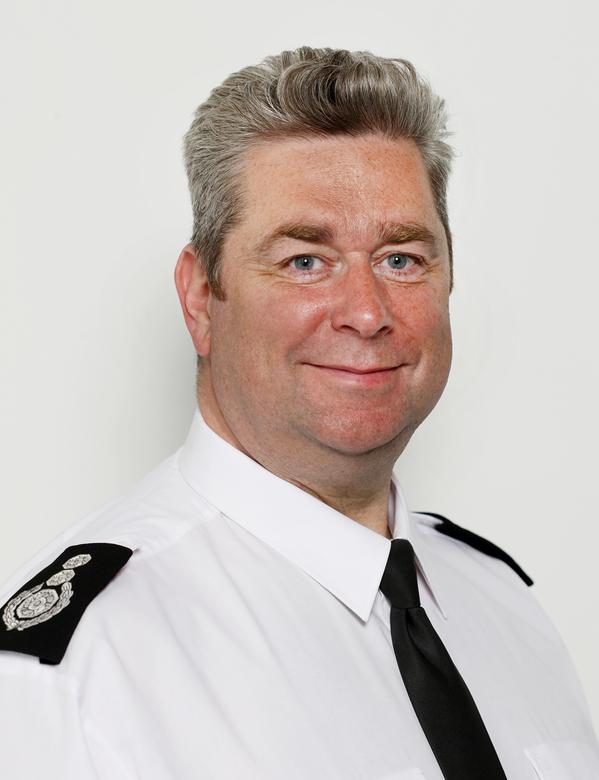 Phillip Loach, 47, who will officially serve as Chief Fire Officer from today, was appointed temporarily to the post in November last year following his predecessor's retirement.
I am humbled by the confidence the West Midlands Fire and Rescue Authority have shown in me by making me the CFO of West Midlands Fire Service. My absolute focus will be on translating this confidence into actions that continue to provide the highest levels of protection and prevention for vulnerable people.
– Chief Fire Officer Phillip Loach,
Advertisement
Three schoolboys have been arrested on suspicion of starting the fire which destroyed the former home of the Cadbury family in Birmingham.
Northfield Manor House was torched in an arson attack on Wednesday night.
The boys aged 12, 14 and 15 were questioned yesterday evening and have now been released on bail.
Investigations are continuing into a fire at the former home of the Cadbury family in Birmingham.
The Northfield Manor House building was destroyed in an arson attack.
At its height, up to 100 firefighters tackled the blaze which started on Wednesday night.
Firefighters have confirmed children appear to have been using the empty manor house as a playground.
The former home of the Cadbury family was destroyed by fire last night, and investigations are underway to determine how it started - it is thought to have been arson.
Steve Husbands from West Midlands Fire Service says they had received a call to attend the property just 24 hours before, with reports of children leaving the area.
The Vice-Principal of the University of Birmingham says he, and many others at the university are 'saddened' by the damage to the Cadbury Manor House, which was destroyed by fire last.
The university owns the site.
We are deeply saddened that the historic Manor House, which the University bought from the Cadbury family in 1953, has been severely damaged by last night's fire.

We are extremely grateful to the Fire Service and others who worked tirelessly to get the fire under control, make the area safe, and ensure no one was injured.

The Manor House was used by the University as a student residence until 2007. It was awaiting planning approval from the City Council to be sensitively converted into flats as part of a wider redevelopment of the site.

The site, including the Manor House, was boarded up to prevent access and the University employed an external security company to provide 24/7 monitoring of the site.

The University retains its desire to keep the structure of the Manor House but now needs to properly assess its condition. We are working with engineers and the local authority building control to understand the level of damage, make the structure safe and secure the site.
– Professor Adam Tickell, Vice-Principal of the University of Birmingham
Load more updates