A brave ten-year-old has shaved off all her hair in front of her classmates to raise money for the hospice which cared for her dying dad.
Read the full story ›
Company bosses have confirmed that more than 300 workers will lose their jobs at the Goodyear factory in Wolverhampton.
Read the full story ›
Advertisement
The driver of a BMW managed to clamber out of his car to safety when it ended up in a canal in Worcestershire.
Read the full story ›
Shoppers were left stranded in an ASDA supermarket when rainwater burst though the roof and gushed into the checkout aisles.
Read the full story ›
A kitten is recovering at an animal rescue centre after he was believed to have been thrown from a vehicle on the M54.
Read the full story ›
West Mercia Police are appealing for a victim to come forward following a serious assault in Worcester.
The male victim was attacked outside a nightclub in Lowesmoor at around 3am on Saturday.
It is believed the man was punched around 30 times to the head, and kicked twice. He did not want to speak to police or paramedics.
Police would like to trace the victim to check on his well-being. Anyone who witnessed the incident or has any information is being urged to call police on 101, quoting incident 0097 of 3 October 2015.
Information can also be provided anonymously to the independent charity, Crimestoppers, via 0800 555 111 or their website.
Following the incident, a 23 year-old man was arrested on suspicion of grievous bodily harm and later cautioned.
Advertisement
Wheelchair tennis star, Jordanne Whiley, has collected her MBE from Buckingham Palace.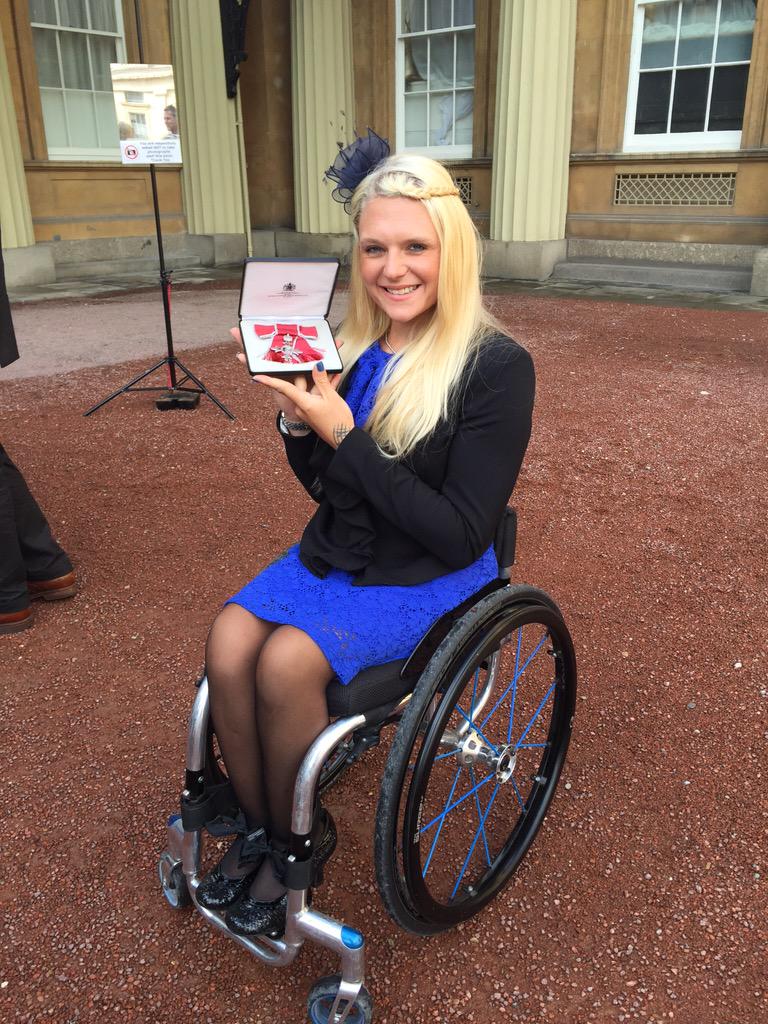 She was given the honour for achievements throughout her career, including winning a calendar Grand Slam in 2014.
Whiley, from Halesowen, was presented the award by the Princess Royal.
Read more: Jordanne Whiley to receive MBE
A stowaway kitten discovered at Birmingham Airport aboard a shipment from Egypt has found refuge with a cat rescue group in Derby.
After the six-week-old cat, named Cairo, survived the long journey in the hold of an aeroplane, officers from Solihull Council Public Protection team out her into quarantine facilities.
After 14 days of observation, they had three choices - to send her back to Egypt; having her put to sleep; or keep her in quarantine for a further three-and-a-half months, at a cost of more than £1,000.
But Lina's Cat Rescue were contacted and said they would take full responsibility for costs and welfare during and after her quarantine period, which ends in December.
Also, after hearing about what happened, Emirates Airline also offered to cover the costs of the full quarantine process.
Once that period is over, the rescue home can begin searching for a new home for the cat.
Autumn colours are beginning to burst through across the Midlands, here's a selection of your photos!
Read the full story ›
Heavy, thundery downpours are sweeping through The Midlands. With the light winds they are slow moving and as a result causing very difficult driving conditions.
The Met Office has issued a Yellow Alert for the heavy downpours which are set to continue well in to tonight.
Load more updates