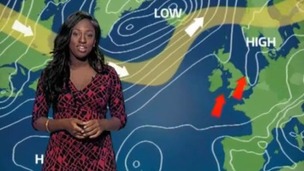 West Midlands weather: Dry tonight, windy tomorrow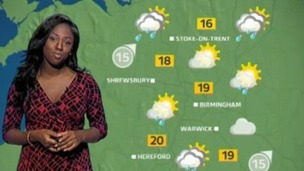 West Midlands weather: Showery afternoon rain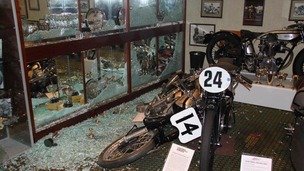 Irreplaceable trophies and displays stolen from the National Motorcycle Museum in Solihull
Live updates
Friday: A breezy day with a mixture of bright or sunny spells and scattered showers. The showers will be most likely in the north and west later in the day. Maximum temperature 19 deg C (66 deg F).
Outlook for Saturday to Monday: Sunshine and showers on Saturday with the breeze easing through the day. Sunday and Monday should be largely dry with variable cloud and some bright or sunny spells.
Police have released body-cam training footage showing the dangers officers face during riots. These pictures from West Midlands Police are taken from a camera attached to an officer in training. They show an inspector leading a team of constables through a riot scenario staged in a hangar in Shropshire. They're pelted with petrol bombs and shrouded in smoke, designed to mimic real-life disorder.
Advertisement
A group which is campaigning against maternity and paediatric services at Stafford Hospital being transferred next year have sent a letter to the Health Secretary Jeremy Hunt asking him to visit the hospital.
Campaginers say the hospital should be a beacon of health care and have asked Mr Hunt to personally intervene and stop what they call a "rushed and flawed process" to move services.
Shropshire's Diana quits Bake-Off
National
Controversial former Great British Bake Off contestant Diana Beard has revealed she left the show after losing her sense of smell.
Mrs Beard said she had hit her head in a freak fall after fainting, which had severed her olfactory nerve meaning she could no longer detect scents.
She said she had lost some of her sense of taste as well.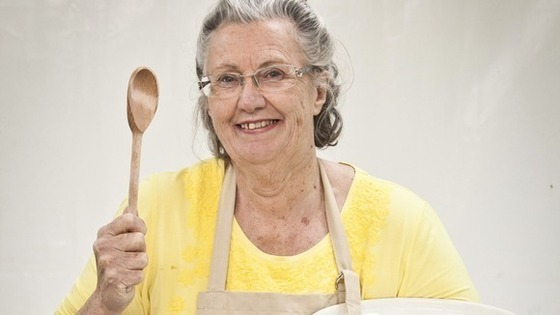 The 69-year-old from Shropshire sparked a storm of criticism accusing her of "sabotaging" fellow contestant Ian Watters' Baked Alaska dish in episode four, after appearing to remove his ice cream creation from the freezer so it would melt.
She said the announcement that she would not be returning for episode five had been brought forward by the BBC, following the outcry against her apparent actions - which she said boiled down to no more than editing.
At least people will know I haven't wimped out. It's a relief, as people now know the truth.
– Diana Beard, former Great British Bake Off contestant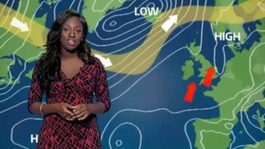 Shropshire's Diana quits Bake-Off
National
Diana Beard has quit the Great British Bake Off following last night's dramatic ''Baked Alaska-gate" episode.
But the BBC insist her departure from the show is due to illness and not linked to what happened in episode four.
Viewers accused the 69-year-old of "sabotaging" Iain Watters' Baked Alaska by taking his ice cream out of the freezer.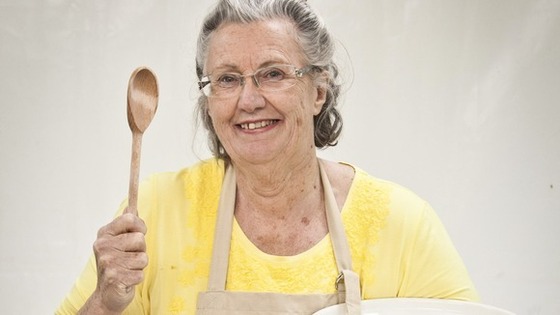 Watters was seen throwing the remains of his bake in the bin before storming off set.
Beard fell ill just before the making of the following episode and had to withdraw on medical grounds.
"Diana will not appear in the rest of the series as she fell ill ahead of filming episode 5 earlier this year," a BBC spokesman said.
More than 500 people have complained to the broadcaster over the incident.
Advertisement
Police updates
Police have renewed appeals for the public to help them identify would-be terrorists from the West Midlands who are planning to travel to Syria and Iraq.
The appeal comes after one of Britain's most senior counter terrorism officers revealed there had been a five-fold rise in the number of Syria-related investigations both in this region and London. Officers say they need family members to alert them of anyone showing signs of radicalisation. They add many youngsters who are suspected of travelling to conflict zones have no previous links to extremist groups.
Detective Chief Superintendent Sue Southern from the West Midlands Counter Terrorism Unit told ITV News Central that there are still concerns about the numbers travelling abroad to get involved in conflict.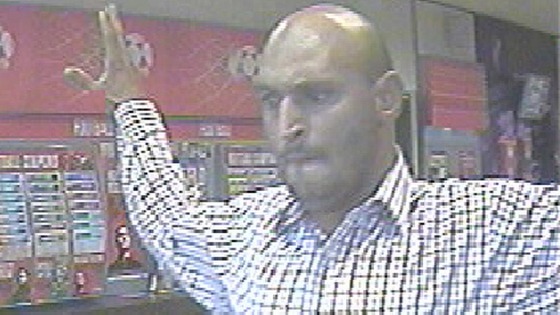 Police want to speak to a man who was captured on CCTV striking a distinctive pose in connection with a smashed window in a branch of Ladbrokes.
Last month, a stool was thrown at the window of the shop in Queen's Square, Wolverhampton, from the inside.
Ha, some Walsall FC player turned up at our training ground this morning in a taxi, Sorry lad, wrong team!
A Walsall FC player got a shock this morning, when his taxi dropped him off at West Bromwich Albion by mistake.
Staff and players at West Brom could not resist poking fun at the anonymous hapless player, with goalkeeper Ben Foster spilling the beans on twitter.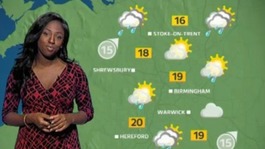 Load more updates
Back to top