Midlands 'zero emissions' kit car
Following the production of the world's first zero emission racing car, Birmingham City University (BCU) has spoken about the benefits the creation will have to students here in the Midlands.
The University worked alongside manufacturer, Westfield, to produce the machine.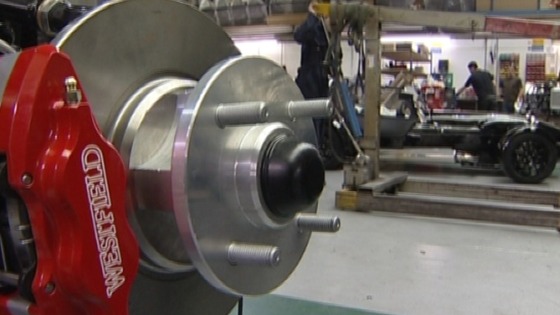 Parmjit Chima, BCU, said: "The partnership will benefit students by developing a pipeline of valuable technical and employability skills, working on industry-led projects at the cutting edge of hybrid vehicle and full electric technology to aid the environmental agenda of reducing carbon emission."
Westfield produces over 400 cars a year and since 1983, the company has sold over 13,000 cars across the world.
Julian Turner, Westfield's Chief Executive, said: "Westfield and Birmingham City University have the aligned vision of future proofing tomorrow's engineers. Through the iRacer kit build, students and staff will have on the job training in hybrid and pure electrical vehicles."
BCU's School of Engineering, Design and Manufacturing Systems will offer classes and short courses on how to build cars like the Westfield iRacer.